Former Crisis Manager Weighs In On The Bullying Accusations Against Meghan Markle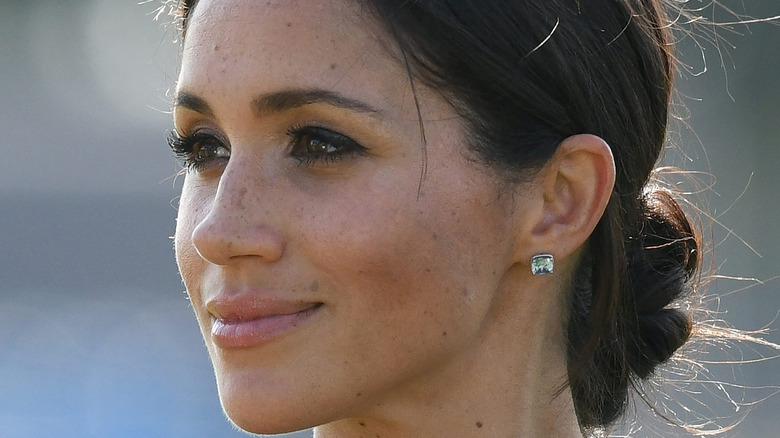 Shutterstock
New information about the allegations that Meghan Markle bullied her staff was published in The Times over the weekend, when the outlet ran an excerpt from Robert Lacey's "Battle of Brothers: William, Harry and the Inside Story of a Family in Tumult," which comes out June 24. In his book, Lacey claims Prince William separated his royal household from Harry and Meghan's after bullying complaints about Meghan emerged.
Benjamin Bryan, a former PR and crisis manager with 20 years of experience, tweeted about the barrage of negative stories about Meghan and Harry on June 19, offering his professional insights on the family feud. Bryan tweeted: "As someone who spent a career in crisis comms, messaging, public affairs, and organizational dynamics for corporate and SENIOR government leaders, understand this is an old game. But I've honestly not seen it played as clunkily and unprofessionally, tbh."
Keep reading to learn more on a professional's take on the accusations against Meghan. Bryan's insights will surprise you!
A PR insider thinks new negative stories about Harry and Meghan are false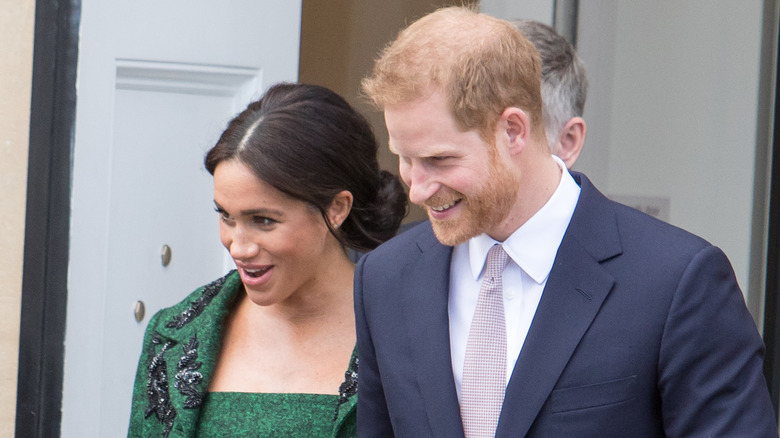 Shutterstock
In a series of tweets on June 19, former PR crisis manager Benjamin Bryant weighed in on the recent slew of negative news stories about Prince Harry and Meghan Markle. Bryant believes the "stories seem false" and outlines why he thinks the wave of unfavorable coverage about Harry and Meghan attempts to smear the Duke and Duchess of Sussex.
Bryant explains that there is usually a pattern of behavior when he's investigated toxic manager complaints; he says the allegations about Meghan bullying her staff don't fit the pattern. Bryant tweeted: "I've never dug into a toxic manager's life and not found consistent examples from the past and at least strong hints of same in the present. Adults don't become ... 'bullies' in one job only, for a short period, and then just stop."
Bryant said that a manager might "become less pleasant under duress, more exacting under pressure." But Bryant observed that the claims about Meghan's bullying her staff and acting out seem extremely out of left field, to say the least.
For her part, Meghan's rep released a statement, via Us Weekly, denying the "distorted" accusations, saying they "undermined the duchess" and claiming it was no coincidence they came out right before Meghan and Harry's Oprah interview in March.
Now, Bryant is giving an overview of the processes he used to determine the facts of a situation. Keep reading to find out more.
Benjamin Bryant says recent news and new book don't 'pass the smell test'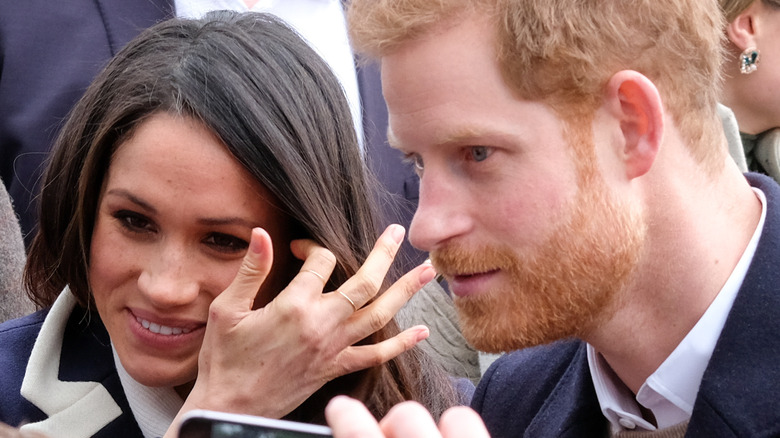 Shutterstock
According to PR crisis pro Benjamin Bryant, the latest barrage of negative news stories about Meghan Markle and Prince Harry "don't pass the smell test." In addition, he says the information in "Battle of Brothers: William, Harry and the Inside Story of a Family in Tumult," feels a bit off.
While Bryant noted that there was probably a "cultural clash between an American celebrity...and royal institutional folks," the accusations against Meghan are not that. Bryant explained in a tweet: "The new book and coverage are full of leaked royal 'sources' (never say how many) supposed former employees, and friends of William and Kate [allegedly] describing her (not her behavior)" in derogatory terms. The former PR crisis expert said that "100% of the time" people who use "vicious, emotional, hateful language, full of slurs," to describe a situation are not reliable witnesses. Bryant says reports that contain "personal attacks, emotional slurs, and insult the person's mental faculties," should be viewed with "a grain of salt."
The PR crisis veteran was also wary about all the new reports because it follows a common pattern for "attacks on powerful women, independent women, Black women, and progressive women." Bryant also pointed out, that in his opinion, the accusations are "too clean and the tropes are too well-aligned."