Does Britney Spears Get Along With Jamie Lynn Spears?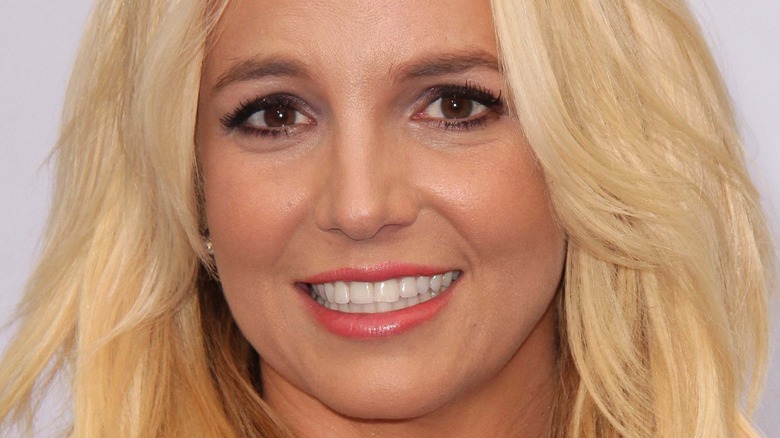 Shutterstock
Britney Spears' name has been thrust firmly back into the spotlight as she made some shocking claims about her conservatorship on June 23 while speaking publicly about the arrangement in court.
Britney made some seriously heartbreaking admissions as she addressed the judge (via People), from claiming she has an IUD she's not allowed to remove, to her saying she hadn't been told it was a possibility for her to ask for the conservatorship to be removed. She also told the court that she believed those involved, including her dad, Jamie Spears, should be "in jail."
The whole ordeal has thrown into question Britney's relationship with her family members, including how well she really gets along with her younger sister, Jamie Lynn Spears. Things hit fever pitch in August 2020 when BBC News reported Jamie Lynn "asked for control of money stored in a trust fund set up for Britney's children" after becoming a trustee of Britney's estate in 2018.
The revelation raised some eyebrows and came after Jamie Lynn hit back on Instagram after showing her support for her sister in May 2019. When one social media user suggested she was worried about "losing [her] allowance," the former "Zoey 101" star hit back (via Daily Mail), "I have NEVER been paid a dime from my sister, that is HER hard earned money, and I am NOT entitled to a cent of it."
But where do Britney and Jamie Lynn stand today? Read on to find out.
Britney Spears and Jamie Lynn Spears are reportedly 'very close'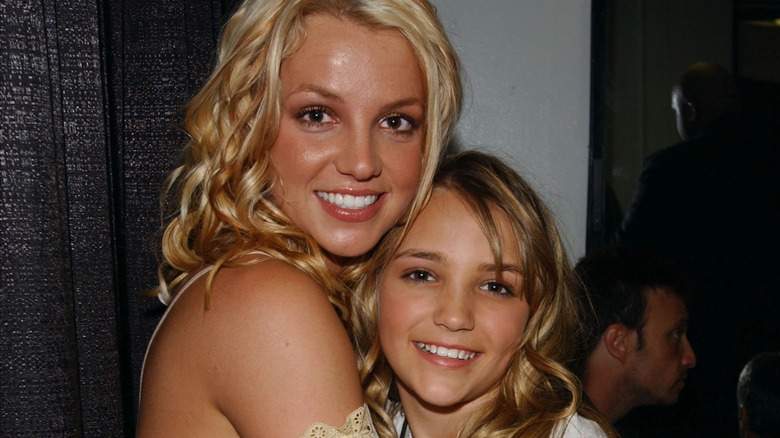 Frank Micelotta/Getty Images
Britney Spears and Jamie Lynn always seemed supportive of one another in the public eye, and it seems things are no difference behind the scenes. A source told E! News in June they're "very close" and claimed Jamie Lynn is "very protective of Britney and has always been fiercely loyal." The insider also purported they've "always been close and able to laugh together" and said Britney "trusts Jamie Lynn and can talk to her about anything."
However, while speaking to the court on June 23, Britney claimed her "whole family did nothing" to help her during her conservatorship, per Variety.
The two tend to keep their relationship private, though Jamie Lynn proved in 2019 she had Britney's back. She shared a video to Twitter from around 2009 which showed them together while surrounded by paparazzi. She wrote, "10 years ago, who was there?? I have been here long before anyone else, and I'll be here long after. I love my sister with everything I have." She also told anyone suggesting otherwise to "GTFOH with all the comments about what [they] don't understand."
In July 2020, Jamie Lynn defended her sister on Instagram again after a fan suggested Britney had an "obvious mental illness." Jamie Lynn hit back in the comments (per Buzzfeed), "I have NO right to speak about HER health and personal matters. She is a strong, badass, unstoppable woman, and that's the only thing that is OBVIOUS."