Meghan McCain Takes Bold Stance On Britney Spears Controversy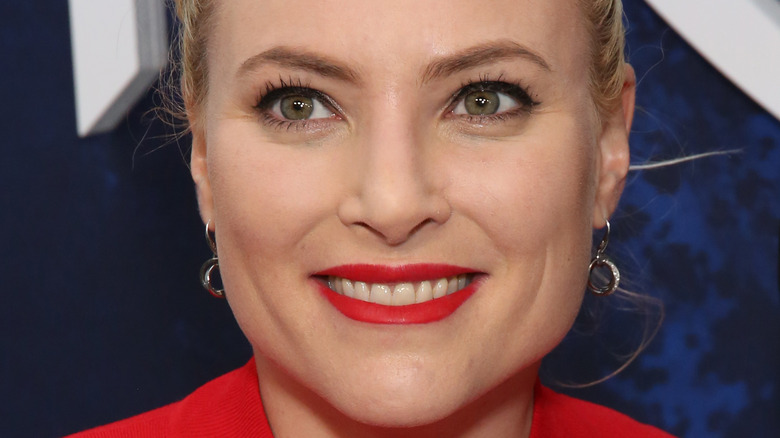 Walter Mcbride/Getty Images
Meghan McCain didn't mince words when sounding off about Britney Spears' ongoing legal battle against her father Jamie Spears and her controversial conservatorship. On the June 24 episode of "The View," McCain stated that she believes the international pop star's situation has become so frightening, that the United States government should get involved.
"My concern right this moment is if these are people that will do this to this woman for 13 years — 13 years — what can they do right now retaliating? I actually believe this has reached the level that the FBI needs to be involved and extradite her from her home away from these people this very moment because these are people that could continue the abuse in real time. I think it's that extreme," McCain pleaded. Her comments come after the "Stronger" singer spoke in court on June 23 begging for her conservatorship to be dissolved, detailing years of abuse. 
"By any card carrying definition, this is a definition of human trafficking," McCain continued. "She is not allowed to have agency over her body, over her reproductive rights, and she is ostensibly being kept as a slave and working as a slave for her family and these conservators," she stated. Britney, in her court statement, likened her conservatorship to sex trafficking as well, as noted by Billboard.
McCain then took aim at the media for making the situation worse for Spears. Keep scrolling to learn what she said and how people are responding.
Meghan McCain blames the media for not listening to Britney Spears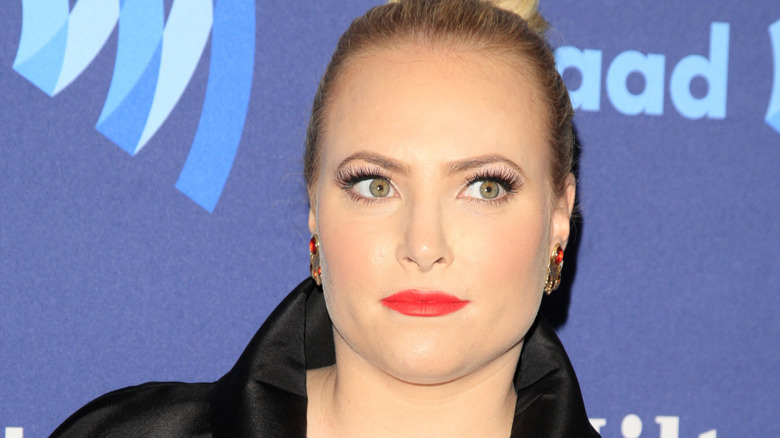 Shutterstock
Continuing her passionate speech on "The View," Meghan McCain blamed the media for not garnering support for Britney Spears sooner. "On a level of how we have treated this poor woman in the media, go back years and years as we saw in the documentary. We have been brutally unkind. We have not listened to her," she said. The New York Times' documentary "Framing Britney Spears" offers a close look at what has been going on in Spears' court battle behind closed doors.
McCain then brought up Spears' Instagram account, which often concerned fans due to her seemingly inauthentic posts. "She never seemed like someone who was in my opinion telling the truth or in control of herself," she said. "Places like 'Saturday Night Live' have made fun of her the past few years because of things like her Instagram. It was the only way she had to speak to the world," she said, before giving Spears' fans credit for garnering so much support behind the "Free Britney" movement.
Despite people generally sympathizing with Spears, they had mixed reactions to McCain's statements. "I am not a fan of Meghan McCain but I completely agree with her about Britney Spears. It's like the only right she has ever had is the right to work..." one fan tweeted. Another person, however, called McCain out. "I hope that Meghan McCain becomes as passionate about the reproductive rights for ALL WOMEN as she is about reproductive rights for Britney Spears," they wrote. All in all, it wasn't one of McCain's more disagreeable moments!

If you or anyone you know has been a victim of sexual assault, help is available. Visit the Rape, Abuse & Incest National Network website or contact RAINN's National Helpline at 1-800-656-HOPE (4673).