Ana Navarro Has Some Strong Words For Ivanka Trump On The View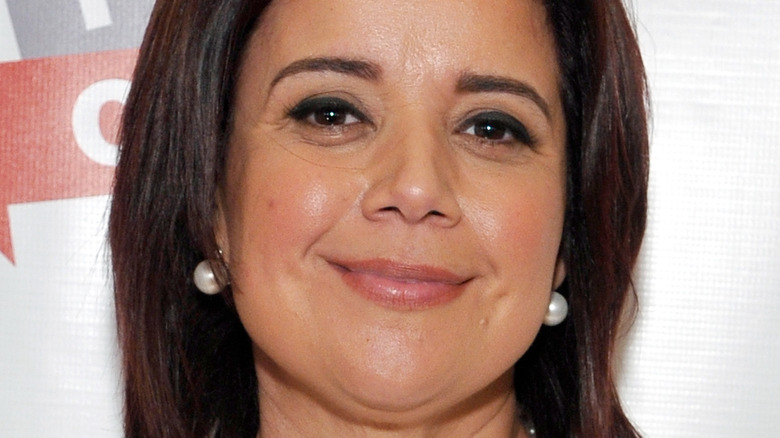 John Sciulli/Getty Images
"The View" co-host Ana Navarro held nothing back when digging into Ivanka Trump on the July 16 episode of the show. Before she slammed Ivanka, the co-hosts were discussing the multiple new books being released that reveal shocking new allegations about former President Donald Trump and his presidency, such as Ivanka warning her father not to take his former attorney, Rudy Giuliani's, advice, per Mercury News.
"I've also been struck by how some people are trying to rewrite history and going on rehab tours. Mainly Ivanka Trump who, through anonymous sources, we've learned was telling her dad not to believe Giuliani and was giving him all sorts of advice," she started. "Look, you know, to Ivanka, I've just got one message to say: Too little, too late girl. Too little, too late. You were part of that complicity for four years. You and your husband enriched yourselves while working in the White House for four years. There's nothing you can do right now to erase the stain of having been part of the worst administration in American history," she slammed.
Viewers may assume that Navarro's harsh words about Ivanka and her father's presidency may have upset co-host and Republican Meghan McCain, but she seemed unbothered by the remarks. Here's why.
Meghan McCain does not see Donald Trump running for president in 2024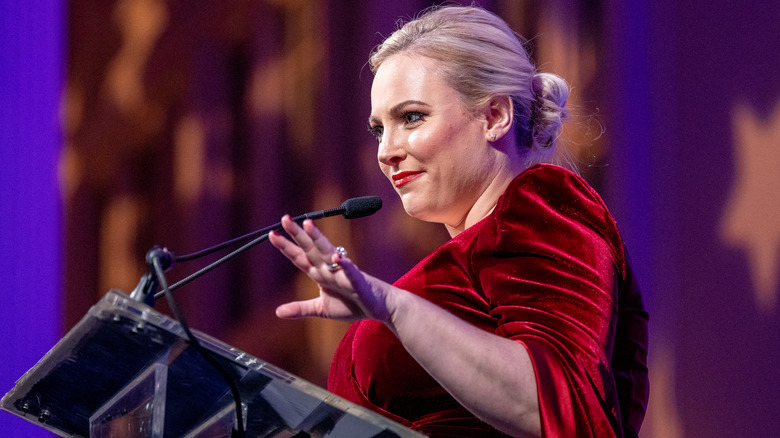 Roy Rochlin/Getty Images
If there's one thing fans can expect on "The View," it's that Meghan McCain will get into heated debates with her co-hosts — especially over politics. However, she seemed quite level-headed when her turn to speak came up following Ana Navarro's criticism of Ivanka Trump. In fact, instead of refuting Navarro, McCain gave an example of people receiving Donald Trump well at a Las Vegas UFC fight a few days prior. And despite her showing that there are still plenty of people happy with the former president, she admitted that she does not believe he will end up being the strongest candidate for the Republican party when it comes to the 2024 race.
"I'm so fatigued with the bombshell [books]. I don't know what to believe or what not to believe. Anything is possible when it comes to President Trump," McCain explained on "The View." "But I do believe that a lot of the American public — specifically Republicans — is looking more towards a President DeSantis situation and looking more towards his possible campaign," she said. "And what I will find intriguing is whether or not Trump will put his support behind who comes next," she concluded. In response to McCain's theory, many people on Twitter argued that Governor DeSantis of Florida is not much different from Trump. At the time of this writing, Trump is still favored for the 2024 presidential race (per Politico), but DeSantis will be on top if Trump does not run.