Gwen Stefani Confirms What We Were All Suspecting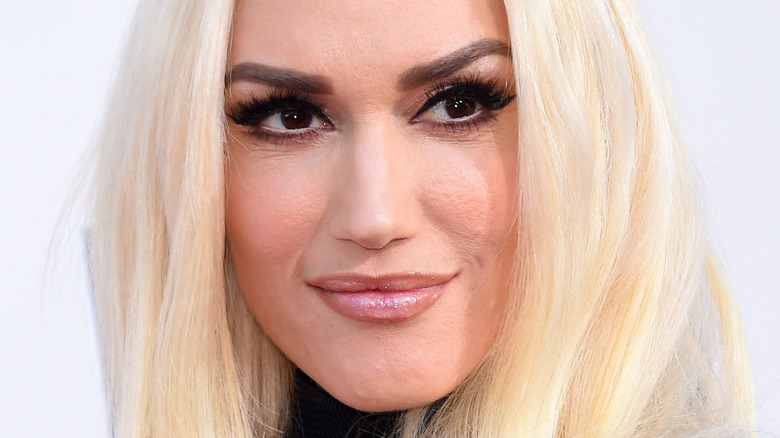 Shutterstock
Gwen Stefani and Blake Shelton keep reminding us that true love exists. From the days they exchanged flirtatious banter on "The Voice" to becoming one of Hollywood's strongest couples, the music-making pair have continued to prove they're a match made in heaven. Though Stefani never could've imagined in her "wildest dreams" that she would fall in love with a country music cowboy, her life has changed drastically for the better since they crossed paths years ago.
"I just never thought in my wildest dreams, on paper, a cowboy and a ska-like girl from Anaheim would be hanging out, but it works perfect and we're just having so much fun, and we just feel so blessed to be at this point in our lives," the former No Doubt frontwoman gushed during an appearance on "Today" in September 2019, adding, "Something I never thought that would happen to me, [is] that I would be with someone that actually had a mullet. Life is full of surprises."
Despite the unusual connection, Stefani and Shelton have defied all odds and have become one of the cutest pairs in all of showbiz. The "Hollaback Girl" singer and the "God's Country" crooner said "I do" in July 2021, after more than five years of dating. "Dreams do come true!" Stefani captioned an Instagram photo from their wedding day. Now that the two are officially husband and wife, fans can't help but wonder if the blonde beauty has taken her beau's last name. Find out more below!
Gwen Stefani adorably corrects husband Blake Shelton after he calls her by her maiden name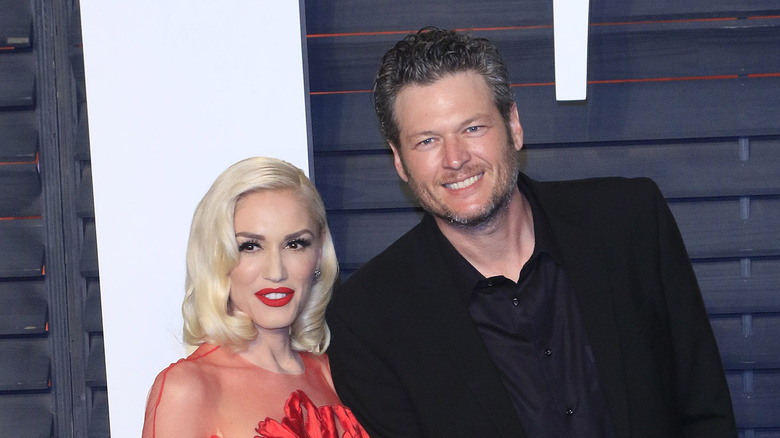 Shutterstock
If you've been wondering whether or not Gwen Stefani is now going by Gwen Shelton, the answer points to yes! The music icon made a comment about changing her last name during the couple's joint appearance at Shelton's Ole Red restaurant and live music venue in Tishomingo, Okla. on July 15, per Taste of Country. Stefani and Blake Shelton performed an impromptu acoustic show, and when Shelton introduced his lady with her maiden name, the "Don't Speak" artist wasn't shy about correcting her man.
The lovebirds' adorable moment was caught on camera and shared on Twitter. Shelton and Stefani can be seen sitting on stage surrounded by fans as the "Boys 'Round Here" artist held a guitar. "We have Gwen Stefani singing in Tishomingo," Shelton said as the attendees erupted in applause. Moments later, Stefani chimed in, "I thought it was Gwen Shelton now." The handsome hunk boasted a big smile on his face and threw his head back in laughter, and fans egged the adorable moment on by yelling their "oohs" and "ahhs."
The performance marks the couple's first performance together as a married couple since exchanging vows on July 3. Page Six reported that the two said yes to forever together during an intimate ceremony on Shelton's Oklahoma ranch, where a source told the outlet he built a chapel. Stefani later confirmed the news by sharing photos of their special day on Instagram.
Gwen Stefani and Blake Shelton have been head over heels for years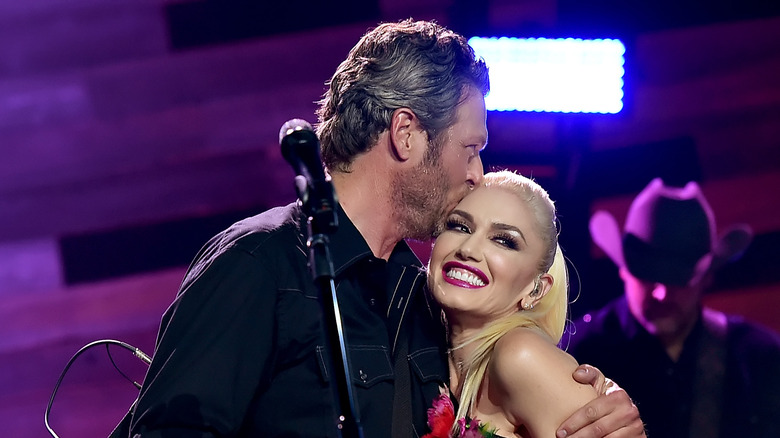 Kevin Winter/Getty Images
Gwen Stefani and Blake Shelton have been going strong for years now, having first started dating in late 2015, per Us Weekly. The lovers formed an unexpected bond when Stefani started hosting "The Voice" in 2014. However, their romance didn't begin right away as they were both married to other people. Shelton was wed to his now-ex-wife, Miranda Lambert, while Stefani was legally bound to Gavin Rossdale.
The stars both parted ways with their exes in 2015, with Stefani and the Bush frontman announcing their divorce in August of that year. Shelton finalized his divorce from the "Mama's Broken Heart" artist in July 2015, Closer Weekly reported. Despite the broken relationships, Stefani and Shelton's single statuses opened the door for their love story to start.
Since Shelton came into her life, Stefani can't picture herself without the Grammy-winning artist. Reflecting on the beginning of their relationship, she said that she especially loves being able to work alongside Shelton in the studio. "Anytime I've ever collaborated with anyone, it's always my favorite, but to do something with him, because he's so talented and comes from such a different world, to make music together, it was just so shocking," she marveled to Chelsea Handler in 2016 (via Fox News). Blake feels the same way; in 2018, he praised Stefani on "Today" (via E! News), gushing, "How can I not be [in love]? She is the greatest. She is the greatest."