Is Frank Fritz Returning To American Pickers?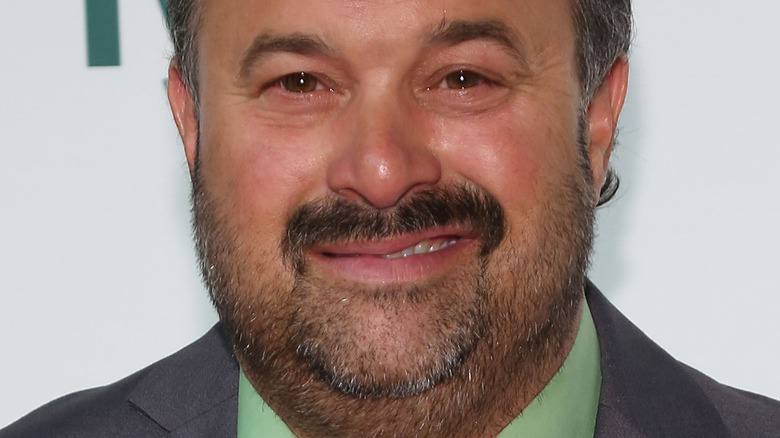 Taylor Hill/Getty Images
Can "American Pickers" fans expect to see Frank Fritz return for new episodes? As fans will know, Frank last appeared on the History series back in March 2020, but appeared to get viewers' hopes up about a possible return when he suggested he'd be open to the idea of reprising his role as an antique and collectible seeker out alongside his longtime co-host, Mike Wolfe.
In an interview with The U.S. Sun published on July 19, Frank proudly showed off the dramatic transformation he's undergone since fans last saw him on the reality series after losing 65 pounds. "I would like to come back to the show, but we will see. I was doing it for 11 years, but there is a lot of controversy going on right now," he explained.
"It's up to the network whether I come back on the show. It ain't gonna affect me one bit. I didn't leave the show, I finished shooting and then I had a little back surgery and the pandemic came," he added. Frank also explained that his weight loss "was a big thing about coming back to the show. How can I come back to the show 65 pounds lighter?"
Well, now, Mike — who also created the show — is speaking out about the chances of Frank returning and revealing where their relationship stands today. Read on for the details.
American Pickers has 'no plans' to bring Frank Fritz back on the show with Mike Wolfe
TMZ claimed on July 21 that "American Pickers" has "no plans" to welcome Frank Fritz back to the show anytime soon. The outlet revealed that Frank — who has Crohn's disease — initially departed the serious "to deal with health problems" which included getting surgery on his back, while also denying suggestions that a rumored that a feud between Frank and Mike Wolfe resulted in the former leaving the show.
Mike himself then confirmed that Frank will not be back and also shut down speculation the two had had a major falling out. "The journey that Frank, [Danielle Colby] and I started back in 2009, like all of life, has come with its highs and lows, blessings and challenges, but it has also been the most rewarding," he said in a statement.
"I will miss Frank, just like all of you, and I pray for the very best and all good things for him on the next part of his journey," he added.
Mike's statement appeared to be in response to Frank seemingly throwing a little shade at his former co-star while speaking to The U.S. Sun in July. Frank claimed he hadn't spoken to Mike in two years and accused him of not getting in contact to see how he was doing amid his back struggles. "That's just how it is," he said, claiming "American Pickers" "is tilted towards [Mike] 1,000 percent."