Vanessa Morgan Auditioned For A Different Role On Riverdale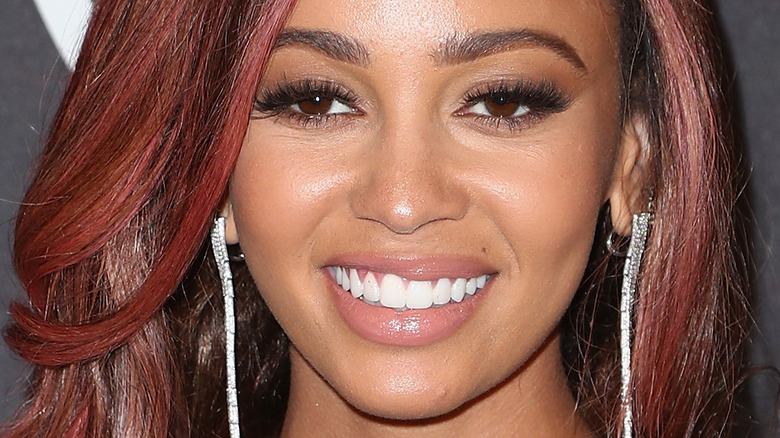 Rich Fury/Getty Images
"Riverdale" is a series where there is more than meets the eye. A town mired in romance, drama and dark mysteries, the hit CW series has cultivated a unique universe that quickly captured the hearts of their fan faithful. With popular characters like Archie Andrews (played by KJ Apa) and Betty Cooper (played by Lili Reinhart), the cast of "Riverdale" offers plenty of personality for fans to gravitate toward.
Such is also the case for Cheryl Blossom and Toni Topaz. Played by real-life besties Madelaine Petsch and Vanessa Morgan, respectively, the duo's on-screen relationship blossoms into an exploration of sexuality, speaking to a whole new demographic of "Riverdale" fans. But although the duo has an undeniable chemistry on-screen as lovers and off-screen as BFFs, there was a time where their storyline almost failed to materialize.
The reason? Morgan originally auditioned for a completely different role in the series. Who did she audition to be? Read on to find out!
Vanessa Morgan originally auditioned for this fan-favorite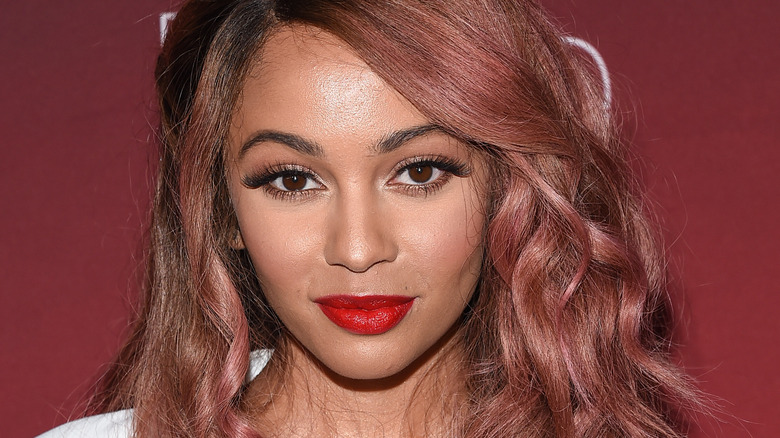 Shutterstock
Before stepping into the shoes of the creative and multifaceted Toni Topaz, Vanessa Morgan initially auditioned for the role of Josie McCoy, which ultimately went to actress Ashleigh Murray. With two vastly different characters at the helm, taking on the role of Josie would've seen Morgan portray a brilliant and musically-inclined character as opposed to the bold altruist that is Toni.
In 2017, Morgan told Teen Vogue that she "first auditioned for Josie almost two years [prior]." She continued, "It was one of those things where you want the part so bad, [but] didn't get it." Despite not getting the role, Morgan left a good enough impression that "Riverdale" showrunners called her back. She revealed that the show creator told her, "Don't worry. We're gonna find a place for you on this show."
In the end, Morgan was more than happy with the decision to play Toni. In describing her character, Morgan explained, "This character's way more me than Josie. I love this character," adding, "She's chill; she's a boss; she doesn't really care about what anybody thinks."
In a 2020 interview with Lilly Singh, Morgan's co-star Madelaine Petsch revealed that the two actually "tested for Cheryl and Josie together," though Morgan "didn't get Josie." So, how did Petsch react to Morgan's eventual casting?
A friendship blooms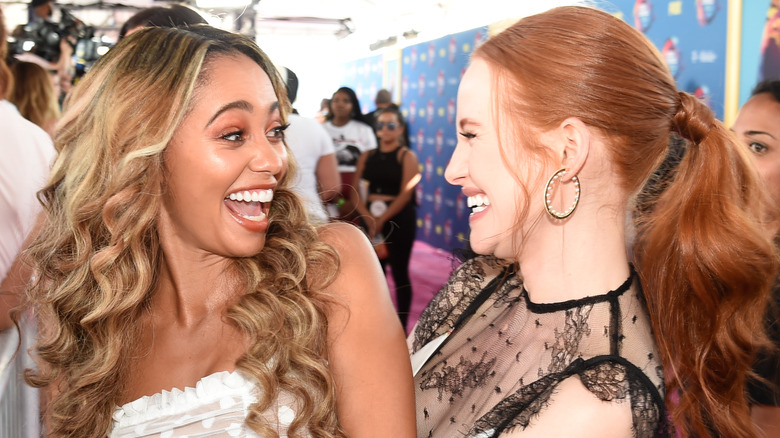 Kevin Mazur/Getty Images
During her 2020 appearance on "A Little Late with Lilly Singh," Madelaine Petsch revealed that the two "became best friends instantly." And while Cheryl Blossom and Toni Topaz are engaged in a romantic relationship on-screen, Petsch noted that the real-life dynamic has never been awkward or uncomfortable while filming love scenes.
"I think when you have on-screen love interests ... it can be a little awkward and you don't really know each other [and] you're not comfortable," Petsch shared. However, the two "are so comfortable that we'll write ourselves love scenes," adding, "We're like, 'Oh, we're not making out here? Let's make out.'"
Their friendship clearly transcends our television screens, with Petsch even serving as Morgan's bridesmaid when she married MLB star Michael Kopech (though the two have since gone their separate ways). In January 2020, Petsch shared a sweet behind-the-scenes photo on Instagram of the two posing prior to Morgan's wedding, writing, "I was lucky enough to be by my best friends side while she married one of the most genuine people I know. Still crying tbh. Love you V."