How Does Lynne Spears Feel About Jamie Spears Today?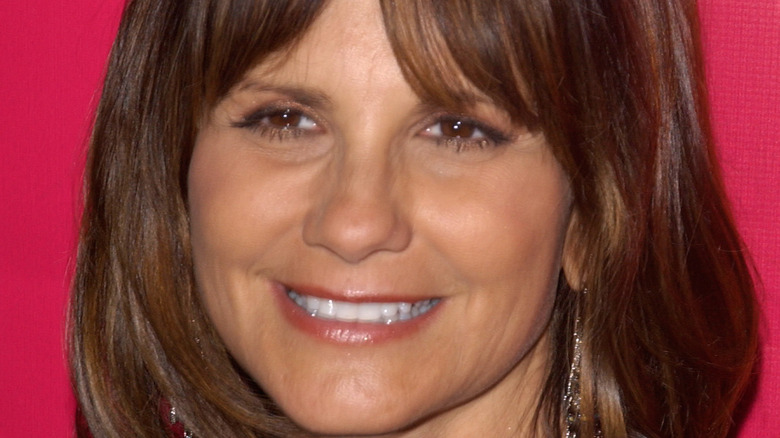 Shutterstock
It was only just in June that Britney Spears appeared virtually in a courtroom to reveal her truth about the allegedly abusive conservatorship she'd been under for the last 13 years. Spears divulged details about the alleged abuse she experienced at the hands of her father, Jamie Spears. "The control he had over someone as powerful as me, as he loved the control to hurt his own daughter 100,000%. He loved it," the mom of two expressed, via Billboard. She also alluded to the fact that her other family members did not come to her rescue while she endured this alleged abuse, saying "I would honestly like to sue my family, to be totally honest with you."
The Grammy winner appeared via phone in July, this time with her own lawyer, Mathew Rosengart. Spears only had access to a court-appointed lawyer since 2008. "I want to press charges against my father today," Spears begged tearfully, per CNN. "I want an investigation into my dad." The pop singer's father finally filed paperwork on August 12 agreeing to "step down" as her conservator. However, there is no set date for when he will step down, according to NPR. "Mr. Spears is willing to step down when the time is right, but the transition needs to be orderly and include a resolution of matters pending before the court," Jamie's lawyer wrote in the court document.
How does Britney's mom Lynne Spears feel about her ex-husband Jamie stepping down? Read on to find out.
Lynne Spears 'is pleased' Jamie Spears is 'stepping down' as Britney's conservator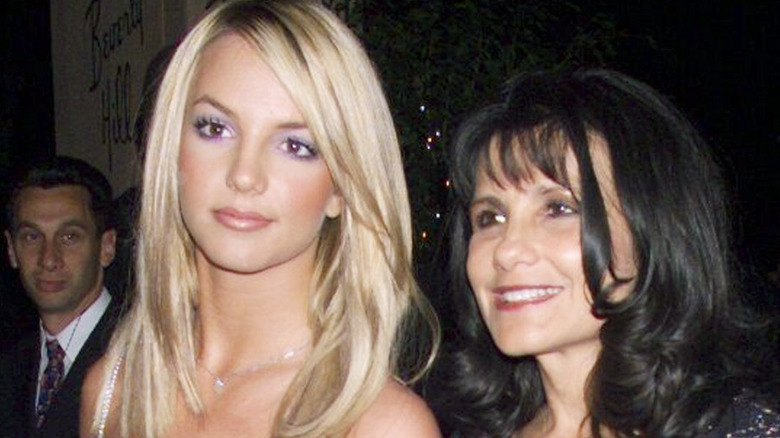 Dave Hogan/Getty Images
After months of revealing disturbing details of her 13-year conservatorship — in which she claimed her dad was overly controlling — Britney Spears is seeing the light at the end of the tunnel now that her dad has stepped aside as conservator of her estate. The "Drive Me Crazy" singer has been open about how she hasn't felt supported by her family throughout the conservatorship, including sister Jamie Lynne Spears, especially on her Instagram account. "My so-called support system hurt me deeply !!!!" she wrote in a recent post.
But Lynne Spears' attorney Gladstone N Jones III revealed to Us Weekly about Britney's mom's reaction to Jamie down as conservator. "Lynne Spears is pleased Jamie has agreed to step down. Lynne entered into this conservatorship to protect her daughter almost three years ago. She has accomplished what she set out to do. She will have no further comment." Jamie and Lynne were married to for 30 years before divorcing in 2002.
Lynne had expressed in a declaration that she supported her daughter's decision to have Jamie removed. "I became involved in this conservatorship because I wanted to ensure that everything in my daughter's life was handled in the best interests of my daughter the conservatee, which I did not believe at the time (and I still do not today) to be the case," she wrote, via Us Weekly.
Celebrities react to Jamie Spears' decision to step down as Britney's conservator, and they agree with Lynne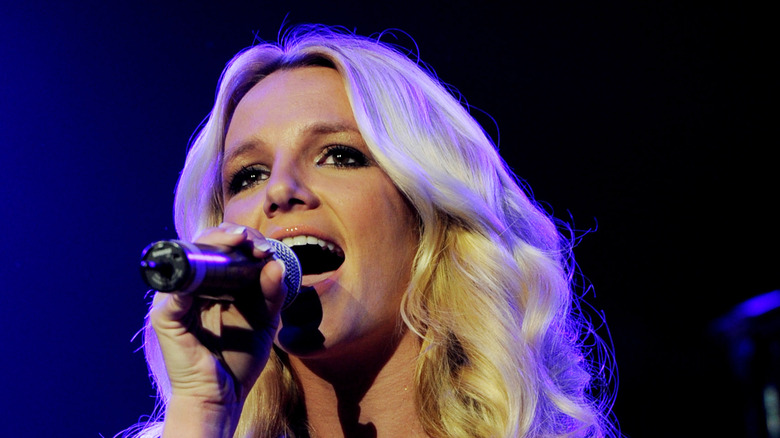 Kevin Winter/Getty Images
If there's anything that's become clear during these last few months, it's that Britney Spears' fans are incredibly loyal and supportive — and those fans include celebrities! "I'm so happy to hear this news. It's been so long overdue but I'm so glad that Britney is on her way to finally being free. Sending so much love! #FreeBritney," Paris Hilton tweeted. Cher also tweeted a piece of advice along with her support. "IF I WAS BRIT I'D GET A FORENSIC ACCOUNTANT. I COULDN'T HAPPIER 4 HER IF I WAS TWINS." 
Even politicians took to social media to show their support. Congresswoman Lori Trahan also tweeted about the positive impact this will have, "It's about time! This is a big win for @britneyspears & for advocates everywhere working to end abuses in conservatorships. It's long past time for a top-to-bottom review of this system — we need to stop abuses & prevent future suffering. #FreeBritney."
While this isn't the end of the battle for the "Overprotected" singer, it's certainly a big step in the right direction. And while there is clearly something going on between Britney and the rest of her family, Lynne's support seems to be another big step as well.