Where Does Frank From American Pickers Live And How Big Is His House?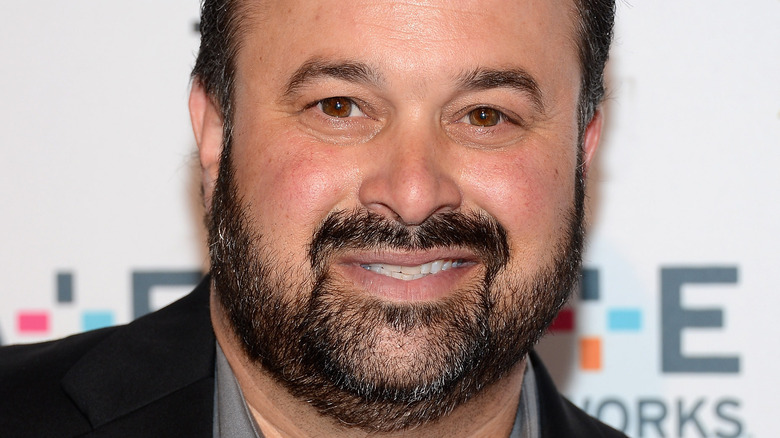 Dimitrios Kambouris/Getty Images
Frank Fritz first found fame among fans of reality TV thanks to his gig as one of the stars of "American Pickers." Spending his days finding unusual antiques and collectible treasures alongside his partner Mike Wolfe as cameras captured their experiences on the road, Frank showed off his expertise when it came to making a profit off of once-neglected yet sought-after items while also entertaining those who watched the show.
However, after a regular appearance on the reality TV series, in March, Frank seemed to disappear with a warning. While many viewers were left wondering about his status and if he'd ever be returning to "American Pickers," it turns out that he was dealing with both health issues and serious problems at home.
Read on to find out what those problems were and details about the home where Frank now lives, as well as info on the home that he sold under seemingly unfortunate circumstances. Yup, brace yourselves; it's not all good news here folks. 
Frank Fritz kept adding to his Iowa farmhouse property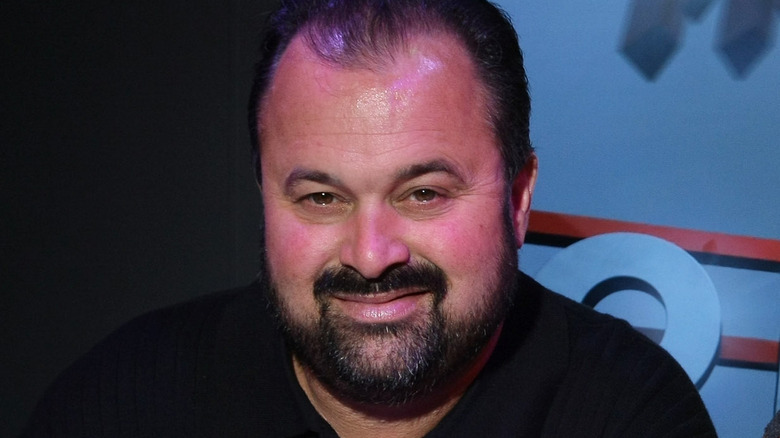 Neilson Barnard/Getty Images
Back in 2017, Frank Fritz's (eventual fiance and now-ex) girlfriend, Diann Bankson, revealed that they were engaged, according to The U.S. Sun. At the time, the two were living at his farmhouse in Iowa.
According to The Sun, Frank reportedly purchased the home in May 2010 for $130,000. For that price, he found himself with a 1,660 square-foot residence that offers two bedrooms and one bathroom. There's also a barn, shed, and three separate garages on the .79-acre property. By 2013, it seems as if Frank was looking for a little more space, which is seemingly why he paid $25,000 for the .34-acre plot next door before adding a 3,240 square-foot warehouse two years later.
Unfortunately, the farmhouse was where an incident took place that may have, in part, led to Frank and Diann's split. After Frank and a friend allegedly tried to drunkenly set off a firework inside of the farmhouse (via The Sun), Diann ended up injured when she unknowingly used an ashtray that held the unexploded firework. When it "blew up severely burning her hand and arm with third-degree burns and burnt off eyelashes and eyebrows," Frank apparently "refused" to "take her to the hospital." Instead, he reportedly told her to "toughen up." That's why it's surely not surprising (considering there were accusations of Frank cheating as well) to find out that the former couple sold the other house that they once shared together.
Frank Fritz sold the home he shared with his (now ex) fiancee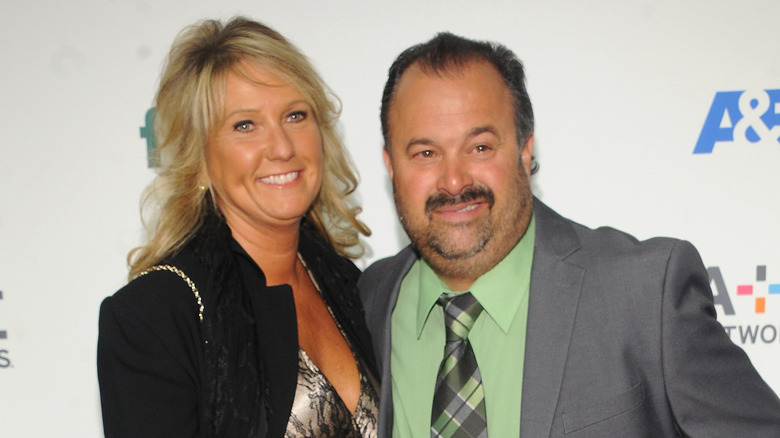 Brad Barket/Getty Images
In March 2018, prior to Frank Fritz's split from Diann Bankson, the then-couple decided to buy a home together in Iowa, where he already owned his farmhouse, according to The U.S. Sun. Paying $355,000 for the three-bedroom, three-bathroom, 2,780 square-foot house, Frank and Diann were surely able to enjoy the main bedroom which boasts a walk-in closet as well as the ensuite which offers a jetted tub.
That's not to mention the fact that the other living areas in the abode feature open spaces, a room that's dedicated purely to recreation, hardwood floors, and granite countertops, as well as the fact that the home took advantage of the available natural lighting. There's also space for storage which is likely key considering Frank's profession.
Granted, Frank and Diann didn't end up living a happily-ever-after in the home. Instead, due to their split, the two put the house up for sale in August 2019. Originally listed for $379,900, it apparently failed to sell, and Diann was taken off the deed the following March. That was also when it hit the market again for almost $10,000 more than they had originally been asking. Although Frank tried to lower the price a few times, he wasn't able to find a buyer until January and accepted an offer of $358,000, just $3,000 more than he originally paid, which won't boost his worth very much at all.