More Bad News Revealed For LeVar Burton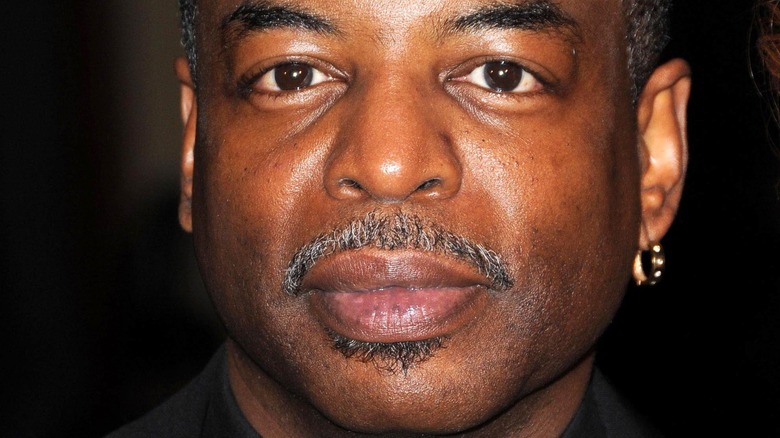 Shutterstock
LeVar Burton just got more bad news after it was revealed he won't be the new host of "Jeopardy!" amid much speculation over who would take over the iconic role after Alex Trebek's death in November 2020. Sony Pictures Television confirmed on August 11 that show executive producer, Mike Richards would be the new permanent host while former "Blossom" and "The Big Bang Theory" star Mayim Bialik will take on hosting duties for primetime specials (via NPR).
Both had previously showed off their chops as hosts by guest hosting episodes in the interim of the network finding a replacement. Other stars who tried their hand at the role included Robin Roberts, Aaron Rodgers, and Burton. Burton — who's perhaps most famous for appearing in "Star Trek: The Next Generation" and as the host of "Reading Rainbow" on PBS — was arguably the favorite amongst fans, with many sharing their disappointment that the actor wasn't chosen.
Burton was such a frontrunner with viewers to take over the role that more than 267,700 people signed a Change.org petition set up "to show Sony Pictures Entertainment Inc. and producers Mike Richards and Harry Friedman just how much love the public has for Burton, and how much we'd all love to see him as the next host of 'Jeopardy!'"
But, in a double blow for the actor, his rep just shared another bout of bad news related to the long-running game show. Keep reading for the details.
LeVar Burton isn't in talks for a production deal after losing Jeopardy! hosting gig
After it was revealed LeVar Burton had missed out on the "Jeopardy!" hosting gig to Mike Richards, rumors began to swirl that Burton was instead in talks with Sony Pictures Television for a "production deal" of some kind, with the network supposedly "trying to figure out a new role" for him (via Entertainment Weekly). However, Burton's rep shut down the talk something else was in the works with the company. "There is no truth to this at all. None whatsoever. Everyone has been misled, unfortunately. Perhaps some minion chatter," they said in a statement.
Burton himself seemed hopeful he'd land the "Jeopardy!" gig in an August 5 tweet, writing, "I have said many times over these past weeks that no matter the outcome, I've won. The outpouring of love and support from family, friends, and fans alike has been incredible!" He continued, "If love is the ultimate blessing and I believe that it is, I am truly blessed beyond measure" alongside a praying hands emoji.
It's not yet clear what Burton will do next after being passed over as host, though we know he has a powerful ally in Ava DuVernay. The "A Wrinkle in Time" and "Selma" director tweeted on August 11, "Me trying to create a show right in this moment for @levarburton to host and make an international hit."
We can't wait to see what these two come up with!