The Reason Andrew Cuomo Got His Emmy Taken Away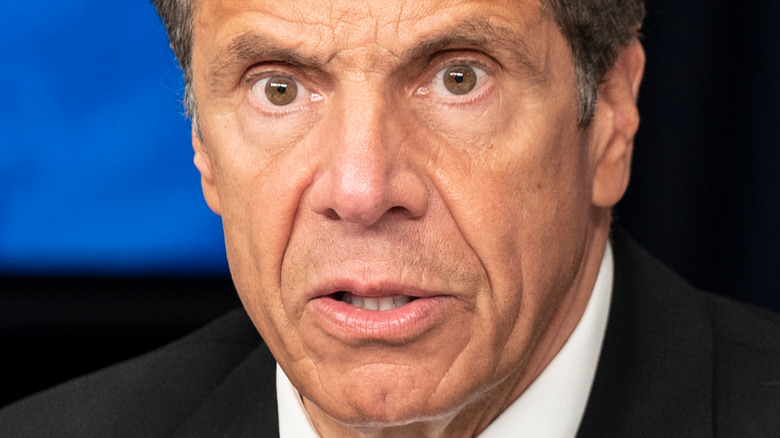 lev radin/Shutterstock
The same day former New York Gov. Andrew Cuomo officially stepped down from his duties over sexual harassment allegations, it seems the death knell was sounded not once, but twice, after the International Academy of Television Arts and Sciences formally stripped him of his Emmy. According to a report by the New York Post, the award was rescinded due to the overwhelming backlash the career politician received after the publication of a report issued by the state attorney general's office, which stated that upon a thorough investigation, they had found that Cuomo had conclusively sexually harassed at least 11 women, many of whom at one point or another were under his employ. 
In their official statement on the matter, the International Academy expressed that "in light of the New York Attorney General's report, and Andrew Cuomo subsequent resignation as governor, it is rescinding his special 2020 international Emmy Award," per the Post. The statement added that "his name and any reference to his receiving the award will be eliminated from International Academy material going forward." 
For some, it might be a surprise that Cuomo was awarded an Emmy to begin with. So what's the story behind it all? And could it signal further trouble for the disgraced governor? Keep on reading to find out.
Andrew Cuomo's drama involved many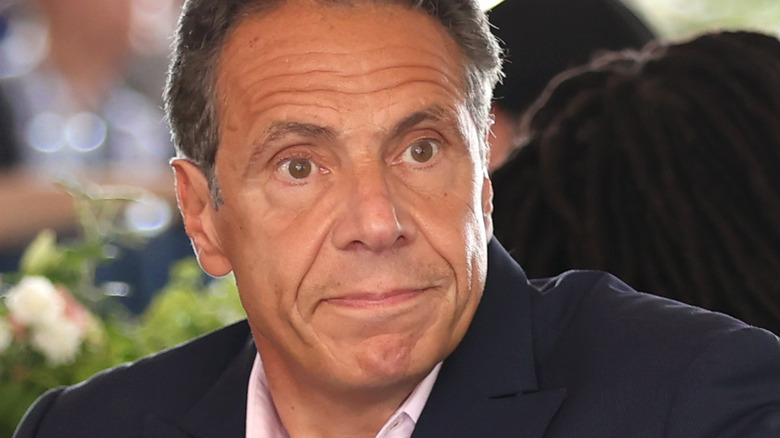 Cindy Ord/Getty Images
Per the New York Post, the special Emmy Andrew Cuomo received in November 2020 — a month after the official award show took place — was bestowed in recognition of his press briefings for COVID-19, which the International Academy called an "effective use of television during the pandemic" at the time. The award was presented to the then-governor toward what would ultimately become the last gasps of his popularity. 
Only months later, the state attorney general's office found in January 2021 that Cuomo had intentionally underrepresented nursing home deaths directly related to COVID-19 in New York, according to The New York Times. The move was made most likely to preserve his high ratings amongst constituents. While the International Academy made no indication the Emmy recall was also linked to Cuomo's coronavirus controversy, it's easy to speculate that it could also be linked.
Cuomo's rescinded Emmy isn't the only major disruption the investigation has caused for those connected to Cuomo. In early August, Cuomo's longtime aide Melissa DeRosa tendered her resignation after the report revealed she had helped Cuomo attempt to conceal allegations made against him, going as far as engineering a smear campaign against Lindsey Boylan, the first woman to come forward. Attorney Roberta Kaplan, another Cuomo ally, was also found to have been involved in the scheme, and stepped down from her position as a chairwoman for Time's Up, an advocacy group founded at the height of the #MeToo movement. Although Cuomo was at the center of the controversy, it's clear he took others down with him.