Here's How Prince Harry Is Teaming Up With Jill Biden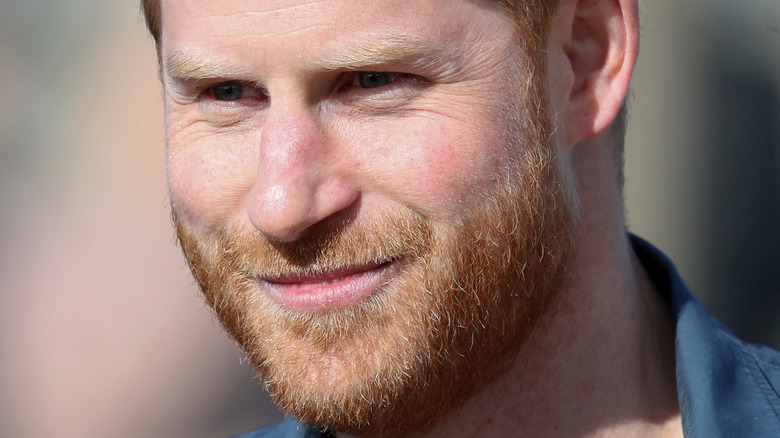 Chris Jackson/Getty Images
Prince Harry and Jill Biden are teaming up again! The royal and the First Lady have been friends for years, regularly supporting one another in the public eye. Jill has repeatedly thrown her support behind Prince William's brother through her attendance of his brainchild, the Invictus Games, which sees injured service people compete in a Paralympics-style environment.
The twosome's friendship appears to date back to at least 2012, when Harry was first pictured with Jill at the British Embassy in Washington, DC. At the time, Jill's husband, President Joe Biden, was vice-president to Barack Obama.
They've been seen together multiple times since then, with Joe even quipping about how close the two had become when the two attended the Invictus Games in 2016. Speaking to the crowd who gathered at the Florida event, Joe joked (via ABC News), "Jill went to London for the last [Invictus] Games and she spent too much damn time with Prince Harry."
Well, now the two are back together for a similar cause, The Department of Defense Warrior Games, which "celebrates the resiliency and dedication of wounded, ill, and injured active duty and veteran U.S. military service members." Read on for the details of their reunion.
Prince Harry and Jill Biden's Warrior Games reunion didn't exactly go to plan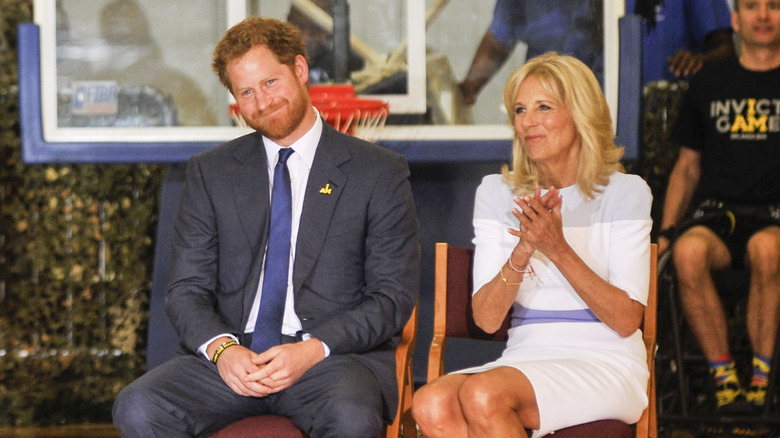 Kris Connor/Getty Images
Prince Harry and Jill Biden have joined forces for a virtual event on September 13. Per a statement from the White House (via Daily Mail), their reunion sees the duo come together in honor of the Warrior Games, taking part in an online stream that will celebrate the games' athletes as well as their families and caregivers.
This special stream marks the longtime friend's first event together in a while. So long in fact that it's the first public thing the two have done together since Harry and his wife, Meghan Markle (who's not thought to be part of the event), moved to California in 2020, as well as being their first event since Jill moved back into the White House after her husband, Joe Biden, was inaugurated in January.
Joining Harry and Jill will be Defense Secretary Lloyd Austin and Chairman and CEO of Fisher House Foundation, Ken Fisher. Austin, Harry, and Jill had reportedly initially planned to attend the event in person as it was set to take place at the ESPN Wide World of Sports Complex at Walt Disney World Resort in Orlando, Florida, between September 12 and September 22. However, it was canceled due to rising cases of the COVID-19 Delta variant.
Despite the sad news of the games no longer going ahead, we sure love to see Harry and Jill teaming up again — even if it is virtually.