How Much Does Erika Girardi Make On Real Housewives Of Beverly Hills?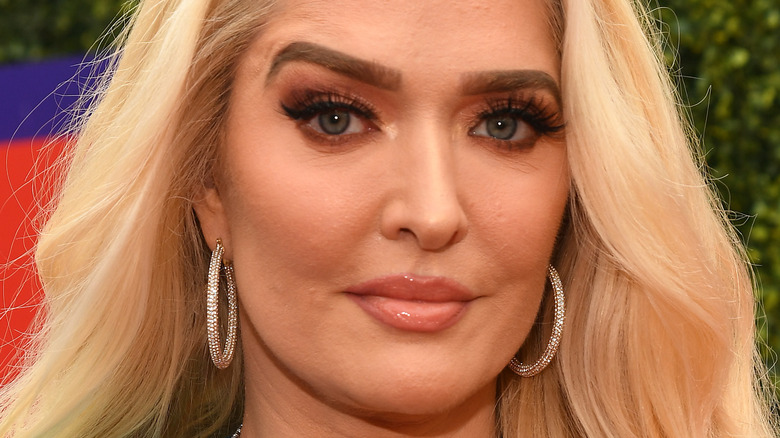 Kevin Mazur/2021 Mtv Movie And Tv Awards/Getty Images
The finances of Erika Girardi, also known as Erika Jayne, have been very much in the headlines as her divorce and the legal battle involving her estranged husband, Tom Girardi, continue to roll on. "The Real Housewives of Beverly Hills" star's money situation has been all over the gossip columns ever since Tom's legal issues and embezzlement allegations first came to light, and things have only gotten worse for the reality star as all the drama continued to unfold in front of the "RHOBH" cameras.
In August, Page Six reported that Erika was being sued for a whopping $25 million in relation to Tom's former law firm's bankruptcy case. The lawsuit alleged that the star had supposedly spent the eye watering sum after it was purportedly transferred to her company from Tom's firm. Erika has always denied any wrongdoing or knowing the extent of her estranged husband's financial dealings.
Well, this is reality TV where nothing is off limits, and Andy Cohen was very much prepared to throw down as he probed Erika about what's really going on during the "RHOBH" reunion. One of the juiciest moments came when Cohen told Erika, "[Tom's] having multiple affairs, yet, as we know, he put $20 million dollars into your account," though she interjected with a "no," suggesting she didn't leave because she had nowhere to go. Cohen then bluntly told the star, "I know what you make on this show" – but what is that figure?
Erika Girardi's Real Housewives of Beverly Hills salary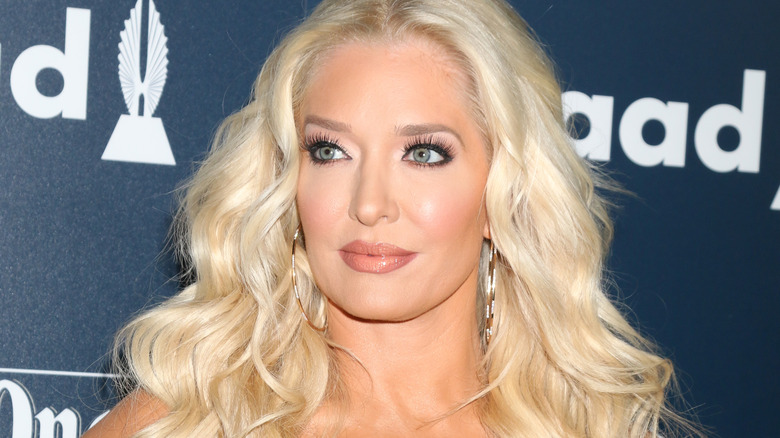 Joe Seer/Shutterstock
How much does Erika Girardi really make on "The Real Housewives of Beverly Hills?" Well, The Sun dished on the cast's apparent salaries in May, claiming Erika apparently makes around $500,000 a season. That means her salary is the same as both Kyle Richards and Lisa Rinna.
As for Erika's net worth, she's worth around $5 million according to Celebrity Net Worth, though that figure has been disputed amid her and Tom Girardi's legal issues. Erika herself has denied having that much money to her name today, even claiming during a chat with Richards during the Season 11 episode "Over-Poured and Over-Board," which aired on September 29, that she's flat broke.
"I did read this morning that the bankruptcy trustees want to take the house and possibly evict Tom, so we'll see. I'm out here rebuilding my life, but girl, I have zero dollars," Erika claimed. "And by the time those trustees are done with him, there will be nothing. So I walk out of this with nothing," she added of her divorce, claiming she doesn't "expect" to get anything in her split from Tom, who's own net worth has seriously plummeted.
As for what her co-stars make of it all, Richards said during the episode, "Nobody wants to see themselves with nothing, but obviously, the victims here are the ones that need to be paid the money. It's plain and simple." Well, we can't argue with that.
What did Erika Girardi allegedly spend money on?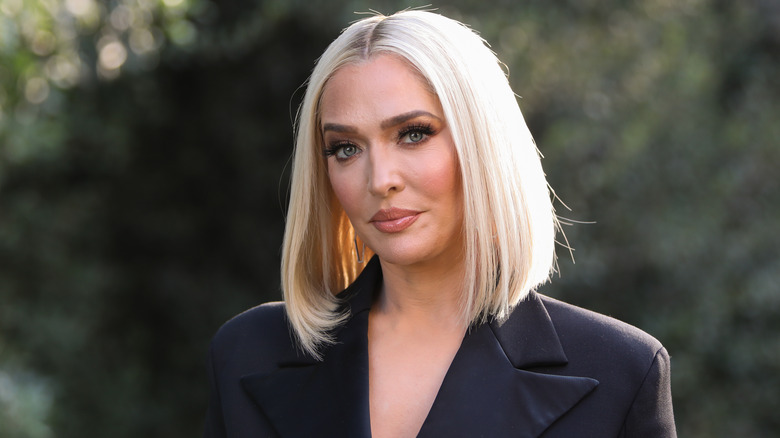 Paul Archuleta/Getty Images
The big question on everyone's lips is what Erika Girardi is being accused of allegedly spending all that money on. The money was supposedly sent to Erika's company, EJ Global LLC., from Tom's law firm, with Radar Online claiming in August that Girardi's company supposedly used Tom's credit card to the amount of $130,000 before she filed for divorce in November 2020.
The apparent payments came to light as it was claimed Tom had allegedly been "embezzling their money and diverting it to fund his expensive lifestyle" with Erika.
Page Six alleged that same month that Erika had paid for her infamous glam squad (who she previously confessed to paying $40,000 a month for), as well as her assistant's salary, out of money from Tom's firm. Lawyers claimed more than $14 million had been charged to the card overall, with more than $1.5 million spent with a company that represents dancers and another over $1.4 million on what was described as "unknown purchases." 
An attorney for Erika denied claims she'd spent it, stating that "no money whatsoever went to Erika" and she was never involved with the managerial side of Tom's company. 
Whatever really happened, it seems like this isn't going away for Erika anytime soon...