The Shocking Thing Donald Trump Just Said About Mike Pence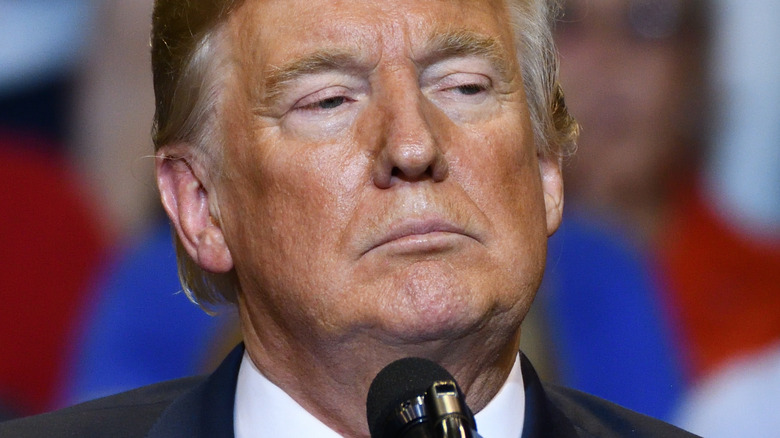 Evan El-Amin/Shutterstock
While Donald Trump's voice might be less amplified since his social media ousting, it seems nothing will deter the ex-president's continued bizarre quest in claiming the election in November 2020 was rigged (as we're nearly a year into President Joe Biden's first term). Trump's thoroughly debunked and dangerous allegations have, despite having no basis in reality or rationality, become the focus of perhaps everything he does, ranging from media appearances to rallies. 
Trump's obsession with the election is, of course, intrinsically tied to the Capitol Hill insurrection in January, which occurred after hundreds of attendees at a rally Trump held earlier that day subsequently stormed Capitol Hill, an event that resulted in the deaths of five people (via The New York Times). It also came a topic of discussion during a conversation between Trump and ABC News correspondent Jonathan Karl, which was recorded for his book "Betrayal" and later obtained and released by Axios. On the tape, Trump spoke brazenly about former Vice President Mike Pence, who he initially blamed for letting the election results be ratified in Congress — and in doing so, said something shocking in the process.
Donald Trump disturbingly played down January 6 chants against Mike Pence as 'common sense'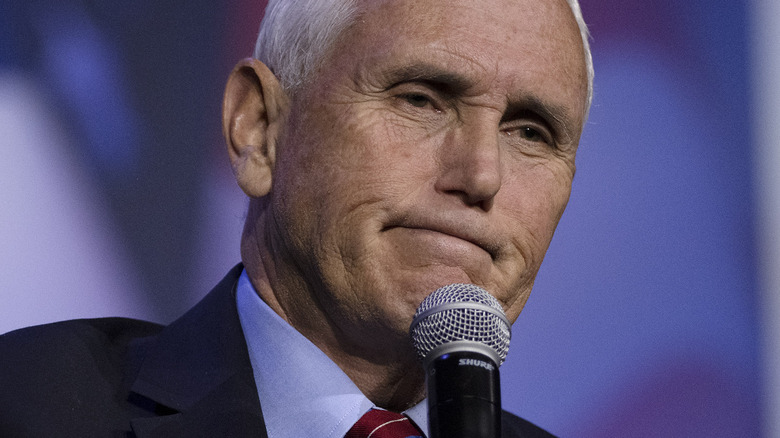 Bloomberg/Getty Images
Per Axios November 11 post, a large swathe of the taped interview between Jonathan Karl and Donald Trump centered on Mike Pence — specifically, how many of the right-wing insurrections chanted "hang Mike Pence" throughout the halls of the Capitol Building while presumably trying to find him. (Members of the mob constructed gallows on the Capitol grounds, ostensibly to carry out the chilling directive.) Trump quickly shared his unsettling thoughts on the matter — namely, that the "hang Mike Pence" chant was "common sense," to his supporters, implying he felt the same.
Though Trump told Karl he thought Pence was "well-protected" and not in danger at the time, he seemingly did not share the same opinion as Karl regarding that the chant and its underlying call to action were "terrible," as Karl said on the tape. Referring to the reaction and to his claims of election fraud, Trump stated, "Well, the people were very angry," and "it's common sense that you're supposed to protect ... if you know a vote is fraudulent, right?"
For all Pence's generally neutral lip service to Trump since leaving office, the former vice president has remained stalwart in his stance that his defiance of his boss' wishes on January 6 was ethically and morally in the right. Either way, Pence's political future still remains up in the air — and Trump won't share a ticket with Pence in 2024 if he runs.