How Old Was Seth Rogen When He Started Writing Superbad?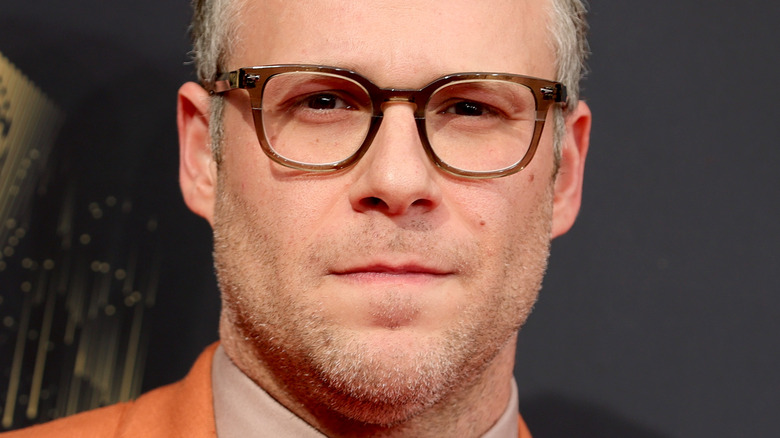 Rich Fury/Getty Images
When the film "Superbad" first premiered in 2007, audiences were introduced to the band-of-misfits comedy that continues to impact the culture today. Between furthering the careers for everyone from Jonah Hill to Michael Cera, or the references in the character of McLovin and numerous quotable lines, the movie allowed for teenage boys at the time to exist exactly how they were in real life.
Although "Superbad" was directed by Judd Apatow, who was increasingly known for his work on "Freaks and Geeks" and various R-rated comedies, it was the work of two behind-the-scenes writers that allowed the movie to be as accurate to the times as it was. Comedian Seth Rogen wrote the script for the film alongside his childhood friend, which led to the inspiration behind the two characters taking their namesakes of Seth and Evan.
However, what most standard viewers might not realize is how old Rogen actually was when he first created the concept of "Superbad."
Seth Rogen wrote Superbad back in the '90s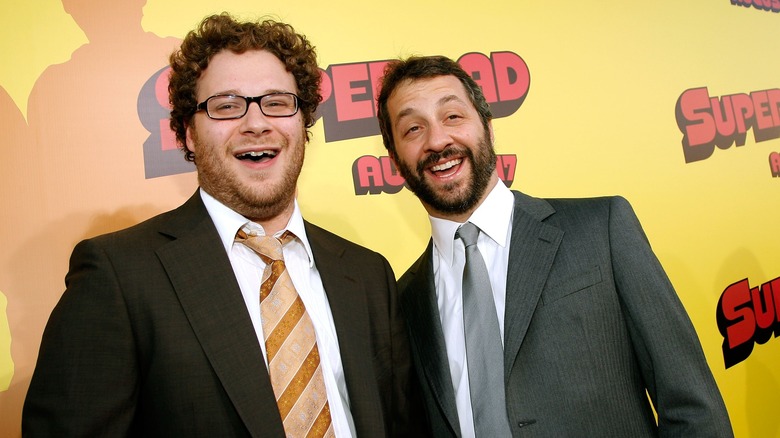 Vince Bucci/Getty Images
During a 2017 interview with Thrillist, in honor of the tenth anniversary of "Superbad," Seth Rogen opened up about how and when the film came to be. Specifically, he shared more insight into how young he was when his writing process for the film began, alongside Evan Goldberg.
"[Evan and I] started writing it when we were 13. There were drafts that go back to the '90s. We finished it soon after I got to LA — 1999 was when we started trying to make the movie. 'American Pie' had come out around that time and it did really well..." he said. "[At the time] I was just like, ['Superbad'] wasn't that different from it. [But] if you look at the script we had then, it was different."
So, how exactly was it different? Rogen and his pal used their own experiences to shape the plot. "It was almost all based off s*** that happened to us. It was heavily personal and we were around that age, so we felt strongly that we wanted to represent a certain thing that we really understood that wasn't that represented," Rogen continued.
Seth Rogen's movie was created when he was 23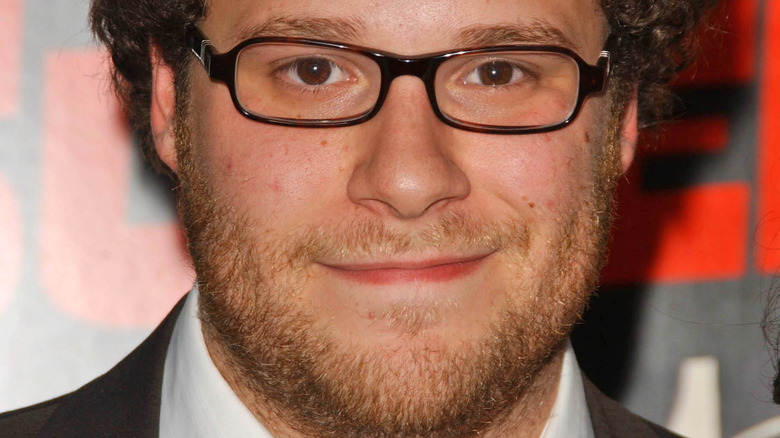 s_bukley/Shutterstock
According to The Ringer's oral history of "Superbad," writer Seth Rogen struggled to find the film a home due to its over-the-top teenage innuendos. However, at 23, the movie eventually found its footing at Sony and a cast of comedians, and they started production — a decade after Rogen and friend Evan Goldberg first developed the script.
"It felt like Greg [Mottola] and Evan and Seth and Judd [Apatow] really wanted to encourage everyone to contribute in any way that we wanted. There was no judgment. And I felt really part of a team. It's not always like that, to feel like you have a kind of joint ownership over what you're doing," Michael Cera, who played Evan in "Superbad," told the publication. Cera's character played the on-screen BFF to Jonah Hill's Seth.
As for Rogen himself, he has nothing but gratitude for the experience. "I look back and think about how lucky I was. I didn't appreciate how fortunate I was to be working with people who allowed that to happen," he added in the piece.