The Real Reason HBO Was So Concerned About James Gandolfini Before His Death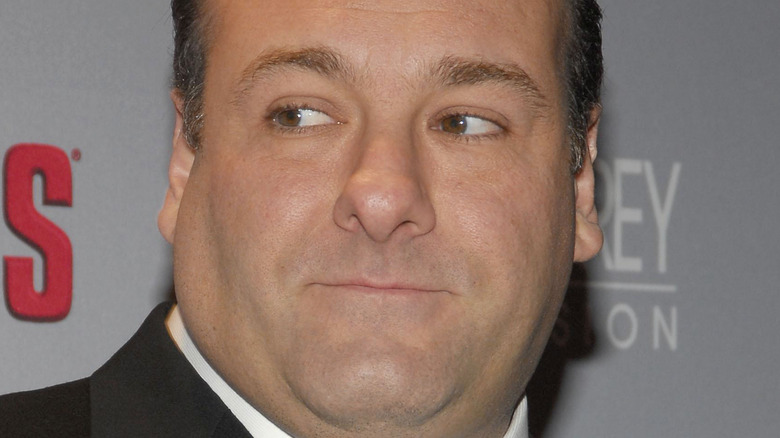 Everett Collection/Shutterstock
We may receive a commission on purchases made from links.
Actor James Gandolfini's death from a heart attack on June 19, 2013, shocked many. He died while holidaying in Rome, per Deadline, not long before he was set to attend the Taormina Film Festival in Sicily. However, little did he know that the trip to Rome would be his last, and all that he had worked on would morph into some bittersweet legacy.
Gandolfini is most remembered for his role in the iconic HBO series "The Sopranos." He played mob boss Tony Soprano on the show, which won him three Emmys. Per Deadline, the actor also cashed out a million dollars per episode of the hit show. After his death, HBO said in a statement, "We're all in shock and feeling immeasurable sadness at the loss of a beloved member of our family. He was a special man, a great talent, but more importantly a gentle and loving person who treated everyone no matter their title or position with equal respect."
Gandolfini's presence and contribution to TV commanded attention, something he repeatedly reinstated with his role in "The Sopranos." Despite all the posthumous respect HBO showered on him, they were apparently not very happy with the actor's habits — they were even concerned about him before his death.
The network reportedly worried over James Gandolfini's lifestyle choices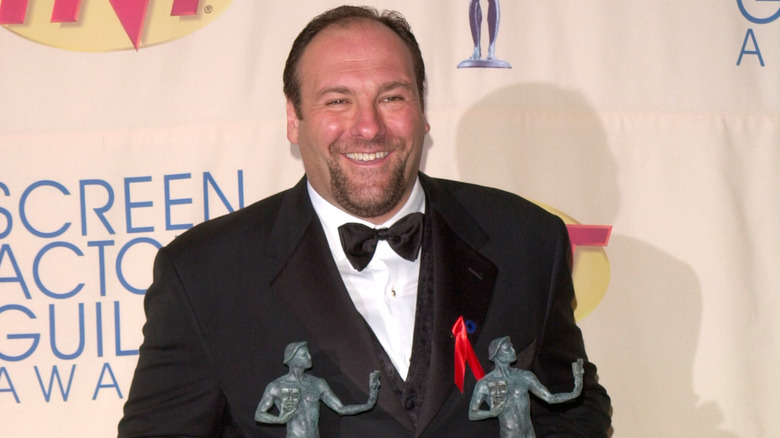 Featureflash Photo Agency/Shutterstock
In his book "Tinderbox: HBO's Ruthless Pursuit of New Frontiers," journalist James Andrew Miller has much to share about HBO's journey with some of its iconic shows. Miller writes in the book that former Time Warner CEO and chairman, and HBO head, Jeff Bewkes, expressed concerns to him about James Gandolfini's health. "We were concerned about Gandolfini staying alive. Occasionally he would go on a bender or a coke binge. We had to stop production," Bewkes claimed (per New York Post). He also explained how the show's productions were expensive and were often delayed, and that the delay was "hard on the other actors' schedule."
Per Miller, Gandolfini would ensure that he'd always have something to keep himself engaged. He would bring a few bottles of "good Italian wine" for the team to drink before events such as the Golden Globe Awards. The concerns were plenty, but former HBO chairman Chris Albrecht, who was also interviewed for Miller's book, felt unconcerned about his health. "I don't remember us being worried he was going to die, but he became a real problem while shooting the show ... It became a lack of respect for the other actors as well, so there were sort of problems that bubbled up," he revealed.
In his book, Miller writes that Gandolfini was the "dominating and irresistible star" for HBO (per Vulture). With everything the actor brought to the network, concern for his health and behavior seemed inevitable.
Many risk factors led to James Gandolfini's heart attack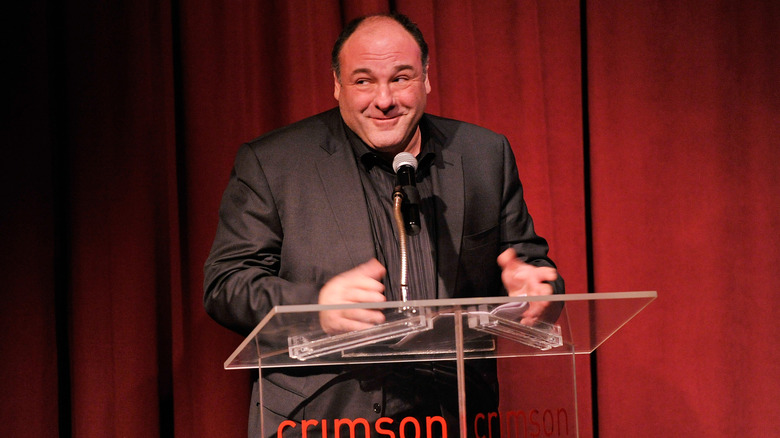 Stephen Lovekin/Getty Images
Award-winning actor James Gandolfini had several health complications that may have contributed to his death at the age of 51. One of them was obesity. According to a University of Glasgow study, obese, middle-aged men are 60% more likely to die from a heart attack. Also, Gandolfini was known to have struggled with cocaine and alcohol use in his early life, which increased his chances of heart troubles (per Healthline).
Heart complications are a major cause of death in the U.S., and according to a 2015 report from the American Heart Association, "about 735,000 people in U.S. have heart attacks each year." The report continues, "Of those, about 120,000 die." Leading causes of heart disease and stroke include "physical inactivity, unhealthy diet, and harmful use of tobacco and alcohol," among others, per the World Health Organization (WHO).
Gandolfini struggled with his eating habits. Per the New York Post, the actor's final meal included at least eight alcoholic beverages. A hotel source told the outlet in 2013 that he drank four rum shots, two beers, and two piña coladas at dinner with his son. He had the drinks alongside fried king prawns and a large foie gras serving. "[E]verything [Gandolfini] ordered was fried. Obviously, that's going to cause problems with your heart," the source noted. Gandolfini was known to have attended several Alcoholics Anonymous meetings, but people who saw him there did not feel he was "serious about getting sober."