The Real Reason Jamie Lynn Spears Almost Filed For Emancipation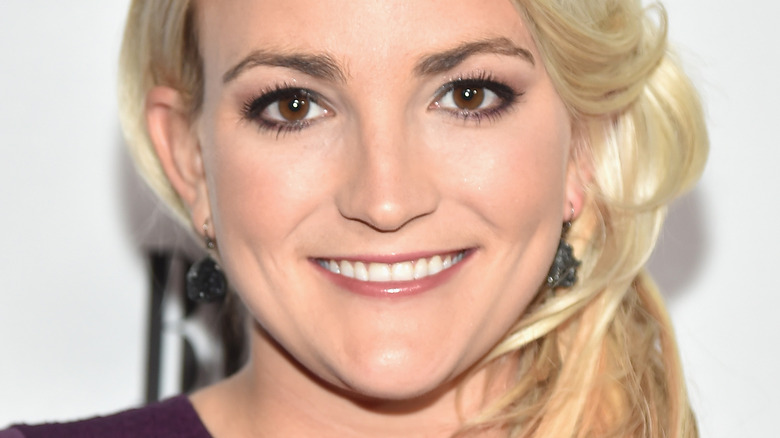 Michael Loccisano/Getty Images
Jamie Spears was the man behind the now-terminated, allegedly abusive conservatorship in control of his daughter Britney Spears. After she became a free woman, Britney alleged in a since-deleted Instagram post that her family "should be in jail" for their mistreatment of her (via Insider). "Honestly it still blows my mind every day I wake up how my family and the conservatorship were able to do what they did to me," she wrote, "it was demoralizing and degrading !!!!"
Jamie's youngest daughter, Jamie Lynn Spears, has also come under fire for her involvement in Britney's devastating situation. While promoting her new memoir, "Things I Should Have Said," on "Good Morning America," Jamie Lynn claimed she had no ties to her sister's conservatorship. "There was no, like, me overseeing funds or something like that," she explained. Jamie Lynn added that Britney's personal life wasn't her biggest concern at the time, explaining the legal agreement was put in place when she was about to become a teen mom. "I was focused on the fact that I was a 17-year-old about to have a baby," she said. "I understand just as little about it then as I do now."
The "Zoey 101" alum's GMA interview has led to a public feud between Jamie Lynn and Britney. As many of Britney's fans are now against her sister, it has been revealed that Jamie Lynn's backstory involves a similar relationship as Britney with their father Jamie. In the youngest Spears' troubled past, she almost filed for emancipation.
Jamie Lynn Spears was pressured to give up her baby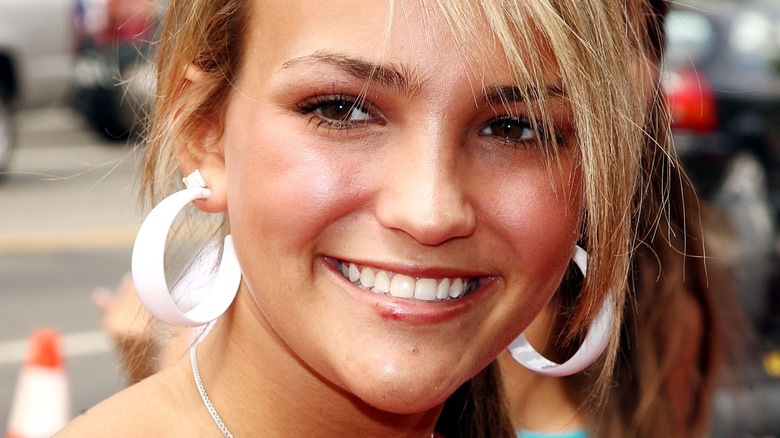 Kevin Winter/Getty Images
In her new book, Jamie Lynn Spears revealed that her battle with her father Jamie Spears as a teen nearly pushed her to emancipate herself from her family.
In her memoir "Things I Should Have Said," Jamie Lynn claimed her family wanted her to get an abortion after she got pregnant at age 16. "My daddy and I stopped speaking and the tension was terrible," she wrote, via People. According to her book, Jamie pressured Jamie Lynn to go to a home for unwed mothers in Tennessee, where she would give up her baby for adoption. "He grabbed me by the shoulders and held on tightly in the hopes of bending me to his will," Jamie Lynn wrote. "I got in his face and yelled, 'NO! I won't go.'" The family tension escalated so much that Jamie Lynn said she drew up papers to be emancipated. "My family denied my attempts to be independent," she wrote, "and left me with no other choice than to threaten to file for emancipation with the courts."
Jamie Lynn ultimately gave birth on June 19, 2008 to her daughter Maddie Briann Aldridge, after stepping away from the limelight to focus on her life in Mississippi. "Around here, everyone has the same focus," the new mom told OK! at the time, via MTV. "The focus is family, and that's a good way to live."
Jamie Lynn Spears continues to have family issues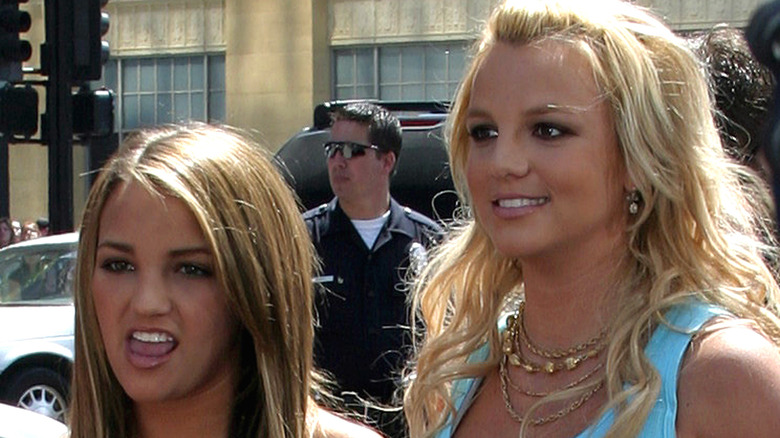 Tinseltown/Shutterstock
Jamie Lynn Spears and her father Jamie Spears worked to mend their broken relationship, which suffered due to Jamie's alcohol addiction. "I wish my father never would've drank — but again, he is a human and he has made mistakes," Jamie Lynn told Entertainment Tonight in January. "I think that I have to not think so much about what I would change, and more so about how I can change my life going forward and what I can take from it, as well as using my pain or using my experiences to hopefully help others."
Jamie Lynn's sister Britney Spears, meanwhile, has slammed their father and the rest of the Spears family for their mistreatment of her throughout her conservatorship. Upon seeing Britney's negative reaction to Jamie Lynn's tell-all "Good Morning America" interview, Jamie Lynn attempted to clear up their feud on Instagram, writing, "There are no sides, and I don't want drama, but I'm speaking my truth to heal my traumas, so I can close this chapter and move forward, and I wish my sister could do the same." Britney was not sold on Jamie Lynn's dismissal of her experience in the conservatorship. "You guys did absolutely nothing until a year ago!" Britney wrote to Jamie Lynn on Twitter. Jamie Lynn has since called for their back-and-forth to end. "This is embarrassing and has to stop," Jamie Lynn wrote to Britney on her Instagram Story, per The Daily Beast.