What's Going On With Pete Davidson's Instagram Account?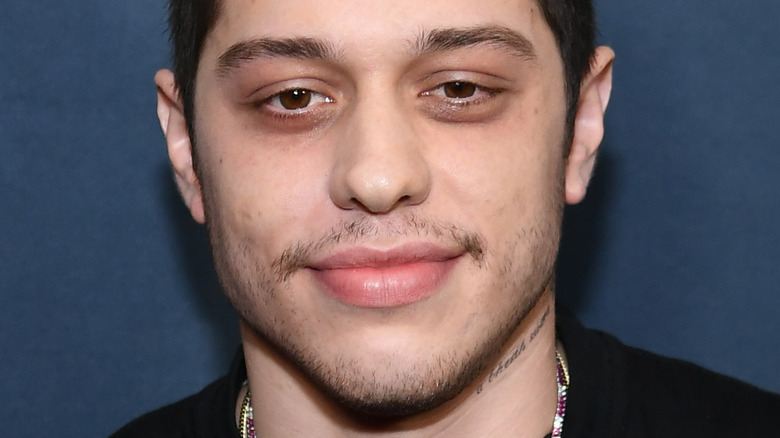 Dimitrios Kambouris/Getty Images
Pete Davidson's relationship with social media continues to be wishy-washy. The "Saturday Night Live" star made his return to Instagram just last week after a four-year hiatus. In July 2018, the comedian announced that he would be leaving social media indefinitely, as it compromises his mental health.
"No there's nothing wrong," he wrote on his Instagram Story at the time, when fans noticed that he had deleted all his posts. "No nothing happened. No there's nothing cryptic about anything. I just don't wanna be on Instagram anymore. Or on any social media platform. The internet is an evil place and it doesn't make me feel good." He went on to say that his life was fine as it is, so there's no point for him to keep expending energy on a platform that does him no good. "Why should I spend any time on negative energy when my real life is f****** lit. The fact that I even have to say this proves my point. I love you all and I'm sure I'll be back at some point ... your neighborhood goon, Pete."
He sure did come back, and he even earned a follow from Kanye "Ye" West — but only for a week. After rejoining Instagram, Davidson deleted his account without posting much.
Pete Davidson deleted his Instagram only a week after rejoining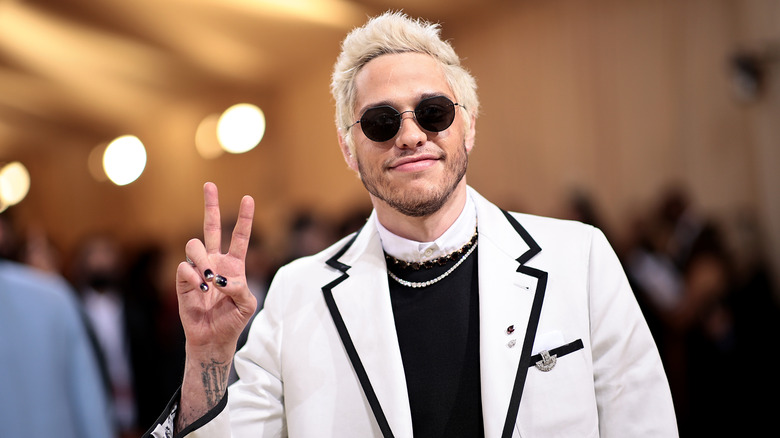 Dimitrios Kambouris/Getty Images
It looks like Pete Davidson's social media hiatus did a number on him, as he already deleted his Instagram just one week after creating a brand new account. But this doesn't mean that he didn't make an impact. Fans who kept a close eye on his account are speculating that he took a jab at Kanye "Ye" West, the ex-husband of his girlfriend Kim Kardashian, after saying goodbye to social media once again.
At the time, Davidson only followed three accounts, Kim's, actor Sebastian Stan's, and the official account for the Staten Island Ferry Hawks. His profile was post-free for the most part, but he did have a questionable bio that fans thought threw shade towards Ye. The comedian featured a link to a clip from "The King of Comedy," where Robert De Niro says, "Better to be king for a night than a schmuck for a lifetime.'"
He didn't leave without sharing at least one post, though. Before taking off, the "King of Staten Island" actor posted a short behind-the-scenes video from his upcoming film "The Home," sharing how excited he was for the project. "They're letting me add my own dialogue to The Home," he wrote in the caption, per E! News. "#welcometomyinstagram #thisisthetypeofstuffyoucanbeexpecting." Guess we shouldn't be expecting anything else anytime soon!