Bridget Moynahan Speaks Out On Tom Brady's Return To The NFL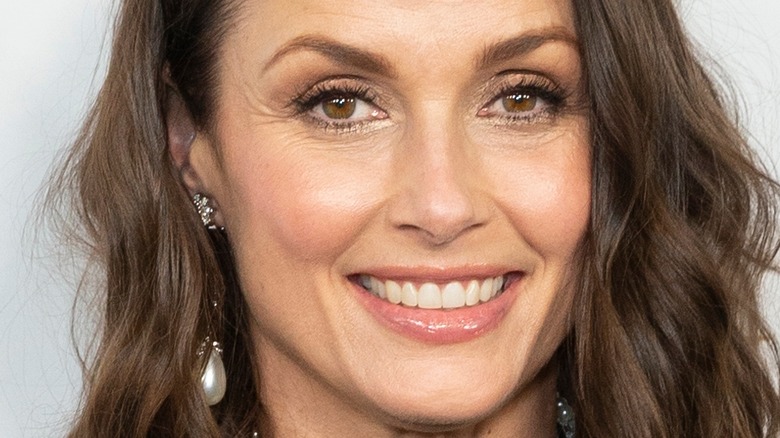 lev radin/Shutterstock
Tom Brady is continuing to keep fans on their toes with announcements. On February 1, Brady's decision to retire from football, shared in an Instagram post, made waves as he sought to focus on family time and pursue other opportunities. It was only a few weeks later that he seemed to be getting a jump on new projects, with word of him working on a film titled "80 for Brady," starring Jane Fonda, Lily Tomlin, Rita Moreno, and Sally Field, according to The Hollywood Reporter.
Keeping off the field, however, has proven to be too difficult for the quarterback just yet. On March 13, Brady announced his return for a 23rd season, and the NFL reported his retirement lasted only 40 days. Cue the celebration and congratulations from fans, coaches, friends, and loved ones. Brady's wife Gisele Bündchen was quick to publicly comment on the news, as well as "Blue Bloods" actor Bridget Moynahan.
Before Bündchen, Brady and Moynahan dated in 2004 through 2006. The NFL star met his current wife shortly after, but the early months of their relationship were unique, as they learned that Moynahan was pregnant, per Us Weekly. The pair has mostly kept quiet about personal matters and the rocky points of their relationship, but Moynahan had to weigh in on her ex and his ex-retirement.
Bridget Moynahan is thrilled with Tom Brady's news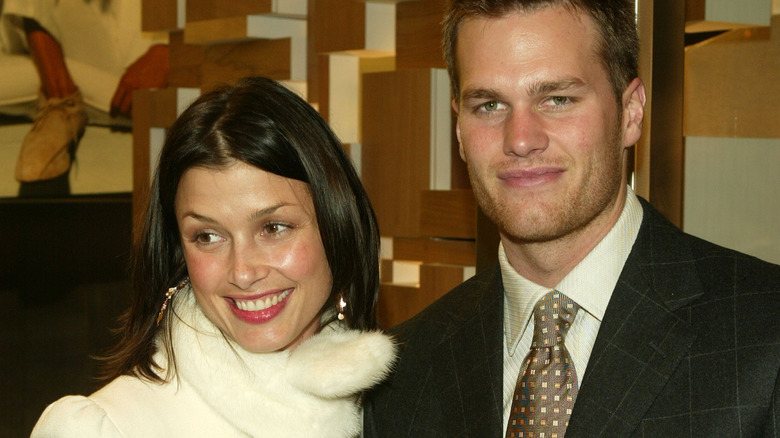 Peter Kramer/Getty Images
Following Tom Brady's retirement announcement, Bridget Moynahan shared her support. The actor — who's the mother of Brady's eldest son, Jack — wrote that she was "so proud" and "looking forward to the next steps." Now with the quarterback's quick return to the Buccaneers, her positive tune has not faltered. In fact, Moynahan's reaction this time around sounds even more enthusiastic. She shared Brady's news on Instagram and wrote, "Thank God, I had no idea what I was going to do with my Sundays." She congratulated him and once again stated she is "so proud."
Brady and Moynahan have kept fairly quiet on personal matters, even in the complicated years following the birth of their son Jack. The "Sex and the City" alum told Harper's Bazaar in 2008, "There's no reason why my son years down the line would need to read anything [personal] about his mother or his father." In the years since, they have been very open about co-parenting. Moynahan told Today in 2019, "We both found partners that not only supported us in raising that child but also loved our child as if he was their own."
Gisele Bündchen has also been vocal about the love in their blended family. She told People in 2018 that she is "so grateful" for Moynahan, stating, "I couldn't imagine my life without [Jack]. I call him my bonus child." It is clear this family is sticking together, even through all of Brady's big life changes.