The Stunning Amount Britney Spears Pays Kevin Federline In Child Support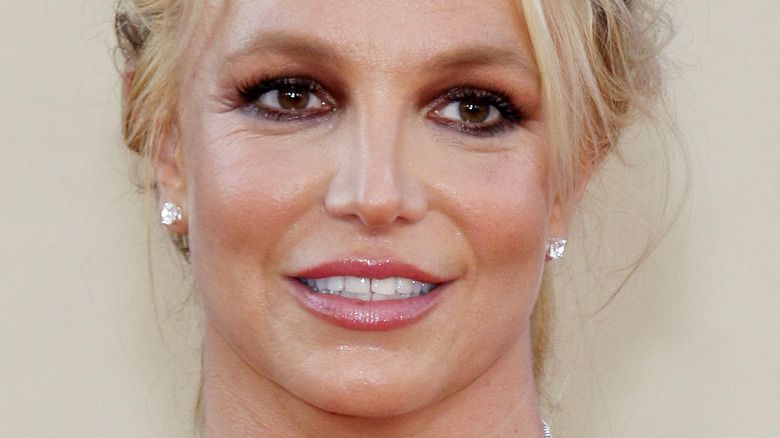 Tinseltown/Shutterstock
Divorce is a difficult experience for anyone to go through, particularly when it comes to the issues of custody and child support. This is where things tend to go sideways fast, and no one, not even our favorite Hollywood A-listers, are immune to the stress that arises from the situation.
Quite the contrary, just as celebrity divorce settlements are typically more on the expensive side (something Kelly Clarkson, Dr. Dre, and Harrison Ford know all too well!), matters concerning the former couple's kids are likely to be more on the pricey side, too — and some settlements end up being nothing short of outrageous.
It's no surprise, then, that in the wake of their 2007 divorce, Britney Spears was ordered to pay her ex-husband a particularly hefty sum in child support. But just how much was she ordered to pay the former dancer, and has it affected their relationship as co-parents?
Kevin Federline's kids are his first priority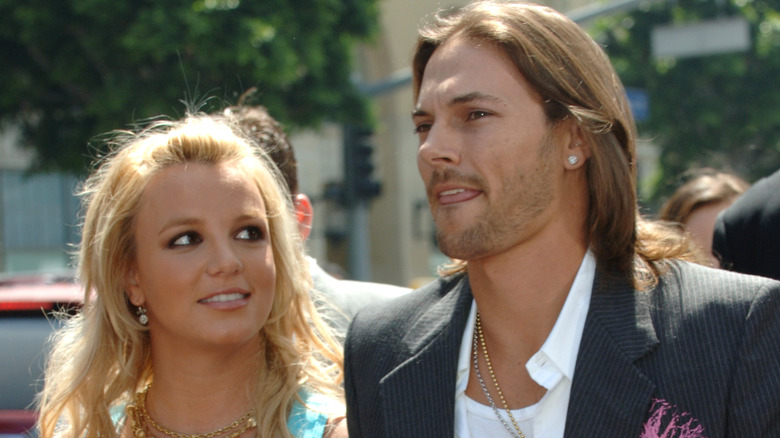 Featureflash Photo Agency/Shutterstock
Britney Spears has had some pretty questionable ex-partners in the past, prompting her fanbase to question the intentions of her subsequent suitors over the years. However, the majority of her fans believe Kevin Federline was the worst of the bunch. Per People, from the time their whirlwind romance began back in 2004, he has been labeled a "gold-digger" and, according to TMZ, 2018 saw the now-disgraced Jamie Spears suspicious about Federline's attempts at increasing child support amounts after Britney's Las Vegas residency.
Suspicions aside, The Blast reported that child support was increased beyond its original rumored $20 000, but the exact amount has undisclosed, perhaps because, based on the testimony of his exes, Federline really does keep his children at the center of all his decisions. Per People, the mother of his eldest two children, Shar Jackson, has referred to him as an "amazing" father, and while Britney hasn't commented publicly on Federline's parenting abilities, their sons, Sean Preston and Jayden, certainly have. In fact, according to Distractify, in 2020, Jayden dubbed Federline "the best dad ever" on Instagram.
As for Jamie's suspicions of Federline, given what's since come to light about his parenting mishaps, we have a feeling his concerns had little to do with fears of extortion, after all... unless, of course, he was concerned that Federline's focus on parenting would impact his own alleged extortion.
Child support aside, Britney Spears can't wait to have more kids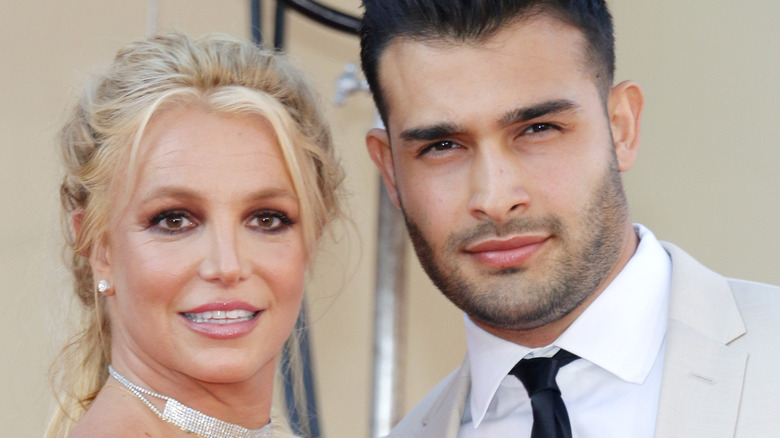 Tinseltown/Shutterstock
Regardless of Kevin Federline's supposed parenting prowess, there's no denying that Britney Spears is dropping a pretty penny on child support to her ex-husband — but that won't discourage her from becoming a mother again in the future. Quite the contrary, much of the fight against her conservatorship focused on the singer's desire to start a family with her new beau, Sam Asghari. As People reported in 2021, one of the revelations brought to light in Spears' conservatorship hearing was that she'd been forced to use an IUD to prevent pregnancy, despite her wishes to "progressively move forward and have the real deal," as she wanted "to get married and have a baby."
Spears has also taken to her Instagram on several subsequent occasions to express her desire for more children, sharing during a 2022 vacation that she was, "planning on having babies in Polynesia."
Well, whenever those babies do come, one thing we know for sure is they'll be showered with love. And who knows? Maybe Federline will offer to babysit.