Tom Hanks Reacts To Harvey Weinstein Scandal, Says 'It All Just Sort Of Fits'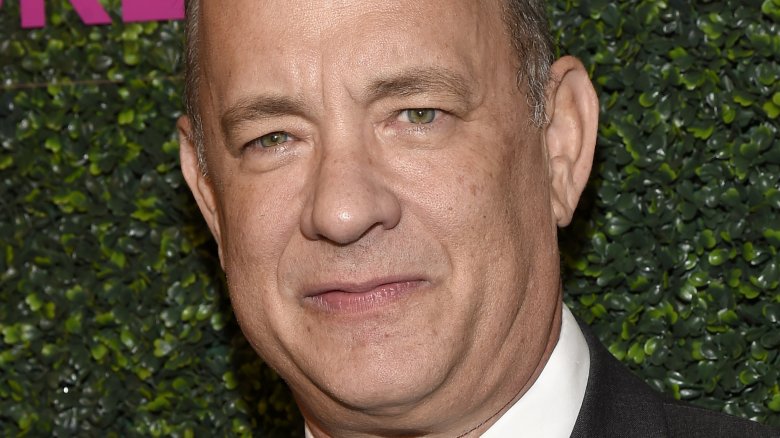 Getty Images
Tom Hanks is the latest celebrity to condemn Harvey Weinstein amid the Hollywood honcho's sexual misconduct scandal, but he isn't exactly surprised by the allegations.
"Isn't it all part and parcel to all of society somehow, that people in power get away with this?" he told The New York Times on Wednesday, Oct. 11, 2017. "I know all kinds of people that just love hitting on, or making the lives of underlings some degree of miserable because they can."
"Somebody great said this, either Winston Churchill, Immanuel Kant, or Oprah: 'When you become rich and powerful, you become more of what you already are,'" the Forrest Gump star continued, adding that while he never personally worked with Weinstein, "It all just sort of fits."
"Look I don't want to rag on Harvey, but so obviously something went down there," Hanks concluded. "You can't buy, 'Oh well I grew up in the '60s and '70s and so therefore...' I did too."
As Nicki Swift previously reported, Weinstein has been accused of sexual harassment, assault, and rape over the last week. On Thursday, Oct. 5, The New York Times published horrifying exposé on the Miramax co-founder, detailing three decades of sexual abuse against Hollywood actresses. Those who have recently come forward with allegations against Weinstein include the likes of Ashley Judd, Rose McGowan, Gwyneth Paltrow, Angelina Jolie, Cara Delevingne, and Kate Beckinsale.
In addition to Hanks, a number of celebrities are now speaking out against the epidemic of sexual harassment both in and out of the entertainment industry, such as Meryl Streep, Jennifer Lawrence, Lena Dunham, Mandy Moore, Terry Crews, James Van Der Beek, and Samantha Bee.
On Thursday, Oct. 12, Weinstein's daughter reportedly called the police following an argument with her "suicidal and depressed" father. During the fallout of this scandal, the disgraced film producer, who is reportedly headed to Arizona for sex addiction treatment, had recently been fired from his own company. He was also left by his wife of ten years, Georgina Chapman, and had his BAFTA membership suspended. The New York Police Department has launched a criminal investigation into Weinstein's alleged behavior.