Blackpink's Lisa Holds This Coveted Instagram Record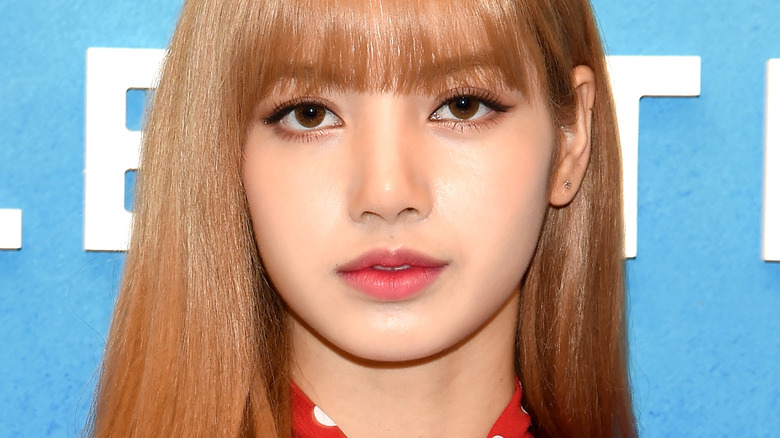 Larry Busacca/Getty Images
Blackpink in your area: the four-member Korean girl group has taken the Western world by storm. Even if you're not into K-pop, it's likely you've heard of them as they expand their reach in America and beyond. From collaborations with Lady Gaga, Dua Lipa, and Selena Gomez to member Jennie's role in the upcoming HBO series "The Idol," they're just behind BTS with only half the members. Now, after a lengthy hiatus (in K-pop time, at least) from Blackpink's 2020 debut album, succinctly titled "THE ALBUM," their comeback is finally upon us.
Although Jennie, Rosé, and Lisa have satisfied their fans, known as Blinks, with successful solo singles in the meantime, the group's new era is set to propel them to new heights. Blackpink's second studio album, called "Born Pink," is set for a September release, with lead single "Pink Venom" preceding it on August 19. They already put out "Ready for Love" as a warmup on July 19, though it remains a YouTube exclusive for the video game "PUBG Mobile."
However, the members of Blackpink aren't just known as artists. to be a true K-pop idol, they've got to bring the full package: in addition to singing, dancing, rapping, and visuals, and savvy as influencers. Blackpink's Lisa stands out above the rest.
All eyes are on Lisa's Instagram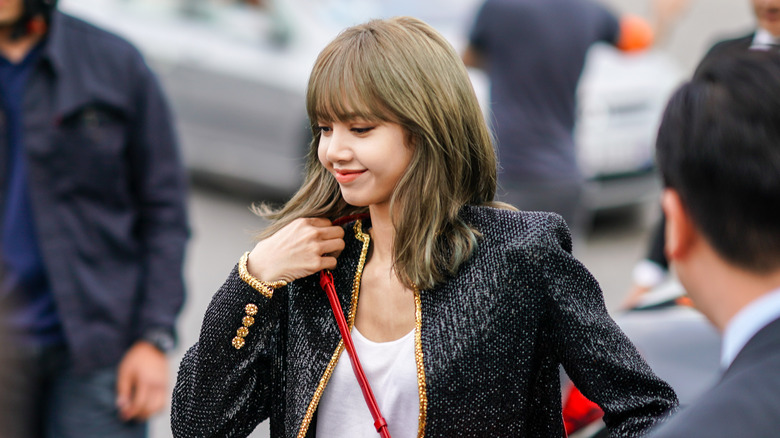 Edward Berthelot/Getty Images
In addition to breaking YouTube viewership records as part of Blackpink, Lisa also holds the distinction of being the most followed K-pop idol on Instagram. Although Billboard first announced the honor back in 2020, her follower count has more than doubled in the time since and she remains on top with 81 million. The vast majority of Lisa's posts garner 5 to 10 million likes, and it's not uncommon for them to have upwards of 100,000 comments. Her bandmates are right behind her in the top four: Jennie has 69 million, Jisoo has 62.9 million, and Rosé has 61.9 million. While some K-pop idols blend into their group without necessarily standing out on their own, it's clear that fans are just as invested in the individual members of Blackpink.
Given their status as the most successful Korean girl group and boy band internationally, let's see how Blackpink's Instagram stats measure up against BTS. The official BTS Instagram has 66.9 million followers to Blackpink's 48.3 million, though no solo member of BTS surpasses any solo member of Blackpink. The closest contender is V with 49.7 million followers, though he has over 10 million to go before eclipsing Rosé. It's also worth noting that BTS debuted in 2013 while Blackpink debuted in 2016, giving them a three-year head start. Despite having less time to establish themselves, it's clear that Blackpink hasn't wasted a minute.
Lisa's records extend to the music industry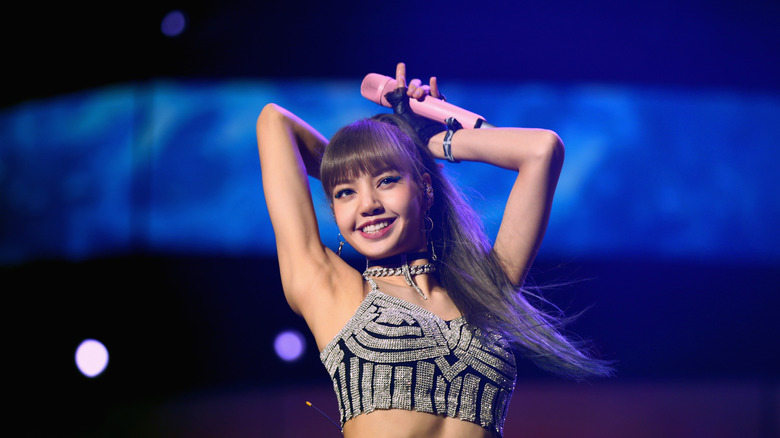 Rich Fury/Getty Images
Unlike some artists with lots of followers, Lisa isn't just big on Instagram. Not only does her fashion-forward style resonate with more followers than any other K-pop idol, but her music with and without Blackpink is similarly breaking records. Several of the group's music videos are among the most viewed on Youtube within 24 hours: "How You Like That," "Ice Cream," and "Lovesick Girls" are all in the running, as is Lisa's solo debut "Lalisa." Upon the video's 2021 release, it became the most-viewed music video by a solo artist in 24 hours, beating out Taylor Swift's "ME!" (per NME). It amassed 73.6 million views in that time, with the official Guinness World Records account announcing the achievement.
Besides YouTube views, "Lalisa" was also a big sales success. Although it opened to mixed reviews, it debuted at the top spot on the Gaon Album Chart, the Korean equivalent of the Billboard 200. Selling over 736,000 copies in its first week of release alone (per Manila Bulletin), "Lalisa" had the biggest debut week of any solo female K-pop artist. Given all of Lisa's impressive stats across Instagram, YouTube, and most importantly, the charts, it's safe to say no one has the idol-influencer combo on lock quite like her.