How Kyle Chrisley Turned On His Sister Lindsie Amid Dad Todd's Legal Issues
Kyle Chrisley's relationship with his family has been complicated over the years, to say the least. Even so, his turning on sister Lindsie Chrisley amid their father and stepmother's legal issues was the twist few saw coming. So, what led up to it?
Kyle's first major patch of highly publicized drama with Todd and Julie Chrisley began in 2014 — the same year "Chrisley Knows Best" premiered. At the time, Kyle's daughter, Chloe Chrisley, was in Todd's custody after he faced an assault charge. However, speaking to the Daily Mail, Todd's eldest son made some pretty harrowing allegations. "My dad showed no interest in Chloe at all until the show and it was pointed out that having a mixed race child, and getting her and all that would be good for his demographic," he claimed. Kyle also alleged that his father was obsessed with controlling him, and had even become his legal guardian in wake of his drug problems — a move he admitted helped save his life, but one he argued should have been medical only.
It's no secret that Kyle's eldest sister, Todd's firstborn child, Lindsie, has had her own share of ups and downs with her father and stepmother over the years. For that reason, one would be forgiven for assuming the siblings would be bonded in their mutual disdain. And for a time, they were. However, in 2019, things changed — and Kyle called out Lindsie and their biological mother, Teresa Chrisley, in a very public way. 
He accused her of being involved in Todd's fraud case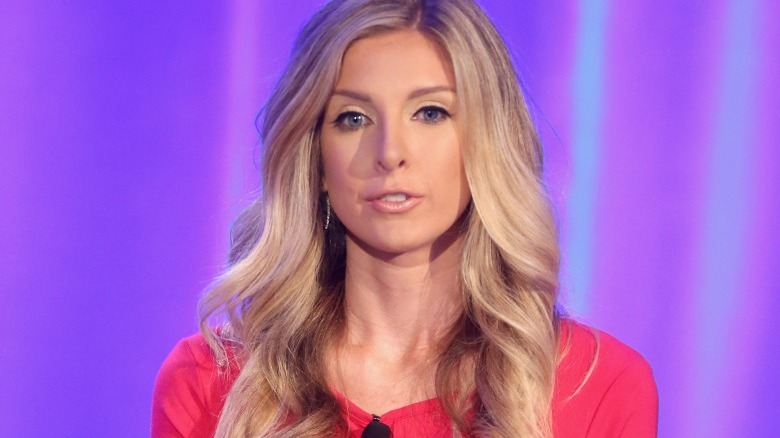 Frederick M. Brown/Getty Images
Kyle Chrisley may have made some damning accusations against his father in the past, but in 2019, he had a very public change of heart. This time, his sister and their mother were on the receiving end — and he accused them of having played a role in Todd and Julie Chrisleys' legal woes. 
Taking to Facebook, Todd's eldest son claimed, "About a year and a half ago my biological mom and my sister, Lindsie were responsible for turning my dad in to the Georgia department of revenue for tax evasion." That wasn't all, though. Kyle added that they had also used him, in the process — and that the explosive interview he'd done with "Good Morning America" in 2017 (which saw him suggest that his father and stepmother were, indeed, guilty of tax evasion) came as a result of their influence. "My relationship with my dad was really rocky at the time, and that was used to their advantage. I was battling drug addiction and I felt like he [was] trying to control me, so when they said if he's locked up he can't put you back in treatment I said okay," he recounted. 
Kyle also clarified that nothing he said in the "Good Morning America" interview should be taken seriously. "Everything I said in my interview was a lie. These allegations against my dad are all LIES!" he wrote. 
... but it seems they've reconciled, to some degree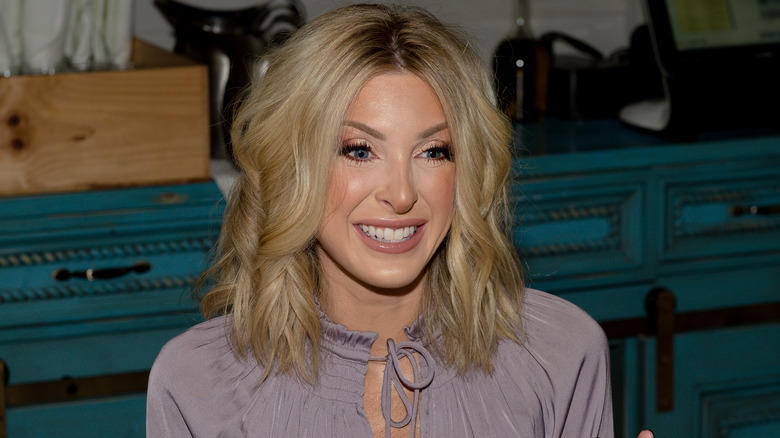 Marcus Ingram/Getty Images
Bombshell revelations aside, Kyle Chrisley's Facebook post also made a more heartwarming revelation. That is, he and his father had finally moved past their previous tensions. In the post, Kyle shared that Todd Chrisley had been incredibly receptive to him in spite of everything, and lauded him for his "graciousness." However, Kyle wasn't content to reconcile with his father alone. Far from it, he ended the post by saying he wished for healing for everyone in the extended Chrisley crew. "My hope is that my sister will seek the same forgiveness from my daddy as I have, that he is able to forgive her, and that my family will one day be whole again," he wrote. 
Though it was certainly a long time coming, in 2022, Todd and Lindsie finally made up. Moreover, after the conviction of her father and stepmother, she supported them publicly — something that has continued, even after both Todd and Julie Chrisley began their sentences. 
As for Lindsie's relationship with Kyle, that seems to be on the mend, too. Case in point: they follow each other on Instagram. Further than that, though, they've kept the details of their reconnection out of the press. We're just glad to know there seems to be peace in the Chrisley family.