The Real Meaning Behind Taylor Swift's Peace Lyrics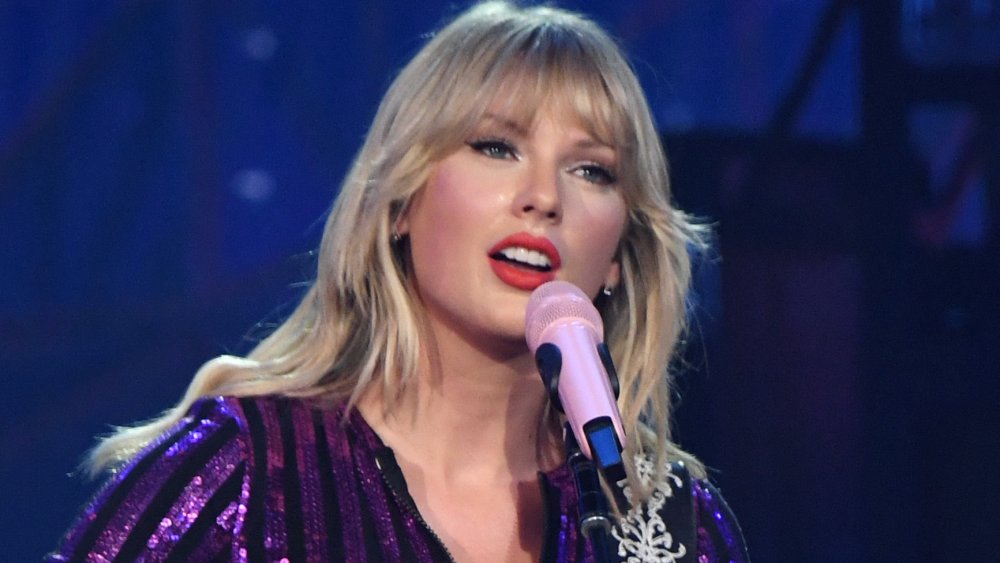 Kevin Mazur/Getty Images
Anyone who's listened to Taylor Swift's Folklore album, which dropped in July 2020 with little notice and unleashed a frenzy of excitement, knows that it's packed with honest — if cryptic — confessions. From the name of the album itself to the first single, "Cardigan," and its accompanying emotional video to the potentially heart-wrenching track "The 1," Swift has once again laid her heart and soul out bare for the world to sing along to. And that's just what they're doing when it comes to another song on the album. Check out track 15 and you'll find "Peace."
"Our coming-of-age has come and gone / Suddenly this summer, it's clear / I never had the courage of my convictions / As long as danger is near," the pop star sings. "And it's just around the corner, darlin' / 'Cause it lives in me / No, I could never give you peace."
But, who is Swift talking about? Who can't she give peace to? Well, we think we know!
'Peace' may be about Joe Alwyn ... and a baby?!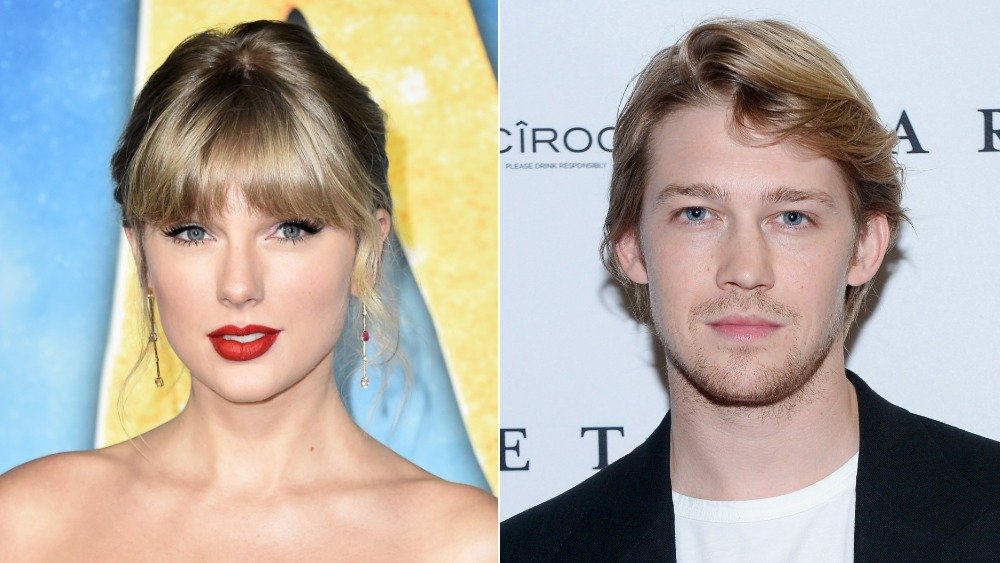 Steven Ferdman, Gp Images/Getty Images
There are a few theories as to what Taylor Swift was writing about when she penned "Peace," and each one is equally intriguing. For instance, she may have had her boyfriend (or perhaps, even her ex-boyfriend) and possible collaborator, Joe Alwyn, in mind when she sings: "I'd give you my sunshine, give you my best / But the rain is always gonna come if you're standin' with me." Surely, when she mentions the rain that will inevitably come, she's referring to her hectic life, which involves a storm of busy schedules and intense scrutiny.
But Swift opens up more and possibly in a very revealing way when she sings: "And you know that I'd swing with you for the fences / Sit with you in the trenches / Give you my wild, give you a child." Yes, that's right: a child! That seems to hint at the kind of thing you think about in a serious relationship and Swift's romance with Alwyn would fit that bill.
Although, Hollywood Life points out that some fans think the song is more about wanting a child than worrying about her status with Alwyn. In fact, "[s]ome even speculated that the singer may already be pregnant, although that has not been confirmed." Now, that would certainly add a special significance to the song if true.
While that's undeniably intriguing enough, hold on, because Alwyn and a potential baby aren't the only ones mentioned in "Peace."
Did Taylor Swift bring up her feuds with Scooter Braun and KimYe?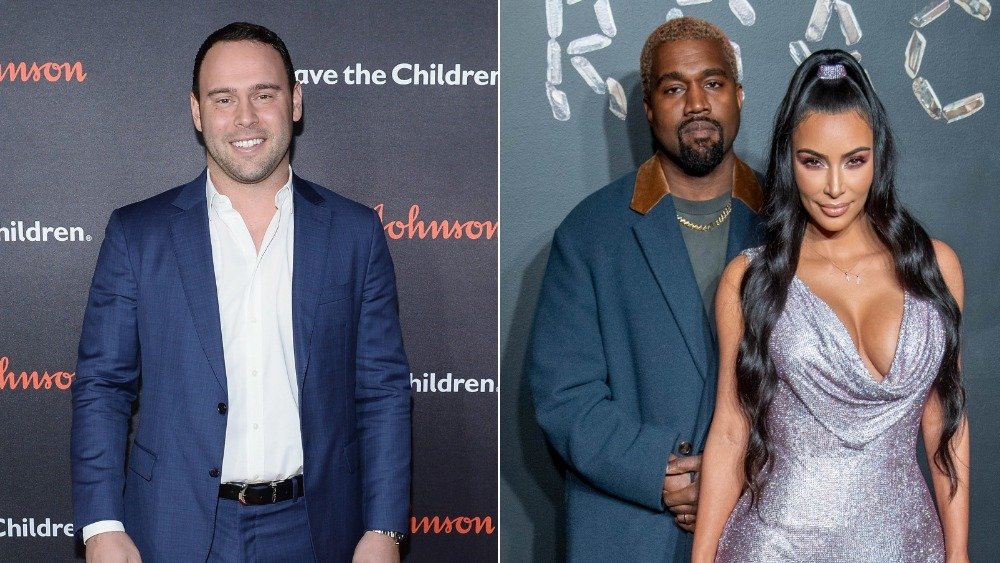 Noam Galai, Roy Rochlin/Getty Images
While many fans are under the impression that Taylor Swift was singing about (and to?) Joe Alwyn in "Peace," she may have also brought up other famous figures who, in fact, disturb her own peace. During the second verse of the song, there happens to be a line that mentions "robbers to the east, clowns to the west," which one Twitter user thinks may refer to music industry mogul Scooter Braun as well as Kim Kardashian and Kanye West. 
Why? Well, Swift and Braun — who represents fellow stars like Justin Bieber, Ariana Grande, and Demi Lovato — are in an ongoing feud, which was sparked when he acquired her old music, per Variety, and refused to sell it to the singer. Braun even stirred things up when he teased Bieber's album on the same day that Swift announced her latest music.
As for the Kardashian-Wests, his track, "Famous" caused a scandal when it made a less-than-flattering reference to Swift, while the accompanying video features a nude replica of the singer in bed with West and other notable celebs. Accusations and revelations followed, but it seems like there's still some bad blood between these stars. She even reportedly capitalized "West" but not "east" in her lyrics.
Granted, whatever — or whoever — "Peace" is really about, as Swift sings, "the devil's in the details," and the details seem to point to one or more of the prominent people in her life.