Twitter Can't Stop Joking About Susan Page's Debate Bracelet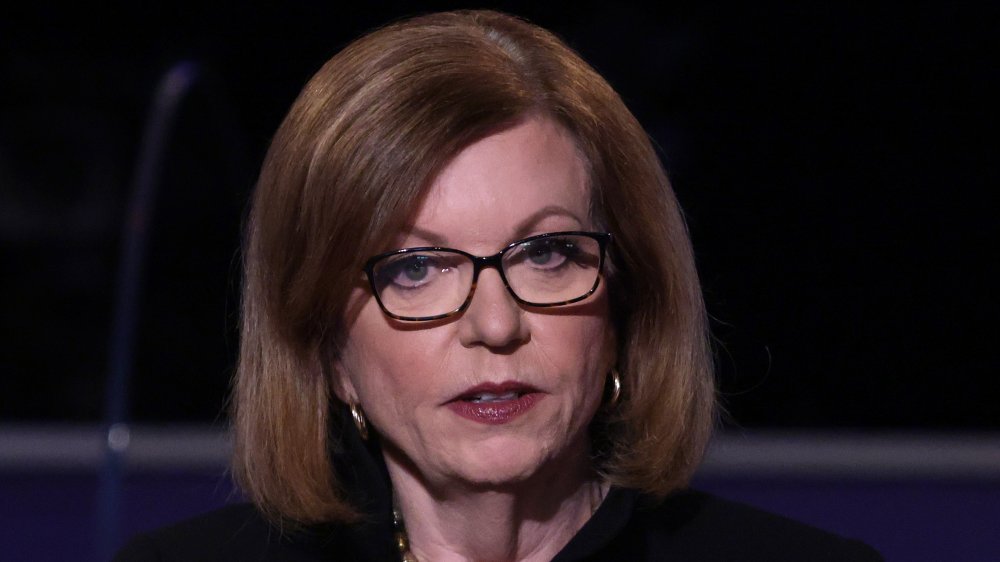 Alex Wong/Getty Images
Susan Page's lime green bracelet has people talking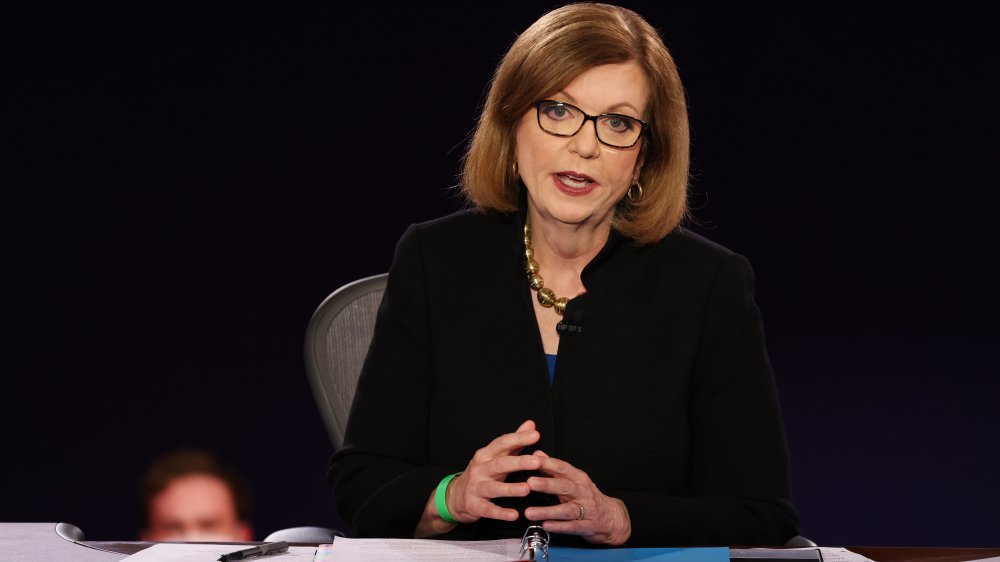 Justin Sullivan/Getty Images
One viewer tweeted, "First Twitter question of the night: What's the bracelet Susan Page has on?" And he wasn't the only one who wanted to know about the standout accessory choice. Some people tweeted out their theories about the bracelet, along with some funny jokes, of course. Another person asked, "Is #SusanPage wearing a #LymeDiseaseAwareness bracelet? What is her bracelet?" 
Someone joked, "What is this neon green bracelet Susan is wearing? Did she go to the pool or a theme park before she decided to show up at this debate to let Pence monologue all over the stage?" Another viewer tweeted, "why is the moderator rockin a 21 plus bracelet u get before u go into a club lol." A different tweeted had a similar thought, posting, "Does Susan Page have a drink bracelet." Probably not, but she might have wished she had one during the debate.
A viewer tweeted, "What is with moderator's green bracelet? Is it me or does it look like a hospital bracelet?" Another person chimed in, "Is Susan Page preemptively wearing a green hospital ID bracelet because she's resigned to catching the Rona from Pence?" That was likely a reference to the questions about Vice President Mike Pence possibly contracting coronavirus given his close proximity to others that tested positive, including President Donald Trump.
The bracelet might be a part of a security clearance, but it is definitely a source of comic relief on social media.