How Gwen Stefani Almost Ruined Her Marriage Proposal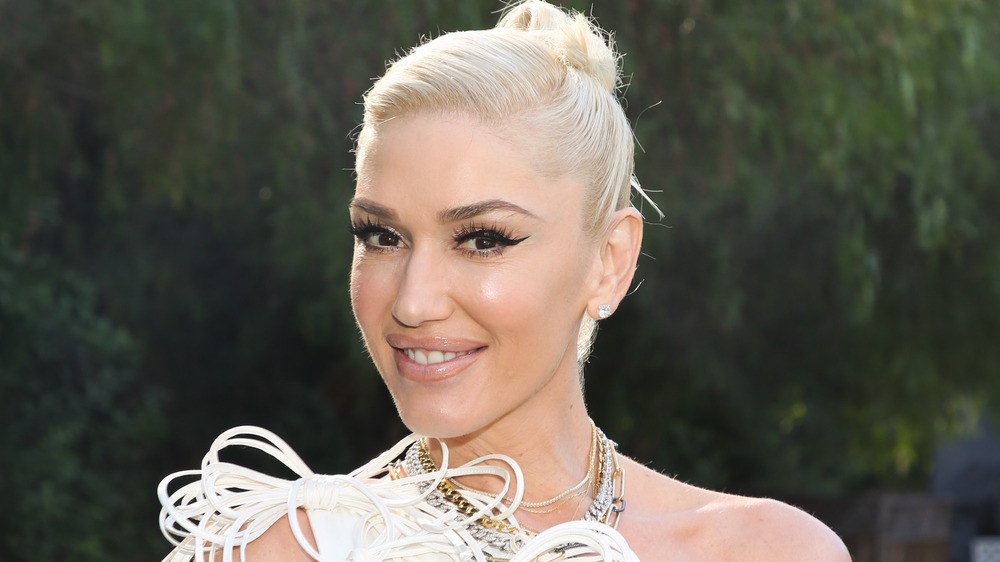 Paul Archuleta/Getty Images
From dropping surprise duets and performing live together to sharing little tidbits about their sweet relationship, Gwen Stefani and Blake Shelton are a power couple that just keeps giving. These days, they're on a roll sharing stories about their engagement, which they announced in October 2020 after five years of dating. "@blakeshelton yes please!" the "Hollaback Girl" singer wrote along with a photo of her and Shelton kissing, while holding her left hand up to show off her new bling. Shelton shared the same picture, writing,"Hey @gwenstefani thanks for saving my 2020 ... And the rest of my life .. I love you. I heard a YES!"
During an appearance on Late Night with Seth Meyers in December 2020, Shelton shared that he knows exactly who he wants to perform at his and Stefani's wedding. "I've kind of decided that, you know, I've been doing this a long time now and I've got a lot of favors out there. He may not like it, but Adam Levine's gonna have to get the band together and come and play our wedding," he stated. "I've already seen a music video where they crash people's weddings and he owes me a lot for just putting up with him over the years," the "God's Country" singer continued, seemingly referring to Maroon 5's "Sugar" music video.
Not long after Shelton's chat with Meyers, Stefani shared some insight regarding their marriage, as well. Namely, how she nearly spoiled the surprise engagement. 
Gwen Stefani wasn't up for a trip amid the coronavirus pandemic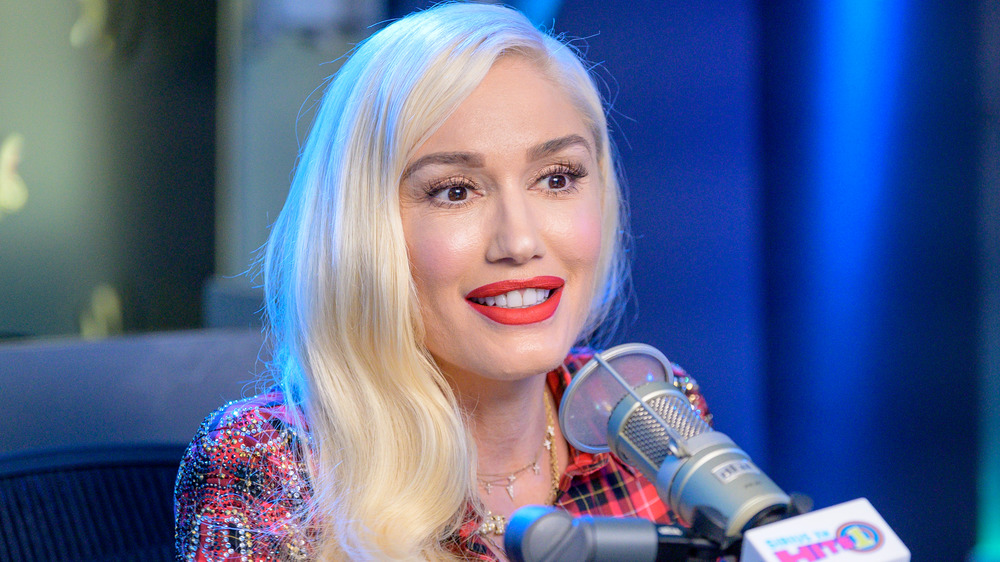 Roy Rochlin/Getty Images
During a Dec. 15, 2020, visit to The Kelly Clarkson Show, Gwen Stefani told Kelly Clarkson that her engagement to Blake Shelton almost didn't happen, and it was all her fault. The singer and former Voice coach told Clarkson that she and Shelton were planning a small family get together in Oklahoma, where Shelton has a ranch and where the couple is building a new home together. They were visiting their new build, but Stefani didn't know there was more to the trip. 
"I had no idea, obviously. In fact, I was trying to get out of going back to Oklahoma because it was getting too complicated with Covid and the family," she admitted. "I'm like, 'I think we should just cancel the trip.' It was one of those. Then we got it all together and we ended up going." It all worked out in the end, and Shelton surprised Stefani by asking her to light the fireplace. When she went to retrieve the fire starter, the ring was sitting there ready for her to take. "I was like, 'What? Are you serious?'" Stefani recalled to Clarkson. 
Post-engagement, Shelton also gushed about the special moment in various interviews.
Blake Shelton knew exactly how to propose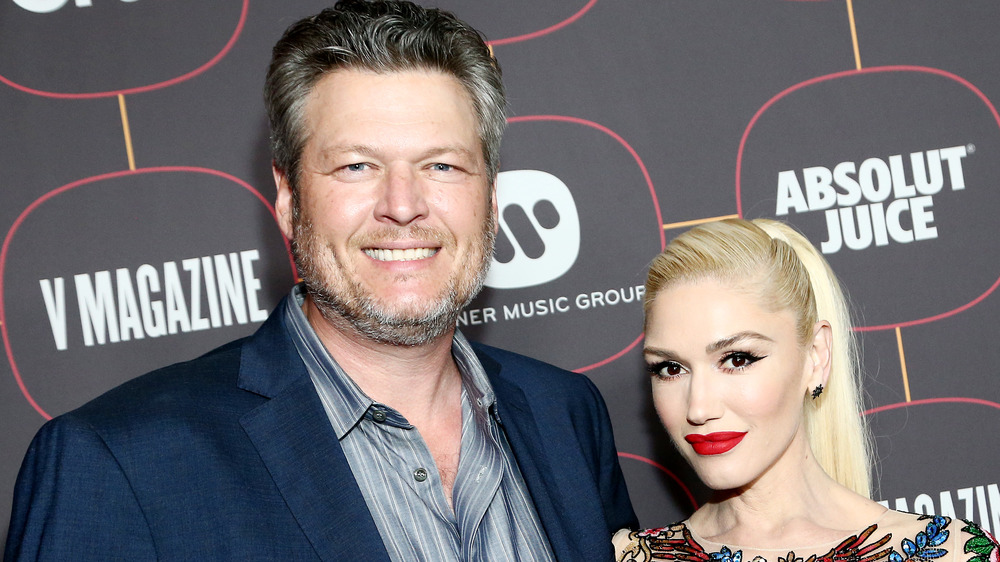 Tommaso Boddi/Getty Images
Gwen Stefani isn't the only one with loose lips about the engagement. In a Dec. 14, 2020, interview with country radio host Bobby Bones, Blake Shelton explained his plan leading up to popping the question."The only thing that I had planned, Bobby, was that I knew I wanted to do it in Oklahoma while all her kids were there [and our siblings]," he said. "I didn't want to take her away or do something private away from the kids. I felt like it was important for the kids to be a part of that moment, and so that's what I did. I had the ring for a couple weeks, maybe two and a half weeks." The only other person who knew about the upcoming engagement was Stefani's dad, because Shelton sought permission from him while celebrating Stefani's 51st birthday.
Stefani and Shelton are clearly elated to begin this new chapter together, but they might not be walking down the aisle any time soon because they hope to have a wedding when the coronavirus pandemic ends. "My parents wouldn't come to Thanksgiving because they're so scared, so really would rather it not be a COVID situation," Stefani said during an On Air with Ryan Seacrest interview in December 2020. "Like, I would rather not have masks and that kind of thing. Even when you cut it down to just family, it's too many people for COVID, so we're sort of going to see what happens in the next few months."