How Larsa Pippen Really Feels About Kim Kardashian's Marriage Trouble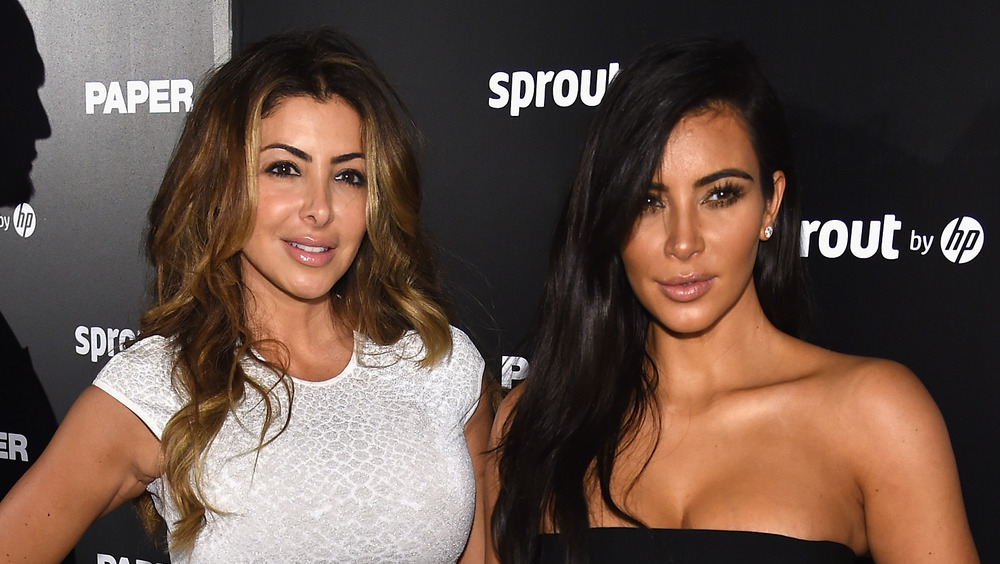 Dimitrios Kambouris/Getty Images
Remember when Kim Kardashian posed for Paper magazine and "broke the internet"? The series of attention-grabbing photos — featuring a champagne bottle spraying up and filling a glass that's somehow balanced on Kardashian's butt, and another shot of that same rear-end in full view — sparked plenty of conversation in the year 2014. Well, in 2021, the reality star is now sending the internet into overdrive for a different reason. There's rampant speculation that Kardashian and Kanye West are calling it quits.
The pop-culture power couple's marriage has been under the microscope for a while now, but the pair may have finally hit their breaking point, if reports from celebrity gossip outlets like Page Six and TMZ are to be believed. Page Six reported in early January 2021 that "divorce is imminent" and Kardashian already hired divorce lawyer, Laura Wasser. Meanwhile, TMZ acknowledged the marriage is on the rocks and stated, "As for the likelihood of divorce ... we're told don't bet against it."
There are even rumors swirling involving each half of the famous pair already moving on (Kardashian and Van Jones? West and YouTube makeup artist Jeffree Star?), though nothing has been confirmed in the least bit. But while Twitter and TikTok fans are stirring up memes and theories galore, there's one person in particular who actually feels rather indifferent. As it turns out, that individual is a former close pal of Kardashian herself: Larsa Pippen.
Keep reading to find out Pippen's point of view on all the Kardashian and West split rumors.
Larsa Pippen is trying to stay 'in her own lane' in 2021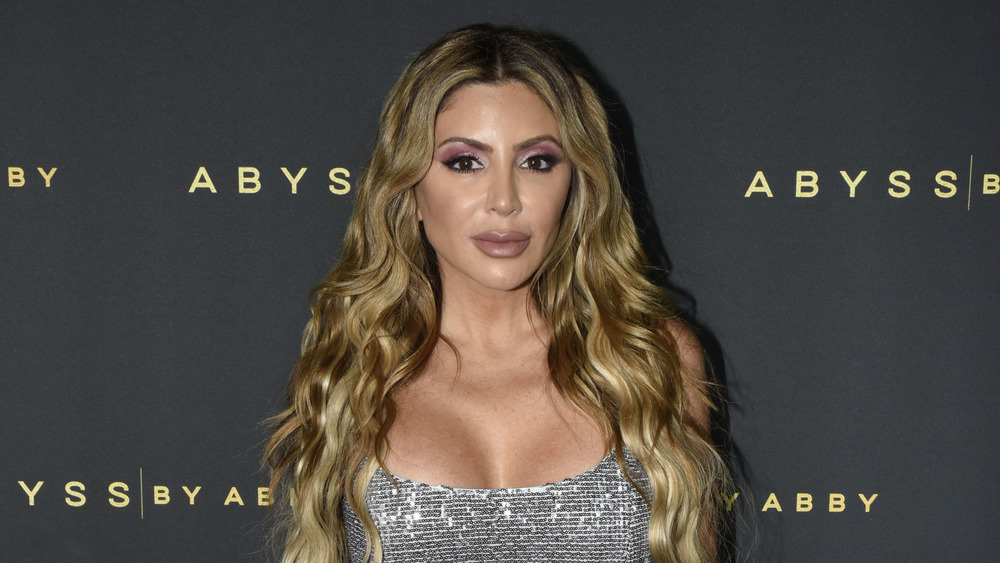 Vivien Killilea/Getty Images
As Ariana Grande famously sang, "Thank u, next." That's the same vibe that Larsa Pippen's reaction to Kim Kardashian's supposed marital struggles gives off. According to an interview an insider did with Hollywood Life in January 2021, Pippen could not care less about the Kimye commotion. The source claimed, "Larsa plans on staying in her own lane and staying out of other people's drama in 2021. She's been too busy working on her Larsa Marie jewelry line, spending time with friends and family, and she isn't focused on other people's lives."
The same inside source added, "Kim and Kanye's relationship has nothing to [do] with her and she's making a point to mind her own business." While, on one hand, it's nice Pippen isn't stirring the pot, it's a decidedly different tune than the one she was singing just a few months ago. In an interview with Hollywood Raw in November 2020, Pippen claimed Kardashian and her "whole family" had been "literally brainwashed" by the rapper, per Page Six. Still, Hollywood Life's source acknowledged that despite Pippen clearing the air on the podcast, "That's the last she plans on discussing anything related to their family anytime soon. She's moved on and is living her best life."
If Pippen's diplomatic reaction leaves more drama to be desired, feel free to fall down the rabbit hole of theories about why Kardashian and Pippen stopped being friends in the first place... Fascinating stuff!