Joe Biden's Daughter Confirms A Big Melania Trump Rumor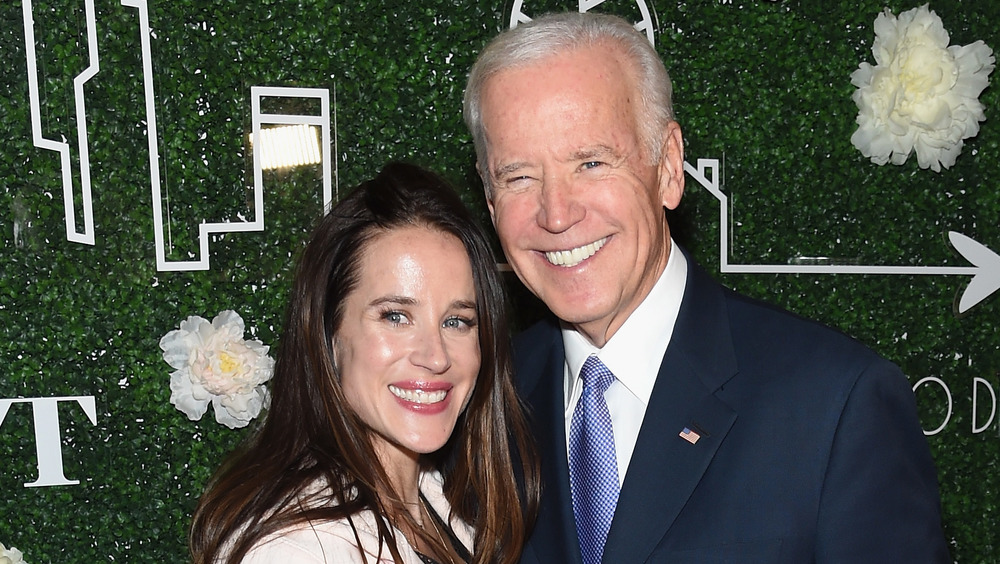 Jamie Mccarthy/Getty Images
The 2020 presidential election has been an endless stream of drama. First, the election itself was bitter, with Donald Trump and Joe Biden throwing insults back and forth like they were playing catch, with Donald Trump calling Biden "Sleepy Joe" and Biden calling Trump racist.
Then, Trump caused a stir when he prematurely declared himself winner of the election on Twitter just hours into the votes being counted, per CNBC. At one point, he also demanded that votes stop being tallied because he believed many were fraudulent. In fact, Trump did not concede his loss in the election until after rioters stormed the Capitol Building in protest of Congress finalizing the electoral college votes on Jan. 6, 2021. The president was impeached for a second time during his presidency, this time for inciting the violence through his remarks leading up to the insurrection.
The reaction to the outcome of the election has been unprecedented. Therefore, many traditions have been halted. Now, another one is officially being left in the dust — and it was confirmed by Joe Biden's daughter.
Melania Trump will be breaking this White House tradition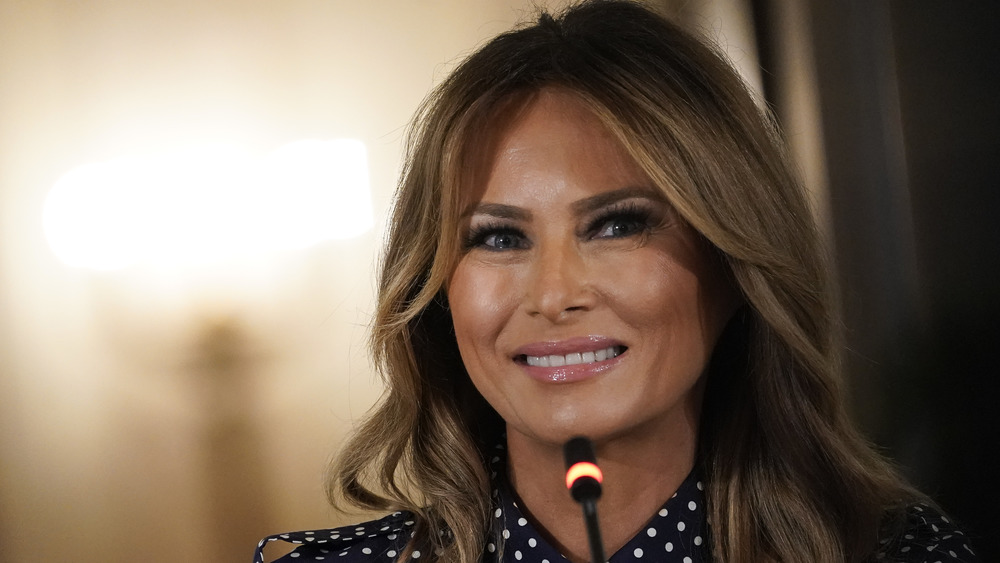 Drew Angerer/Getty Images
Melania Trump, while less vocal than her husband, also does not seem welcoming to a new family entering the White House. In fact, she has not scheduled the traditional formal meeting with incoming first lady Dr. Jill Biden.
After a new president is elected, it is protocol for the outgoing first lady to invite the incoming first lady over for a chat. According to CNN, this meeting is supposed to brief the incoming first lady on "the workings of the White House as a home for a family." Of course, it's not always a happy time for opposing first wives. For instance, CNN noted that there was "well-known frostiness" between Rosalynn Carter and Nancy Reagan during their transition.
As time passed and no meeting was set between Trump or Biden, people continued to question if the tradition would be broken. In her first-ever televised interview on Jan. 19, 2021, Ashley Biden confirmed to Today that there would in fact be no formal meeting between her mother and Trump. "I don't think they're doing the traditional protocol, which is unfortunate," she said. "But I think we're all okay with it."
The refusal to officially concede by the president and the absence of a meeting between the outgoing and incoming first ladies aren't the only traditions being broken during this transition of power, though. Keep reading to learn what else Donald Trump is skipping.
Donald Trump will not be doing this final thing as president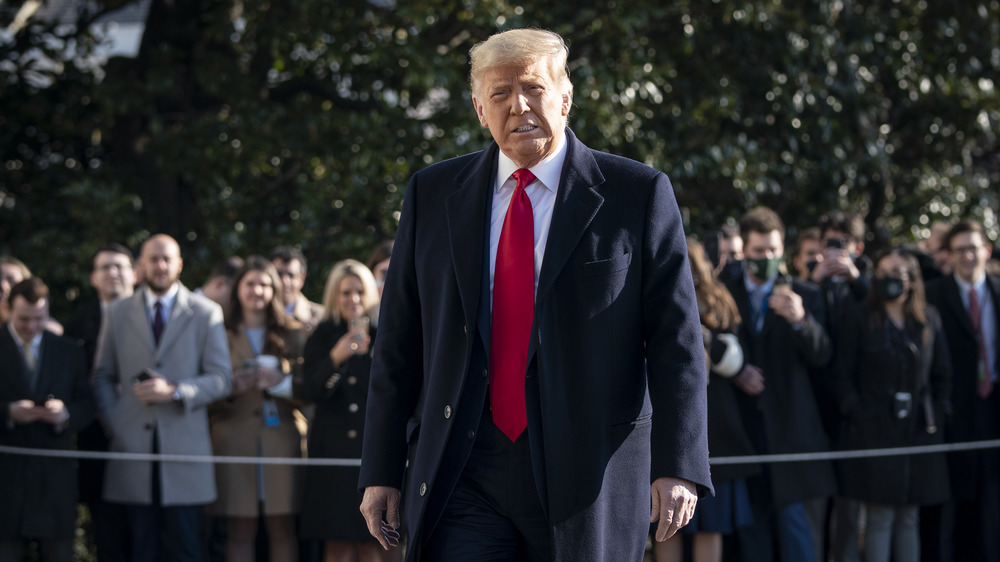 Drew Angerer/Getty Images
Just like there is no technical "rule" for an outgoing first lady to invite the incoming to the White House for a chat, there is also no law set that the outgoing president has to attend the incoming president's inauguration, per Time. Unsurprisingly, then, Trump will not be attending Joe Biden's inauguration on Jan. 20, 2021. He announced his decision via his now-deleted Twitter account on Jan. 8, 2021. "To all of those who have asked, I will not be going to the Inauguration on January 20th," he said, per NBC News.
However, this is not the first time an outgoing president has not attended an inauguration, per CNN. The last president who refused to attend his successor's ceremony was Andrew Johnson when Ulysses S. Grant was going to be sworn in. Before that, John Adams did not attend Thomas Jefferson's inauguration and John Quincy Adams was not stay present for Andrew Jackson's inauguration, per The White House Historical Association.
However, fueling growing speculation that he is not on good terms with Trump, Vice President Mike Pence will attend Biden's ceremony, per NBC News. Biden is expected to have a massive security presence following the riot at the Capitol Building.