The Truth About Sharon Osbourne And Sheryl Underwood's Relationship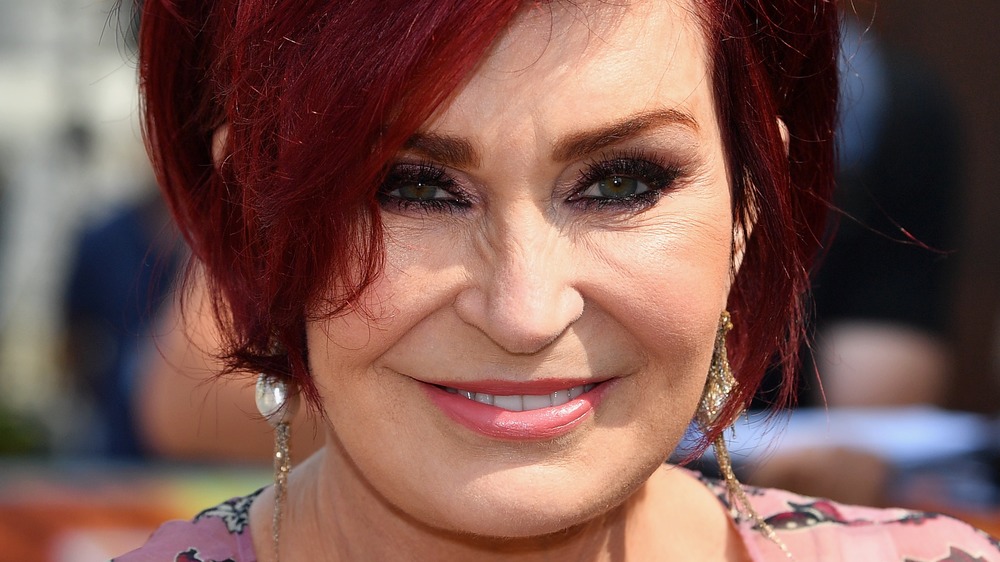 Anthony Devlin/Getty Images
Sharon Osbourne and Sheryl Underwood have enjoyed a close working relationship ever since Underwood joined The Talk as a co-host for Season 2 back in 2011, hot on the heels of Leah Remini and Holly Robinson Peete's controversial departures. Osbourne and Underwood have always appeared to get on well on-screen, tackling hot topics together alongside a revolving door of fellow co-hosts, including Sara Gilbert, Julie Chen, and Aisha Tyler.
However, their bond seems to have broken in a big way in March 2021 when the friends got into a very heated exchange on-air. They fell out in a big way over Piers Morgan's comments about Meghan Markle in the wake of her and Prince Harry's tell-all interview with Oprah Winfrey, as Morgan claimed he didn't believe Meghan's bombshell claims. Osbourne publicly supported her friend Morgan on social media after he quit Good Morning Britain following intense backlash, after which Underwood questioned her decision on the March 10, 2021 episode of The Talk, as the topic of racism came up in a tense — and at times emotional — interaction. The show announced its extended hiatus after the episode aired.
But where do Osbourne and Underwood stand in the wake of their highly publicized conversation? Keep reading to find out.
Sharon Osbourne was reportedly 'pissed' at Sheryl Underwood
Noel Vasquez/Getty Images
Sharon Osbourne and Sheryl Underwood's relationship has been on rocky ground in the wake of their public falling out. According to a source who spoke to Page Six, the longtime The Talk host "is pissed at [Underwood] because she feels like she helped sow a seed that she's racist, and [Osbourne]'s unable to rationalize that that's not what happened." They added that Osbourne reached out to her co-star in the wake of the drama and reportedly send her "a very detailed, emotional and heartfelt apology" in a text, but Underwood did not respond.
Osbourne confirmed she had reached out to Underwood in a March 16, 2021 interview with Entertainment Tonight, where she said she owned up to what happened, but had not heard back. 
"I said what I said. I got too personal with Sheryl. I should've never said stop her tears. She was hurting as I was hurting," Osbourne said, adding, "I love Sheryl, I've apologized to Sheryl, she's not gotten back and I can understand. Sheryl needs her time." Osbourne also shared that she plans to continue apologizing to Underwood for what happened between them, even if she decides not to return to The Talk following its hiatus, as she shared that she was unsure if she would be back on the panel. "I have nothing but respect and so much affection for Sheryl. I don't want to hurt her," Osbourne said.
Sheryl Underwood said she was a 'good friend' to Sharon Osbourne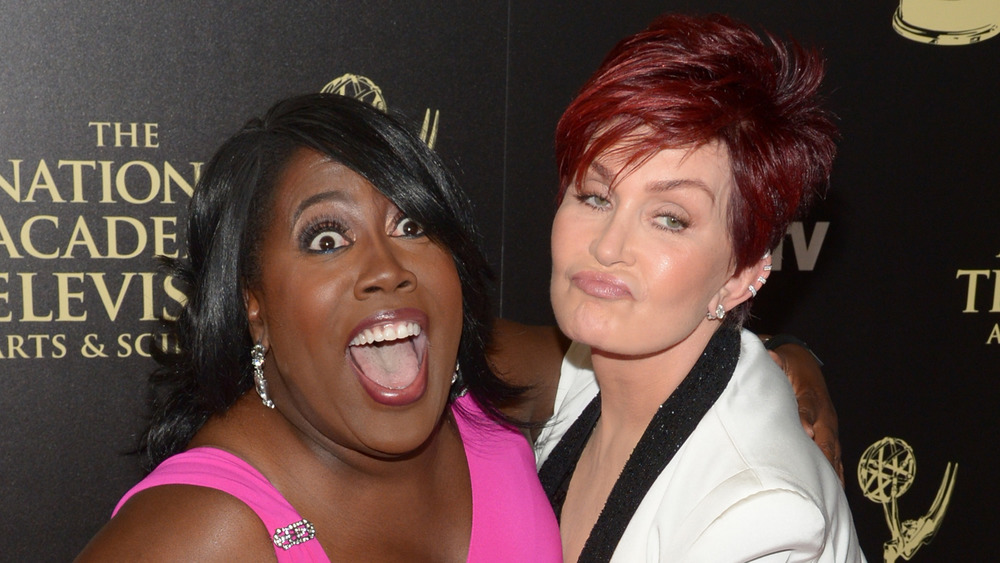 Jason Kempin/Getty Images
Sheryl Underwood has also addressed the situation, maintaining that she remained a "good friend" to Sharon Osbourne amid the controversy. Speaking on the March 13, 2021 episode of her podcast, The World According to Sheryl, Underwood said, "I didn't do anything to anybody. And I was a good friend, no matter what came toward me, I was a good friend." Underwood added, "The vibe for me was, this was already forgiven and over as soon as it was said. As soon as the yelling and the screaming happened, it was already forgiven and over. I don't know what's in Sharon's heart, I don't know what she's feeling. The only feelings I can control are my own."
In an interview with Variety published the same day as Underwood's podcast, Osbourne blamed the network and said she "was totally blindsided by the whole situation." She alleged that showrunners asked her if she would speak about Morgan around eight minutes before the show began and she said yes, though she didn't realize how big the topic would become. "I say my piece and Sheryl turns around straight-faced, looks at me and is reading from a card with questions," Osbourne recalled. "I was just so hurt, caught off guard and stunned by what I was being asked and not prepared. I was honestly in shock. I felt like I was in front of a firing squad." Let's hope these two can work things out.