The Real Reason Teen Mom Fans Aren't Happy With Ryan's Family
The following article includes mentions of drug abuse.
It's no secret that Ryan Edwards has been somewhat of a controversial person during his stints on 16 and Pregnant and Teen Mom OG. The reality star has faced several hardships in his life, primarily due to problems with substance abuse. In 2017, he entered a rehab facility just one week after tying the knot with his wife, Mackenzie Standifer (the couple shares two children together as of March 2021, plus children from previous relationships). In 2018, authorities arrested Ryan for possession of heroin. (He was also arrested a separate time for violating probation that stemmed from a previous heroin charge.) He was arrested again the following year after he allegedly failed to pay a $36 bar tab in December 2018. Police arrested him for alleged theft services in the amount of under $1,000. The drama continued in February 2021, when someone sued Ryan for causing a car accident after allegedly driving recklessly in 2018. 
His legal troubles have played out on the show, and most of the time, his family comes to his defense. Much of the storyline between himself, his family, and Maci Bookout McKinney center around Maci and Ryan's son, Bentley Edwards. As of 2021, Bentley has been seeing a therapist for his strained relationship with his father, and he's chosen not to see Ryan very frequently. Ryan's family, including parents Jen and Larry Edwards, have been vocal about not liking the fact that Ryan doesn't see Bentley much. Keep scrolling to find out why some fans are taking issue with their reaction.
Fans want Ryan Edwards' family to see the bigger picture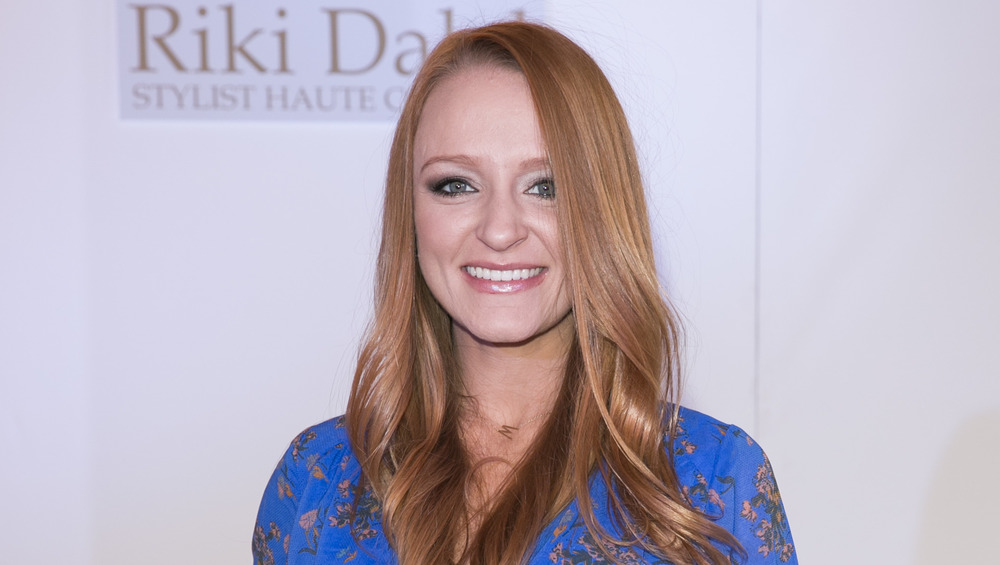 John Phillips/Getty Images
In a March 2021 episode of Teen Mom OG, the subject of Bentley Edwards' birthday bash was a hot topic (per Monsters & Critics). When asked by his mom, Maci Bookout McKinney, what he wanted to do for his birthday, Bentley shared that he simply wanted to have a few friends come over, making no mention of inviting dad Ryan Edwards. Jen Edwards later expressed her frustration that Maci had not reached out to her with a plan, stating that she didn't understand why they couldn't celebrate with Bentley. At the time, Ryan echoed Jen's sentiments, sharing that he doesn't understand why Maci has been "keeping" Bentley from him (when in fact, it's Bentley who doesn't want to see his dad). 
Naturally, Twitter had a field day expressing their anger at Ryan's family for not seeing what viewers do. "Bentley has been calling the shots on his relationship with Ryan and his family for the past few seasons, have Jen and Larry really not been watching the same show we are all watching?" one fan tweeted. "It really kills me that Jen and Larry enable Ryan like he's being this excellent dad no he's been a horrible dad a absent one Taylor [Maci's husband] is Bentleys dad Ryan is the problem geez," another fan tweeted. "I feel bad for Bentley just know it's not your fault." No matter the show's drama, one thing is for sure — we're always #TeamBentley.
If you or someone you know is struggling with substance abuse and mental health, please contact SAMHSA's 24-hour National Helpline at 1-800-662-HELP (4357).