The Truth About Gia Giudice's Connection To Will Smith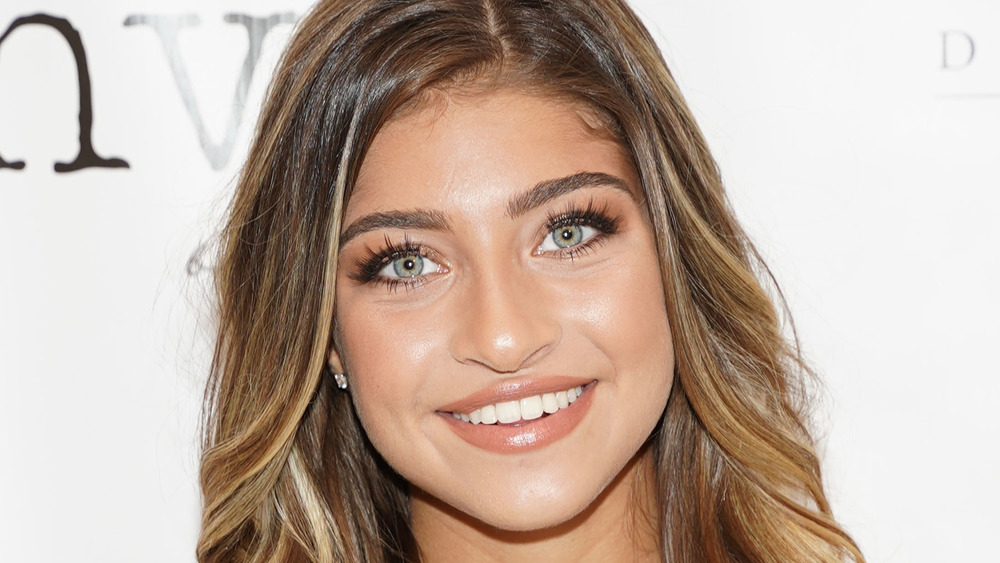 Manny Carabel/Getty Images
Will Smith used Gia Giudice's song in a TikTok video
Frazer Harrison/Getty Images
A decade after Gia Giudice debuted her "sad song" on Season 3 of The Real Housewives of New Jersey, Will Smith danced to the track in a viral TikTok video. 
Smith, dressed as a leprechaun complete with an oversized floppy hat, boogies to Gia's ballad. "Remembering the time I thought it would be a good idea to make a St. Patrick's Day video alone in a hotel room," Smith starts, before transforming into his holiday-themed alter ego. "I'm a triple threat: I'm an actor, rapper, and whatever this is," he joked in an Instagram caption. 
Gia's song was penned in response to her mother Teresa Giudice fighting with her uncle Joe Gorga. "Waking up in the morning / thinking about so many things. / I just wish things would get better," the song starts. "I'm trying to get rid of them / but nothing seems to stay the same. / Woke up in the morning / doing my hair and makeup / getting my clothes on / walking to school / thinking about what's going to happen next." 
RHONJ fans have previously used Gia's track on TikTok, leading Gia to joke on Instagram that it will "haunt" her forever. Yet Gia only has love for Smith's rendition. "I thought it was really cool that he did that," Gia told E!. "Maybe I'll do one of his songs in return." Count us in as Will and Gia TikTok stans!