What To Expect From Piers Morgan's Interview With Tucker Carlson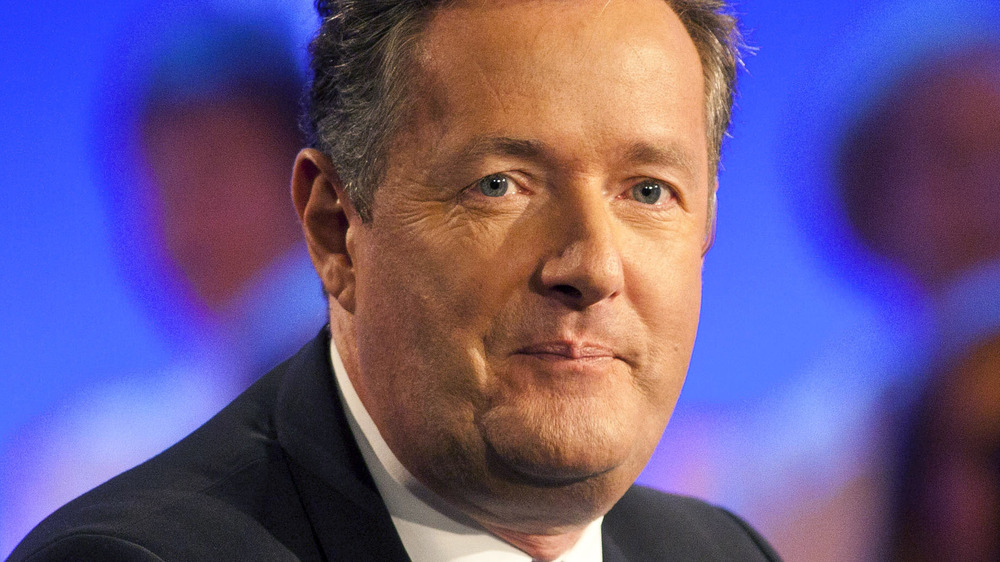 Ramin Talaie/Getty Images
Following Piers Morgan's fallout on Good Morning Britain, he's taking his story to the United States for an April 5, 2021, interview with Fox New's Tucker Carlson on his show Fox Nation. 
This marks the Brit's first on-camera appearance after he stormed off the set of GMB, amid his controversial remarks about Meghan Markle's interview with Oprah Winfrey on March 8, 2021. Following her tell-all, alleging she faced racism and had suicidal thoughts as a high ranking royal, Morgan told his viewers, "I don't believe what Meghan Markle is saying generally in this interview," leaving many to accuse him of being racist and insensitive to those suffering from mental health issues. After being pressed about his comments, he walked off the show while cameras were still rolling. On March 9, the show released a statement reading, "Following discussions with ITV, Piers Morgan has decided now is the time to leave Good Morning Britain. ITV has accepted this decision and has nothing further to add."
Since his exit, he's been very vocal on social media as he trolls his haters. On April 1, 2021, He took to Twitter asking his followers to buy the paperback of his book Wake Up, which he described as, "a clarion call for of a defense of freedom of speech and the right to have an opinion and an end to this ridiculous cancel culture that is currently wrecking our society." Keep scrolling to see what's in store for his first on-air interview since his scandal.
Piers Morgan plans to speak his truth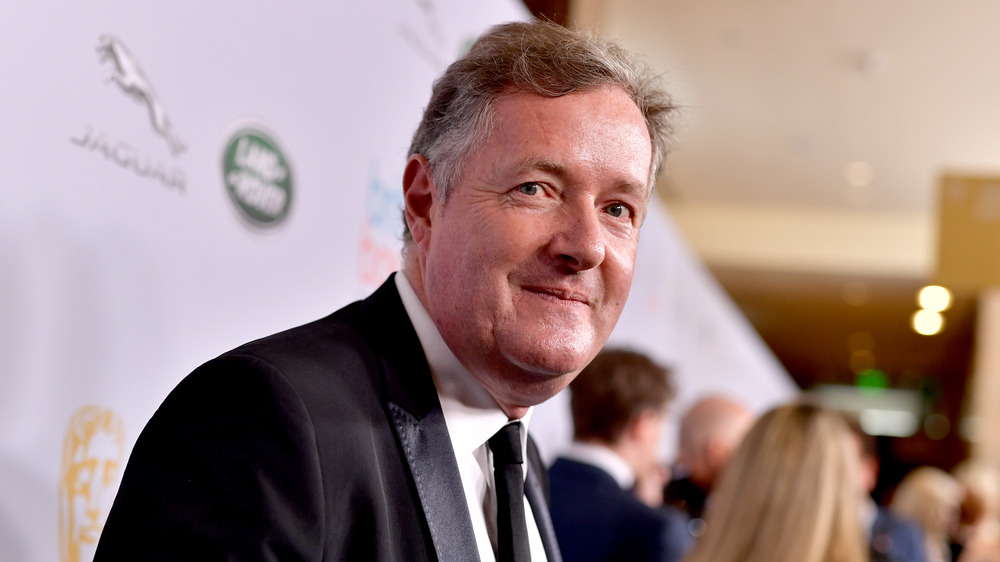 Emma Mcintyre/bafta La/Getty Images
Since Piers Morgan has stuck to his guns following his remarks about Meghan Markle, he has not held back on social media. "Those of you that know me well enough know that, despite my many faults, I'm always willing to stand my ground for the things that I think matter most," he wrote in a lengthy Instagram caption on March 12, 2021. "And now I've lost my job at Good Morning Britain because I chose not to apologize for disbelieving Meghan Markle's claims in her interview with Oprah Winfrey."
But while many have dismissed his claims as racist, it looks like Fox News is giving him a platform to share his perspective. "How is it that the most privileged in our society gets to pose as the most oppressed?" Fox host Tucker Carlson told Page Six about the theme of the upcoming interview. "Piers Morgan dared to ask that question, and they hurt him for it."
However, it looks like Morgan is continuing to troll his haters ahead of his interview. "UPDATE: On Monday, I will give my first interview since leaving Good Morning Britain to @TuckerCarlson on his new @foxnationshow, with highlights that evening on his @FoxNews show. Was I silent, or was I silenced? (Rolling on the floor laughing emoji)," he tweeted on April 2, 2021, poking fun at Markle's remarks in her shocking interview. There is no telling what Morgan might do in his first on-air appearance since his Good Morning Britain controversy.