90 Day Fiance: Avery Warner's New Look Is Turning Heads
90 Day Fiancé stars love to change up their looks. Whether it's after a breakup or to kick off a new influencer career, the TLC alums keep fans on their toes with her hairstyles, physiques, and even faces. 
While some 90 Day couples are unrecognizable in throwback photos (we're looking at you, Debbie Johnson and Jenny Slatten!), others let reality TV cameras capture their shifting styles. Jorge Nava debuted his 125-pound weight loss after serving a jail sentence, and Happily Ever After? star Angela Deem underwent fat reduction surgery. The Single Life fan favorite Brittany Banks took to Instagram to show off her new breasts, and Larissa Dos Santos Lima took it one step further and let TLC film her going under the knife for extensive plastic surgery. 
Of course, other stars opt to stay mum about procedures. Paola Mayfield maintained that she has never touched her face with fillers or Botox, and Darcey Silva keeps fans guessing as to which look she'll debut next. Even Deavan Clegg looks totally different on social media! Now, add Avery Warner into the list of plastic surgery speculation. The Before the 90 Days alum wowed followers with a shocking new look on Instagram in April 2021. Keep scrolling to find out why her photos are turning heads! 
Avery Warner looked visibly different in an Easter family photo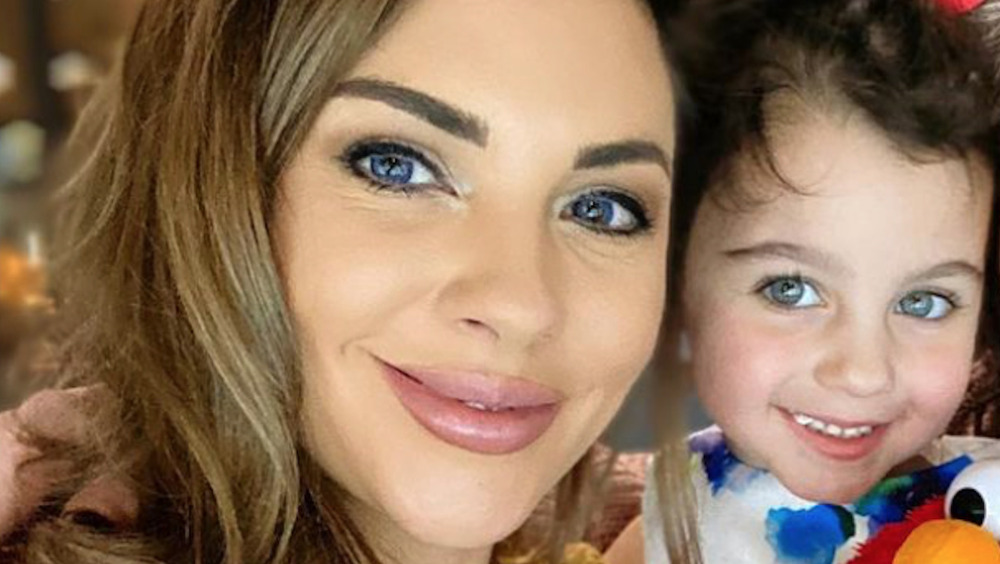 Seattle-based cannabis chef Avery Warner didn't find lasting love with problematic Aussie beau Ash Naeck, but she sure had her fair share of suitors after her season aired. The mother of two turned down a date with costar Tom Brooks before launching a successful OnlyFans account. Yet it was an Instagram photo that now has fans looking twice. Avery shared a family pic with her mother and daughter for Easter 2021, and she was almost unrecognizable. 
Reddit fans were quick to comment on Avery's new appearance. In a thread titled "Avery has a new face!," followers speculated that she received lip fillers. She also was sporting blue contacts in the April 2021 photo. "I would never have known it was her," one Redditor wrote. "She was already so beautiful." 
"I'm hoping these are just weird pictures and that she doesn't actually look this unrecognizable," another fan commented, pointing out that her other Instagram photos all look similar to her onscreen appearance. Avery has stayed mum about any plastic surgery, and a social media post just three days prior to her pics in question showed Avery as usual, albeit with a fuller pout. Maybe don't count Avery amongst the 90 Day transformations just yet!