The Truth About Where Shanna Moakler And Her Kids Stand Today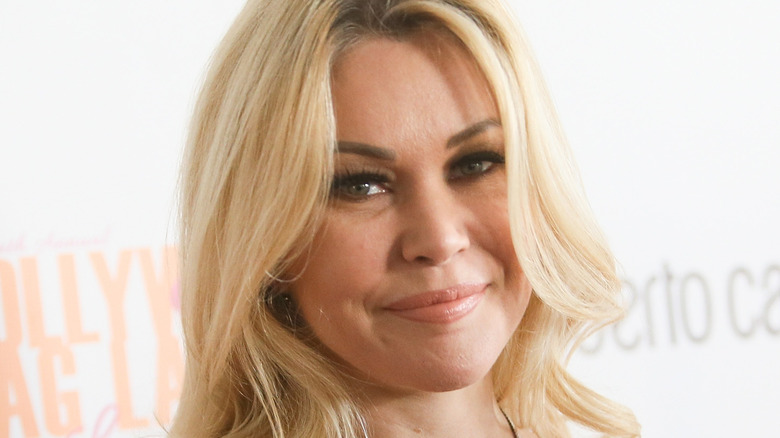 David Livingston/Getty Images
Former Playboy model Shanna Moakler has been publicly at odds with her children following her ex-husband Travis Barker's relationship with Kourtney Kardashian. The exes, who were married from 2004 to 2008, shared two kids together, son Landon and daughter Alabama. Plus, she's mother to daughter Atiana from her relationship with Oscar De La Hoya. However, Atiana still appears to be very close with her former stepdad. Despite already being a blended family, it seems like adding the Poosh founder to the mix put a strain on their bond.
"My family's broken because of this family and now my kids and I are alienated from each other because of another sister in the family," Moakler told TMZ in May, referring to her previous accusation that Kim Kardashian allegedly had an affair with Barker. The Skims designer denied the claim, while Moakler's kids took to social media to speak their truth despite their mom's shade.
"Everybody thinks my mother is amazing," Alabama wrote via Instagram in May, per Life & Style. "My mom has never completely been in my life. Can you guys stop painting her out to be an amazing mom? Did your moms ask to see you on Mother's Day [because] mine didn't? I'm done keeping it a secret, reality shows." Her son Landon later echoed his sister's claims on TikTok. Moakler refuted her kids' words to several outlets, revealing they have yet to make amends. Keep scrolling for more details.
Shanna Moakler's relationship with her kids is still strained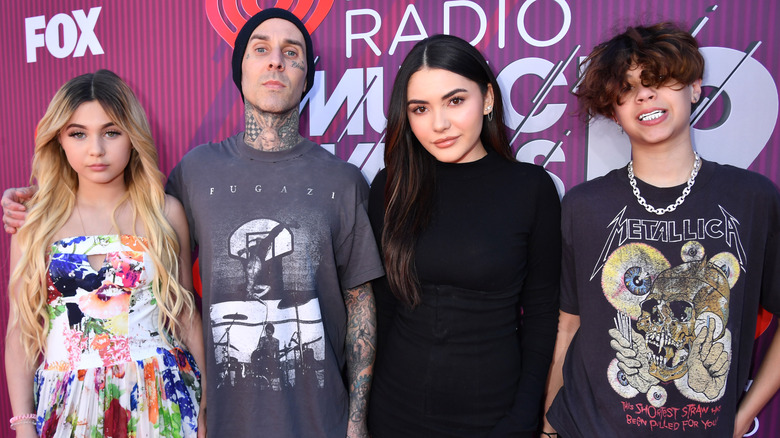 Jeff Kravitz/Getty Images
After all that has transpired between Shanna Moakler and her kids in recent weeks, she revealed things are still rocky between them. "Sadly right now at this moment, there's still some distance," she told Page Six. "I'm just trying to give everybody some space so we can heal and come back together again."
However, Moakler said she's unsure if her family can make amends with Kourtney Kardashian who has been on Travis Barker's hip ever since their first PDA-filled romance in February. "I don't know. Right now I'm really just trying to let [my kids] all know that I'm here for them and I love them and I'm their mom and I'll always want to be in their lives," she expressed. "All I can do is just sort of give it some time so we all can heal, but I don't really know what's going to happen in the future."
She continued to share that the turmoil has "been very difficult and emotional and sad" for her, however, she said she hopes they can get past this drama."I want them all to have a great relationship. I don't have animosity toward them. I'm not jealous of them," Moakler said of Kardashian and Barker. "I wish them really truly nothing but the best. I just don't want them interfering with my children and I's relationships." Only time will tell whether their blended family will reunite.