Here's How Much Lara Trump Is Really Worth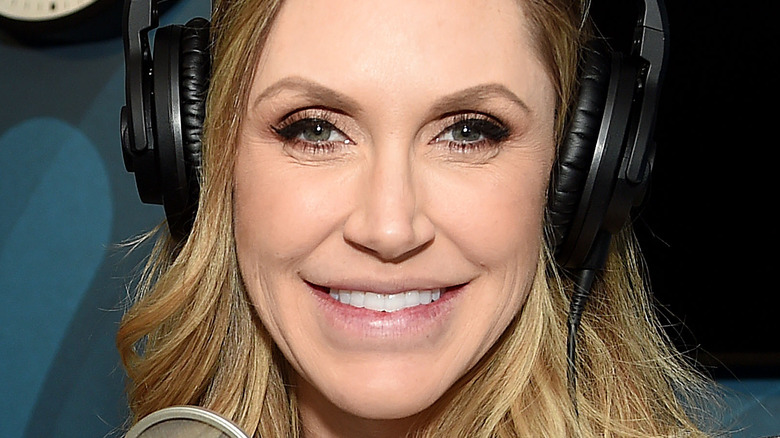 Jamie Mccarthy/Getty Images
Although Lara Trump was considering a 2022 Senate run, it doesn't look like the North Carolina native was in it for the money. Despite months of speculation, Donald Trump's daughter-in-law confirmed she won't be running in the next election during North Carolina's Republican Convention on June 5.
"I am saying no for now, not no forever," she said of her political aspirations, per Fox News, adding that motherhood was her first priority. "Because of my kids, very young Carolina and Luke, it is going to be very hard to enter this senate race right now," she said, explaining she would want to give her campaign her full attention, and at this point in her life, her focus would be divided. "At the right time, I would absolutely love to come back and consider running for something here in my home state because I love it dearly," she shared.
However, it looks like Lara's livelihood wasn't riding on her election thanks to her previous work in support of her father-in-law. Keep scrolling to see Lara Trump's net worth.
Lara Trump is worth a nice fortune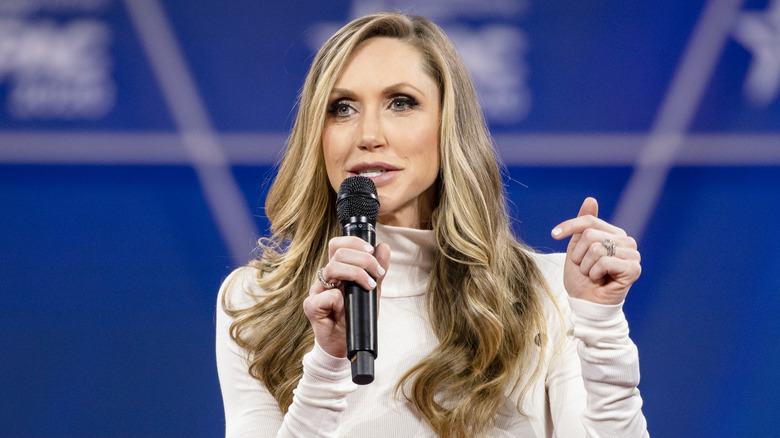 Samuel Corum/Getty Images
Prior to Lara Trump's affiliation with her in-laws, she graduated from North Carolina State University and the French Culinary Institute, per Town & Country. Plus, she made a name for herself as a story coordinator and producer for "Inside Edition." But Eric Trump's beloved began to bring in the big bucks when she started to spearhead various Trump projects, including leading Trump-Pence Women's Empowerment Tour in 2016 and working as host and producer of Trump Productions' "Real News Update."
However, perhaps her most lucrative deal in association with the former president was her gig as a senior consultant to Brad Parscale's Trump re-election campaign. According to HuffPost, she received a salary of $180,000 per year through Parscale's private company, including a reported monthly pay of $15,000. Donald Trump Jr.'s girlfriend, Kimberly Guilfoyle, reportedly also got the same deal.
With her previous endeavors and her current work for the Trumps, Lara is worth a whopping $10 million, per Celebrity Net Worth. And if that wasn't enough, her husband is reportedly worth $300 million. It looks like she and her family are set for life.