What Did Meghan Markle's Brother Just Warn Prince Harry About?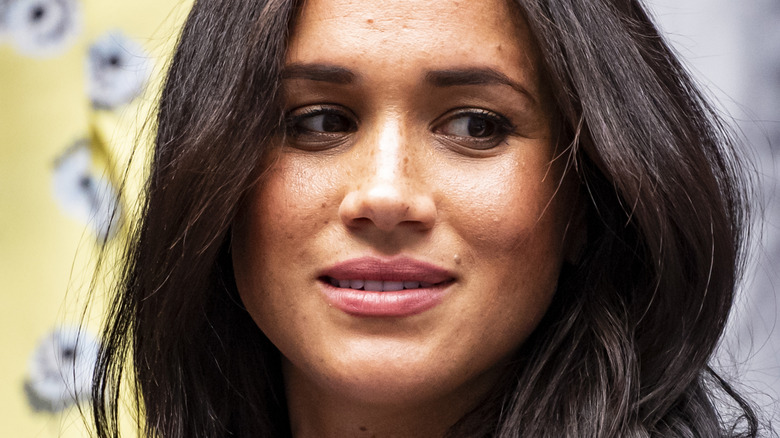 Tpn/Getty Images
It's no secret that Meghan Markle's relationship with multiple members of the Markle family is strained. The former "Suits" actor infamously cut off several family members since her romance with Prince Harry blossomed, in particular her dad, Thomas Markle, and half-sister, Samantha Markle, with neither exactly being quiet about their strained relationship with the star.
Now Meghan's half-brother, Thomas Markle Jr., is also getting in on the action, speaking out once again about his famous sister. Thomas Jr. hasn't shied away from putting the actor on blast before, even penning a letter to Harry ahead of their 2018 wedding day in which he suggested he call it off.
The lengthy letter, which was obtained by In Touch, saw Thomas Jr. tell Harry in part that it was "very clear that this is the biggest mistake in royal wedding history." He also told Queen Elizabeth II's grandson that Meghan was "obviously not the right woman for" him because he believed she was a "jaded, shallow, conceited woman that will make a joke of you and the royal family heritage." Yikes. Nothing like brotherly love, is there?
Thomas Jr. is now putting Meghan on blast again in a very public way — this time appearing on "Big Brother VIP Australia 2021" where he made some even more damning claims about Meghan and Harry's marriage.
Thomas Markle Jr. slammed Meghan Markle
Buckle up guys, because it looks like this one could get messy. An extended trailer for "Big Brother VIP Australia 2021" dropped in October and saw Thomas Markle Jr. make some bold claims about Meghan as he brought up her first marriage to producer Trevor Engelson.
Thomas claimed that his sister supposedly "walked all over" Engelson during their marriage and then "just dumped him." He went on to call Meghan "cold-blooded" and "stone-cold" and warned Harry through the TV screen (although we doubt he's actually watching) by telling his fellow housemates that he believes Prince William's brother is "on the chopping block next."
Thomas then continued to go in on his famous half-sister in the "Big Brother" diary room, proceeding to write an open letter to Meghan and Harry. But in typical reality TV trailer fashion, all we know is that Thomas tells the couple "the first thing I want to tell you is..." before the clip cuts off. Tease!
It seems like this is going to be one want to tune in for though, as not only will Thomas be discussing Meghan and Harry, but his housemates include Caitlyn Jenner, who's sure to drop some juicy details about America's royal family, the Kardashian-Jenner clan. Also set to cause some drama is the infamous former Donald Trump aide Omarosa, who we have a feeling will probably have a lot to say...
Now this is gonna be good!