How Prince William Is Collaborating With Apple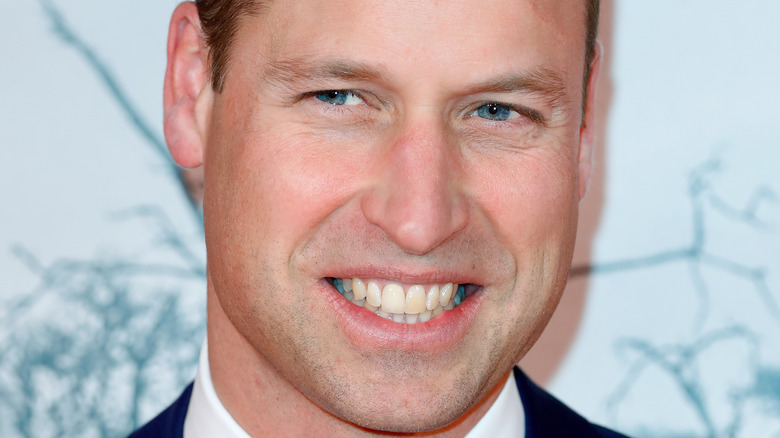 Max Mumby/indigo/Getty Images
Prince William has consistently made sure that he's an active voice for growth and change. His most recent accomplishment came with the Earthshot Prize, where innovative, world-changing ideas were awarded one million pounds. The awards will be given out for the next ten years. Thus, the future king of England is trying to ensure enough well-funded ideas by the time his children grow up, as he doesn't want them to face the same challenges as his generation.
Speaking on BBC's Newscast ahead of the first Earthshot events, the Duke of Cambridge also expressed concerns about rising "climate anxiety" and the need to shape a clean future. "We need some of the world's greatest brains and minds fixed on trying to repair this planet, not trying to find the next place to go and live," William noted. "I think that ultimately is what sold it for me — that really is quite crucial to be focusing on this [planet] rather than giving up and heading out into space to try and think of solutions for the future."
As it turns out, self-growth is as crucial to William as the environment, and this is what his recent partnership with Apple reveals. In a December 3 release, the Cupertino tech giant detailed William's collaboration with Apple for "Time to Walk," a 25-40 minute long "inspiring audio walking experience'" coming to Apple Watch users on Fitness+. Here's more on what Williams' collaboration with Apple means.
Prince William will be a guest on Apple Fitness+'s Time to Walk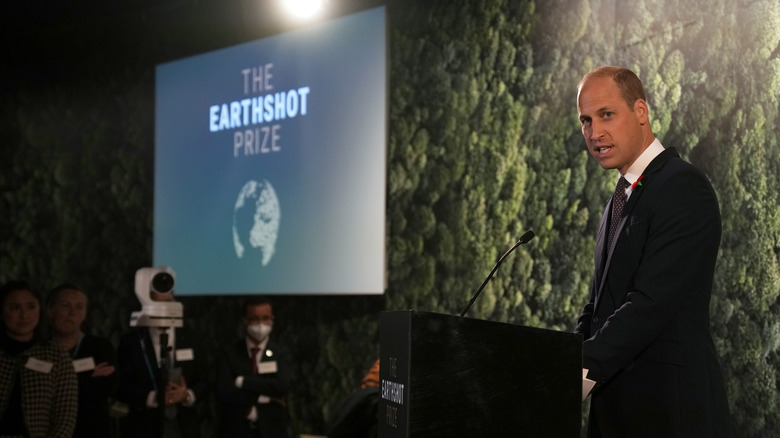 Pool/Getty Images
Apple Fitness+ describes "Time to Walk" as an audio program which invites users to "walk alongside some of the world's most influential and interesting people as they share stories, photos, and music." Episodes are recorded as guests take a walk outside or at locations that mean something special to them. The Duke of Cambridge sent out a series of tweets marking this collaboration.
"Walking has been a feature of my life during the good times and the bad, come rain or shine. For me, it provides an opportunity to clear my mind and gain some perspective. It's a key part of how I manage my mental health," Prince William tweeted on December 3, inviting his followers to join him on December 6 on Apple Fitness+, where he will be sharing stories and favorite songs with his listeners. William added, "It [walking] can be a very sociable exercise or a moment of complete calm and isolation." William also revealed that the partnership was "in the hope of inspiring a few other people to get active and take time for their own mental health."
William will mark the end of the second season of "Time to Walk" for Apple. Per Apple, some other guests featured during the show's two seasons include Dolly Parton, Naomi Campbell, and Jane Fonda, among others. The episode featuring Prince William will be available on December 6 via the Apple Fitness+ app and from Apple Music 1 on Apple Music.