The Huge Reason Fans Suspect That Nick Cannon Wants Mariah Carey Back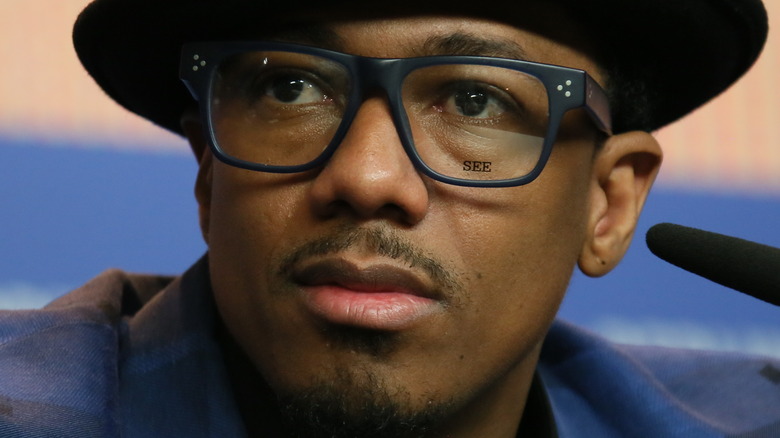 Denis Makarenko/Shutterstock
Nick Cannon has had a lot going on over the past few years. As fans know, Cannon started his self-titled talk show, where his fun personality comes to life on a daily basis. In December, Cannon surprised fans during an episode of his show when he revealed that his youngest child, baby Zen, had died. The talk show host told the audience that this was the first time he publicly shared the news. "This weekend, I made a valid effort to spend the most quality time I could spend with Zen ... We woke up on Sunday, and I was like 'I feel like I wanna go to the water, close to the ocean,'" he said, adding that he held his son for the last time but it was in such a beautiful setting.
The singer has quite the brood of kiddos, and he's expecting his eighth with Bre Tiesi. Cannon and his ex-wife Mariah Carey have two children together, twins Monroe and Moroccan, per Parade. He also has two kids with Brittany Bell and twins with Abby de la Rosa. Carey and Cannon were married in 2008 and split in 2014. He had a lot of emotions after the divorce, and it's been widely reported that Canon still very much cares for his ex-wife. On the heels of his musical comeback, Cannon is putting his heart out there and singing his guts out. 
Now, a new song confirms what we all kind of already knew.
Nick Cannon still has a lot of love for Mariah Carey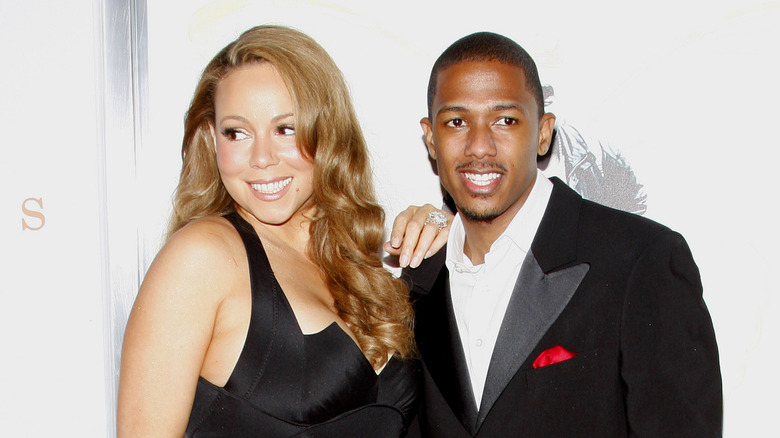 Tinseltown/Shutterstock
It doesn't take a rocket scientist to figure out that Nick Cannon still has Mariah Carey on the brain. The singer wrote a song that seems to be all about Carey, and we wonder what she must think of it. Cannon shared the song "Alone" on YouTube on Valentine's Day, dedicating it to anyone else who was alone on the holiday. According to ET Canada, the song samples Carey's 1990 track "Love Takes Time," and there are a lot of indicators that it's an ode to the songstress.
"I say I'm cool when I know I miss it / I'd trade it all for the case / If I could have you back / If I could go back to where we started at," one verse reads. Another line in the song alludes to Cannon's current lifestyle. "As much as I want you back / It's probably better where you at / 'Cause I'm still running the streets / I'm still all in the sheets / Having babies / Models and singers and actresses saying they pregnant by me," he sings. 
It seems like Carey still has respect for Cannon, too. In her 2020 book "The Meaning of Mariah Carey" (via People), Carey revealed that she and Cannon still have fun with their kids, and they work together to co-parent. "Honestly, I think Nick and I could have worked it out between the two of us ..." she wrote. Could Carey and Cannon be the next Bennifer? We'll have to wait and see.