Nick Cannon Makes Eye-Opening Admission About Whether His Children Were All Planned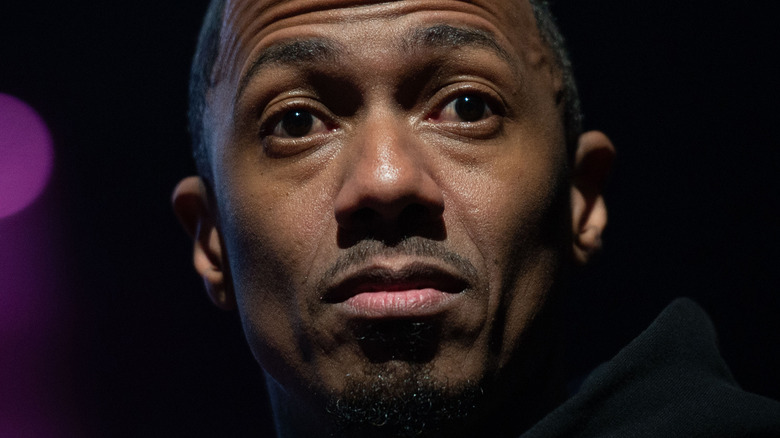 Shahar Azran/Getty Images
Nick Cannon has made quite the family for himself. As fans know, the singer has been through a lot in his personal and professional life. On the heels of his new self-titled talk show, Cannon also revealed that he would be stepping back into the music game and releasing an album. He shared that he poured his soul into his new music, and he pretty much lays it all on the line.
Cannon shared a preview of his track "Alone" on Valentine's Day, which appears to be written about ex-wife Mariah Carey and how he's still not over her. "As much as I want you back / It's probably better where you at / 'Cause I'm still running the streets / I'm still all in the sheets / Having babies / Models and singers and actresses saying they pregnant by me," one line read, per Entertainment Tonight Canada. Cannon and Carey wed in 2008 and remained together until 2014. They finalized their divorce two years after the split. During their time together, Carey and Cannon welcomed twins, Moroccan and Monroe.
After his split from Carey, the singer expanded his family. Cannon also has two kiddos with model Brittany Bell and another set of twins with Abbey De La Rosa. He also fathered a child with Alyssa Scott, but baby Zen died at 5 months old. In January, Cannon announced that he and Bre Tiesi were expecting. Cannon's lifestyle may seem unconventional for some, but he seems very happy and content.
Nick Cannon says his children were planned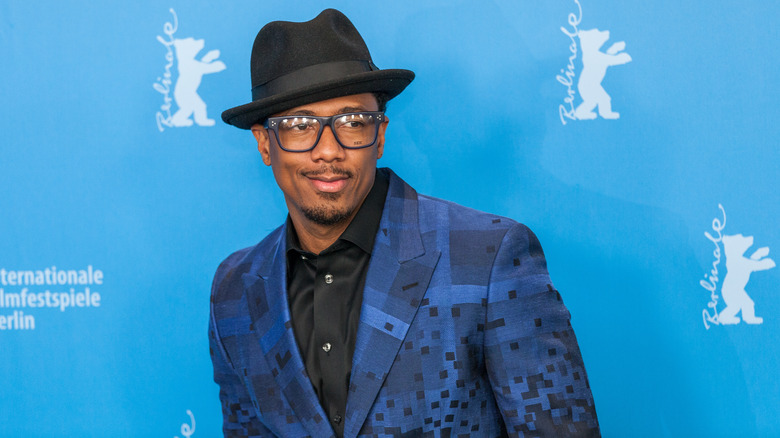 taniavolobueva/Shutterstock
As we have seen on his talk show, Nick Cannon is an open book. In February, the singer sat down with Dr. Laura Berman on her "The Language of Love" podcast and talked about everything from monogamy to unprotected sex — and he held nothing back when he spoke about his views. "I don't think monogamy is healthy. I feel like that gets into the space of selfishness and ownership," Cannon confessed, according to Newsweek.
Berman asked Cannon if all his children were planned, and he was quick to explain his unconventional lifestyle. "I'm going to take full responsibility. Any woman that I know that I have unprotected sex with, there's the potential to have a child," he confessed. "So I feel like if I have unprotected sex with anyone I know — because one, I value everything about me so much if I've gotten to that point where I say, 'I can take off this condom,' I'm gonna say, 'She could be the mother of my child.'" So yes, he says he has planned each child. Cannon also called himself a "germ freak," explaining that he doesn't have unprotected sex with everyone.
In early February, Cannon came under fire for "oversharing" when he announced that he was expecting his eighth child with Bre Tiesi, while mentioning his late son Zen during the announcement. Tiesi took to Instagram Stories to share that she was sad about how the news came out, and Cannon later issued an apology on his show.