Prince Harry And Meghan Markle Are Getting Honored In A Major Way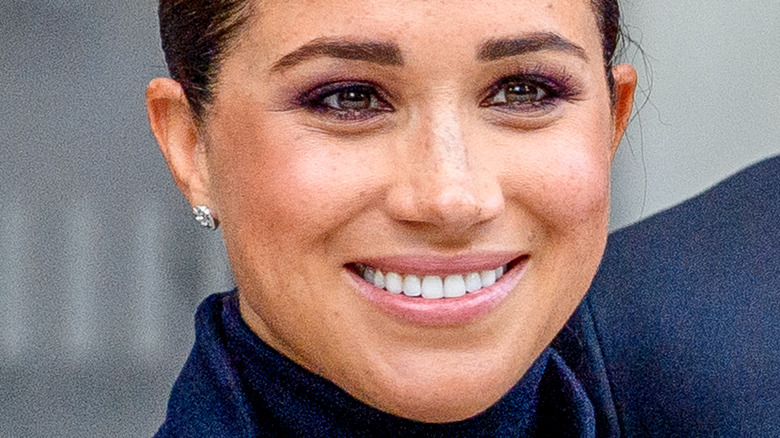 Roy Rochlin/Getty Images
Over the years, Prince Harry and Meghan Markle have become a controversial topic amongst the public, with some people absolutely loving them and others having conducted hate campaigns against them. Ever since Harry and Meghan's marriage back in 2018, the royal family was forever changed. Meghan was specifically targeted by the British population, which eventually led to the couple revoking their royal titles and duties as the Duke and Duchess of Sussex.
After they disassociated from the royal family, Harry and Meghan made the move to Los Angeles, California in 2020. Between taking care of their two young children, 2-year-old Archie and 8-month-old Lilibet, and running their multiple businesses, the couple has also been finding time to give back to charity. Harry and Meghan also co-founded the non-profit organization, Archewell, which includes the Archewell Foundation, Archewell Audio, and Archewell Productions.
Although Archewell has struggled in the past due to the pandemic, it seems that their current non-profit work has caught the attention of the NAACP, who have decided to give both Harry and Meghan an extraordinary award.
Prince Harry and Meghan's foundation is getting the spotlight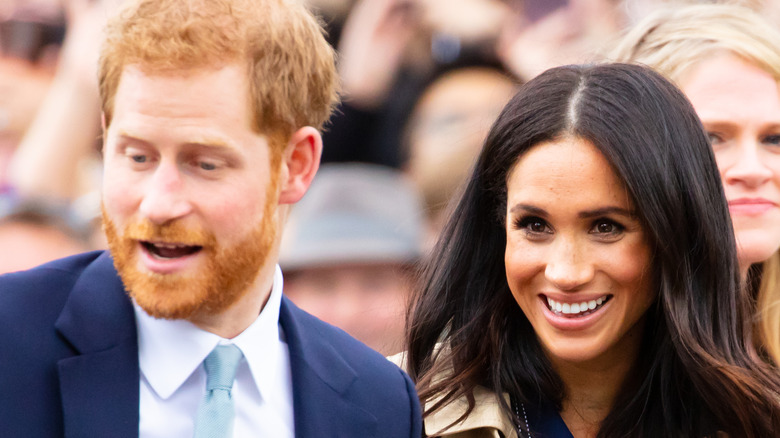 FiledIMAGE/Shutterstock
At this year's 53rd Annual NAACP Image Awards, both Prince Harry and Meghan Markle will be receiving the President's Award, per BET. This special award category honors those who have done exceptional public service, and past recipients include Condoleezza Rice, Muhammad Ali, Jay-Z, and Rihanna.
The NAACP's president and CEO Derrick Johnson praised the philanthropist couple in a statement, saying (via BET), "We're thrilled to present this award to Prince Harry and Meghan, the Duke and Duchess of Sussex, who together have heeded the call to social justice and have joined the struggle for equity both in the US and around the world." Johnson also announced that the NAACP will be collaborating with the couple to create the NAACP-Archewell Digital Civil Rights Award. This means that every year, the two organizations will choose someone who is advancing the push for social justice and equality through the use of technology and give them a $100,000 stipend for them to continue their research.
So, Harry and Meghan will be given the President's Awards at the NAACP Image Awards on February 26. And the first-ever recipient of the NAACP-Archewell Award will be Dr. Safiya Noble, who wrote the book "Algorithms of Oppression." No matter what the world's personal opinions of the couple are, Harry and Megan are seemingly ignoring the negativity while continuing to support the fight for social justice and use their foundation for important issues.