Is Prince Harry Going To Lose Another Important Title?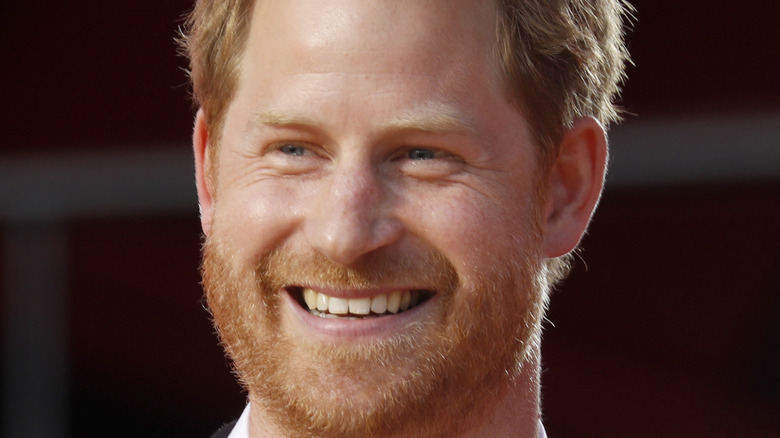 John Lamparski/Getty Images
Prince Harry's association with the British Crown seems to be growing increasingly distant. It all started with his transatlantic move with Meghan Markle early in 2020 when he gave up his royal duties to start a new life for himself and his family in California. The beginning seemed right. The Sussexes expanded their business endeavors and found lucrative prospects in multi-million dollar deals with Netflix and Spotify.
A couple of bombshell interviews later, Harry and Meghan were charging millions for public appearances. Living the California life in a celeb-rich neighborhood, waking up eight hours before London, battling paparazzi, and advocating for reversing climate change is a full-time job. Besides, it's unlikely that Harry will be back to his homeland anytime soon. In a recent hearing on his police security during visits to the U.K., his lawyers told the court that he didn't feel safe with his current security arrangements. According to BBC News, the prince's lawyers insisted his ties with the country remained strong. "It goes without saying that he does want to come back to see family and friends and to continue to support the charities that are so close to his heart," said Harry's barrister Shaheed Fatima QC.
The royal family and the parliament realize the extent of Harry's unavailability. With Queen Elizabeth testing positive for COVID-19, the parliament reviewed structures to ensure that systems were in place if the queen couldn't perform her royal duties. This also included checking Harry's privileges.
Will Prince Harry continue to be a counselor of state?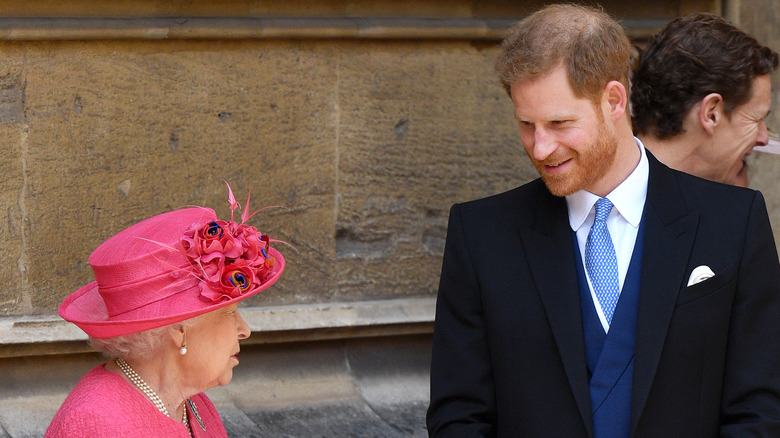 Pool/max Mumby/Getty Images
A recent parliament briefing asked for the appointment of two senior royals in line to the British throne — Princess Anne and Prince Edward — as substitutes of Prince Harry and Prince Andrew as counselors of state.
According to Express, five royal family members are given the counselor title — typically the monarch's spouse and the next four adults in line for the throne. Per the Regency Act of 1937, counselors must not only be members of the royal family, but must live in the U.K. Moreover, the act calls for the exemption of any counselor should they be "absent" from the U.K. — Harry has been "absent" for two years now.
A government source told the Daily Mail, "There's been a lot of noise about Harry and Andrew and their roles as Counselors of State, and it was felt important MPs had all the facts. It has nothing to do with Her Majesty being ill." Harry, meanwhile, has been trying to make arrangements to ensure that he still gets to serve as a Counselor of State. He has renewed the lease on Frogmore Cottage, which gives him an address in the U.K. despite living across the pond. While Prince Harry has lost many of his titles and privileges, it appears this is one he would like to hold on to.