Aaron Carter Reportedly Target Of Harassment, Attempted Burglary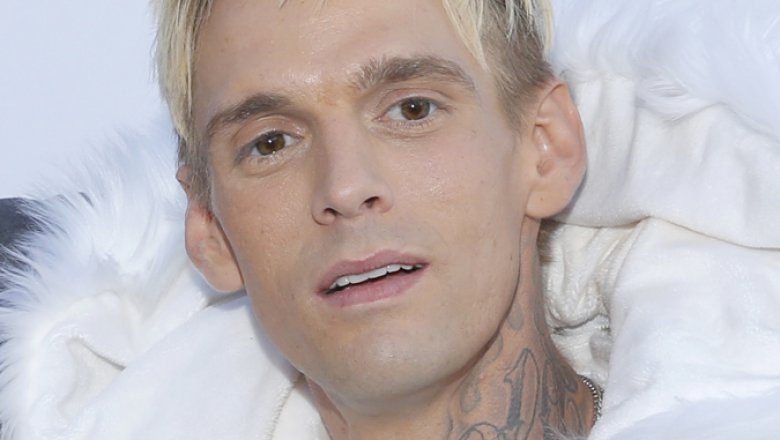 Getty Images
Poor Aaron just can't catch a break.
TMZ reports that Aaron Carter contacted the St. Petersburg, Fla. police to report harassment on Wednesday, Aug. 23, 2017, after receiving a number of hateful text messages and phone calls. When police arrived at Carter's house, presumably to file the report, the singer also reportedly told them that someone had tried to break into his home while he was out of town. Cops looked around and indeed found evidence of an attempted break-in.
Authorities are currently investigating both the harassment and the attempted break-in. TMZ notes that people in Carter's "inner circle" may be behind the alleged harassment.
The "Sooner or Later" singer has had a rough time in recent months. After getting arrested for allegedly driving under the influence in July, Carter publicly feuded with brother Nick and endured negative comments on social media, shaming him for his thin appearance. But unfortunately, that's not all. Despite Carter expressing his desire to marry his girlfriend Madison Parker, the two split after he announced that he was bisexual.
"I had to discuss [being bisexual] with my ex-girlfriend, and she didn't really understand it and she didn't want [to]," he said at the time. "And that was it. So we left it mutual and parted ways."
On the bright side, Carter, 29, may be moving on in his love life. After flirting with actress Chloë Grace Moretz on Twitter, he was spotted out with singer Porcelain Black, sparking rumors that the two are dating.
Want more info on the former child star? Here's everything you need to know about Aaron Carter.