What Tamra Judge Has Been Up To Since Leaving RHOC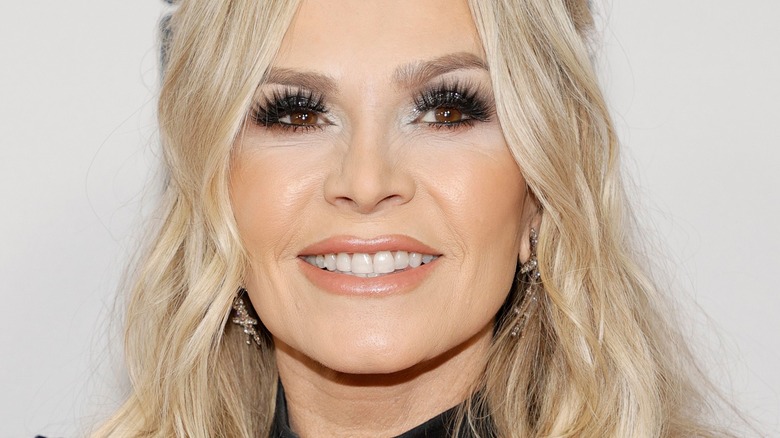 Amy Sussman/Getty Images
Die-hard fans of "The Real Housewives" will rightfully recognize Tamra Judge as a trailblazer. Her pot-stirring paved the way for other icons like Kenya Moore and Lisa Rinna, and she singlehandedly transformed the franchise from a quaint docuseries into a catty free-for-all. Whether shading her frenemies Vicki Gunvalson and Shannon Beador or declaring all-out war on foes such as Gretchen Rossi, she kept "RHOC" compulsively watchable for over a decade. On the "Real Housewives of Orange County" aftershow, she even admitted to making the show "dark": "I was a little bit more edgier in my conversations and it was just a different show when I started," Judge said.
However, after the conclusion of "RHOC" season 14 in early 2020, Bravo chose not to renew Judge's contract. She'd grown increasingly unpopular among fans, especially as part of the "Tres Amigas" alliance with Gunvalson and Beador. It's funny in retrospect, but at the time viewers were all in on Kelly Dodd, who feuded with them throughout the season. Unlike most fired housewives, Judge was open about forfeiting her orange, appearing in an emotional Instagram Live with "Real Housewives" reunion host and executive producer Andy Cohen. Judge also revealed that she rejected the option to appear in three episodes of season 15.
Since Judge's departure from "RHOC," she's been busy with her businesses: Vena CBD and CUT Fitness, both co-owned by husband Eddie. She also renewed her real estate in 2020, and has stayed connected to her former "Housewives" gig in more ways than one.
Tamra Judge is spilling the tea on Two Ts in a Pod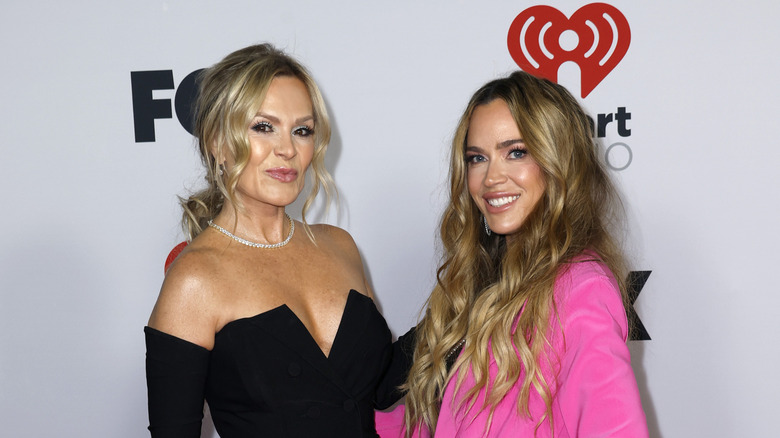 Frazer Harrison/Getty Images
Even though she was in front of the cameras, Tamra Judge often had a producer mindset during her time on "RHOC." She knew exactly how to move the season along, and wasn't afraid to be the villain by repeating rumors or switching alliances at the drop of a hat. These days, she's showing off her reality TV savvy on "Two Ts in a Pod," co-hosted by former "Real Housewives of Beverly Hills" star Teddi Mellencamp. On each episode, they recap the reality TV news cycle with insider knowledge, including their former shows. Given how unpopular both Judge and Mellencamp were at the end of their runs, they've seemingly given up on trying to make fans happy and have resigned to giving their unfiltered opinions. After all, Judge has lots of those.
Much like her own time on "RHOC," Judge's feelings on the show as a viewer have flip-flopped dramatically. She began watching season 16 with a vendetta against former friend Shannon Beador, who she claims ghosted her after her firing, but has been sticking up for her in recent episodes of "Two Ts in a Pod." Likewise, she's surprisingly spoken out against Heather Dubrow, one of the few cast members she never feuded with during her time on the show. Some viewers have accused Judge of saying whatever she thinks will get her back on "RHOC," and while it hasn't happened yet, she's partially gotten her wish.
Tamra Judge is going on an Ultimate Girls Trip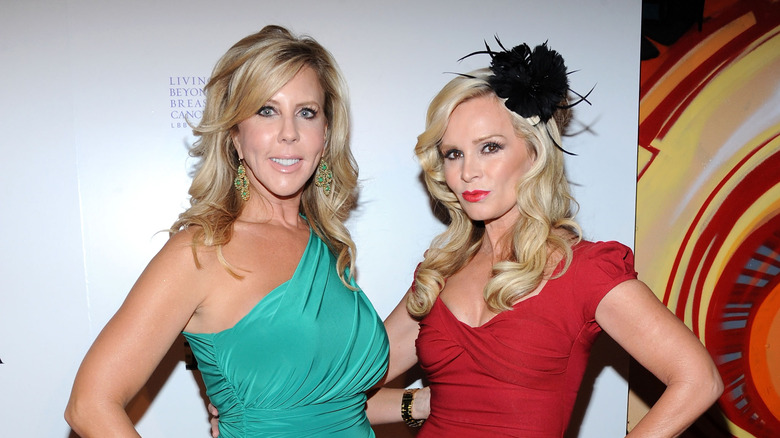 Amanda Edwards/Getty Images
Correlation doesn't equal causation, but "RHOC" has arguably floundered in Tamra Judge's absence. Season 15 suffered due to COVID-19 and the controversial double whammy of Kelly Dodd and Braunwyn Windham-Burke, while veteran housewife Heather Dubrow's return in season 16 failed to make a splash amid dropping ratings. Although there's still no word on Judge's return to "RHOC," she'll have a temporary orange for the upcoming second season of "The Real Housewives Ultimate Girls Trip."
With a crossover cast made up of former housewives who were fired or quit, "RHUGT2" is sure to bring it. Subtitled "Ex-Wives Club," many of them are angling for a return to their respective shows. While it was reportedly Judge's "RHOC" co-star Vicki Gunvalson who started the most drama, the trailer showed Judge arguing with "RHOBH" star Brandi Glanville. In another moment, she tells Gunvalson, "I can't go to another hospital with you." From a dune buggy accident to an exhaustion-induced heart attack scare, Gunvalson was notorious for her medical maladies on "RHOC" cast trips, often receiving a side-eye from an incredulous Judge.
"The Real Housewives Ultimate Girls Trip: Ex-Wives Club" premieres on Peacock on June 23rd. If Judge is able to win over audiences again, we just might see the full-time return of the pint-sized, baptized, and highly prized OC housewife.