Britney Spears Makes Another Bold Social Media Move Amid Family Drama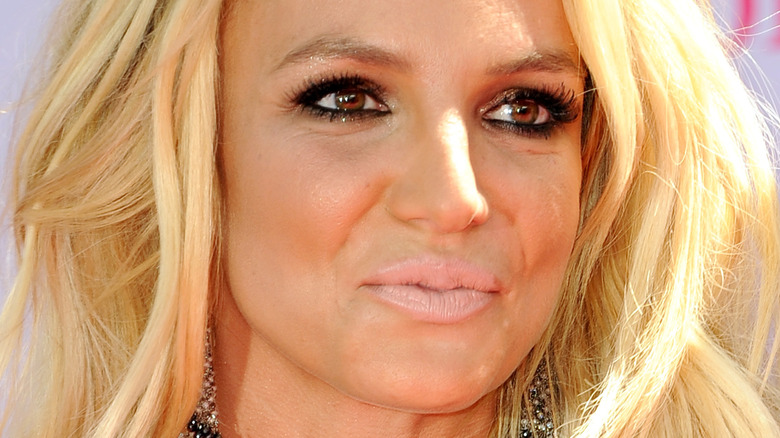 Tinseltown/Shutterstock
The past few years have been a rollercoaster of emotions for pop princess Britney Spears. In 2021, a judge tossed out her conservatorship, which Spears had been pushing the courts to do for years. Not long after her legal drama came to an end, Spears wed her boyfriend, Sam Asghari, in an intimate ceremony at her home. She didn't escape the day without a bit of drama, however, as her ex, Jason Alexander, tried to crash the party. But, all in all, it seemed to be a good day.
While the drama with her father, Jamie, may be on the back burner for the time being, Spears found herself in the middle of another bout of drama with ex-husband Kevin Federline. As fans know, Spears and Federline share two sons — Sean Preston and Jayden James. Federline, who tends to remain out of the spotlight, broke his silence on Spears in an interview with ITV. Federline shared that his kids choose not to see their mom while noting that they haven't seen her in "months." This means they also skipped out on her wedding to Asghari. In addition, Federline said that the boys have a hard time with Spears posting nude photos on Instagram. "I apologize for them, to them, for them because I can't imagine how it feels to be a teenager, having to go to high school," he told the outlet. Federline also touched on her conservatorship and said it "saved" his ex-wife.
So, how does Spears feel about it all?
Britney Spears says she's choosing happiness amid Kevin Federline drama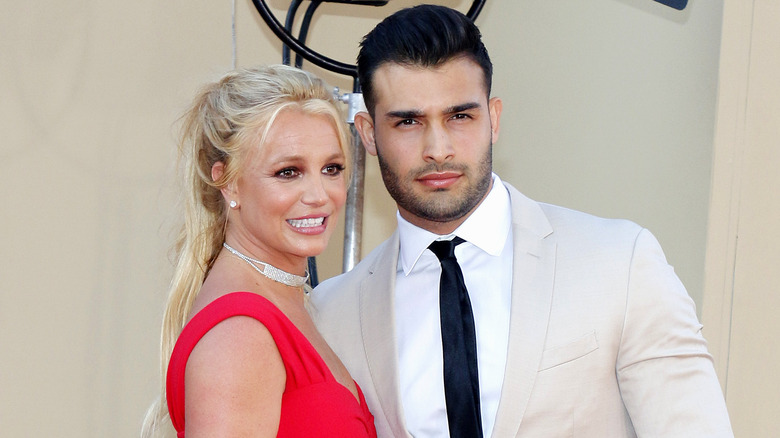 Tinseltown/Shutterstock
Britney Spears has been making a lot of changes in her life, and one of them includes a cleanse from a particular social media platform. On August 24, the star made the bold move to deactivate her Instagram account. Interestingly enough, she alluded to her decision to do so on Twitter, while also seeming to touch on the Kevin Federline drama. "I'm learning everyday is a clean slate to try and be a better person and do what makes me happy ... yes I choose happiness today," she tweeted. "I tell myself every day to let go of the hurt bitterness and try to forgive myself and others to what may have been hurtful."
Due to the character-count limit, Spears continued the thread. "I want to be fearless like when I was younger and not be so scared and fearful. I pray there actually is truth to the Holy Spirit and I hope that spirit is with my children as well !!!" the pop princess wrote, adding that she chooses to live in "happiness and joy today." It is no surprise that fans loved the update from Spears, and many left comments. One fan told the star that she penned "very wise words," while another noted that it "sounds like" she's "on the right path."
Spears has another big event to celebrate with her upcoming collaboration with Elton John — which marks her first song in six years.