The Celebrity Everyone Thinks Ashley Biden Looks Like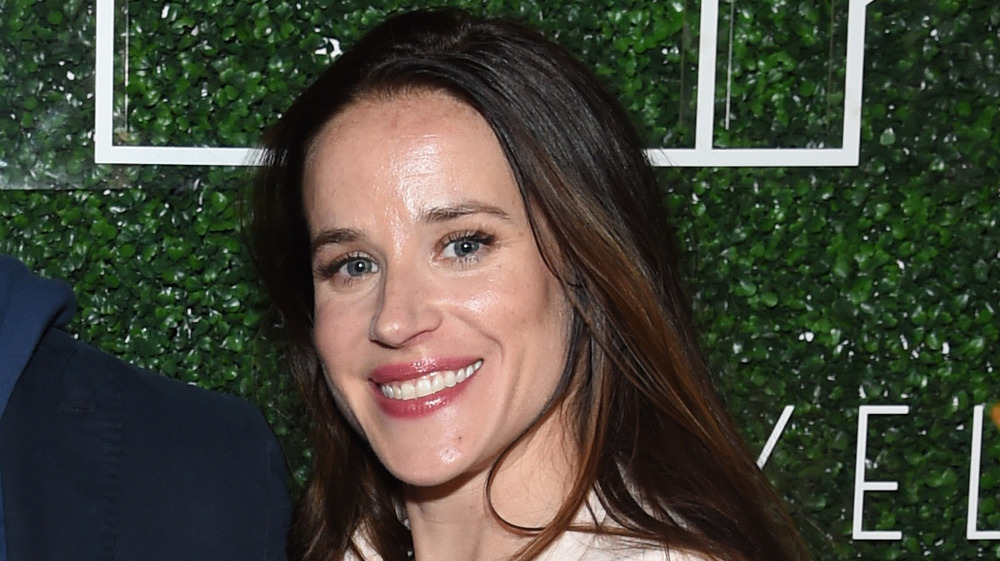 Jamie Mccarthy/Getty Images
All eyes are on the new first family of the United States following President Joe Biden's inauguration on Jan. 20, 2021. The father of three and grandfather of seven is definitely beaming with pride after the public's overwhelming response to his elegant family. Aside from their grace during the day's festivities, they were highly regarded for their fashion statements, with granddaughter Natalie Biden stealing the show in her coordinating pink ensemble and Naomi Biden's purple frock later in the evening — as the color of the women's suffrage movement, it was just one of the many nods seen throughout the day to the first black woman to run for president, Shirley Chisholm.
However, it was first daughter Ashley Biden who had everyone buzzing over her chic tuxedo, with many claiming she looked regal... very regal. In fact, Ashley's high-fashion moment had many Twitter users doing a double take, with some pointing out her uncanny resemblance to this "re-markle-able" royal. Keep scrolling to see the celebrity that is totally twinning with the first daughter.
The resemblance between Ashley Biden and Meghan Markle is uncanny
As the Twitterverse gawked over the new first family, they could not help but notice that Ashley Biden looked a lot like a princess — literally. "Is it just me or does Ashley Biden look like a white Meghan Markle??" one person tweeted, while another added, "Someone try and tell me I'm wrong here. It's uncanny. #MeghanMarkle #ashleybiden," on a side by side comparison of the two women. With their kind smiles and button noses, we can easily see how they might be able to open each other's lock screens.
However, Markle and Biden seem to resemble each other in more ways than one. "Ashley Biden reminds me so much of Meghan Markle, personality full of grace, ease, and intelligence. Y'all, we have a true American family back in the White House," one person wrote of their characters' on Twitter. "Ashley Biden reminds me VERY much of Meghan Markle ... Both amazing humans! #ashleybiden #MeghanMarkle," another added. Between their respective commitments to public service and their kind-hearted, yet chic look, it is fair to say the first daughter and the American princess have a lot in common.