What Gwyneth Paltrow Just Said About Being Reminded She Dated Ben Affleck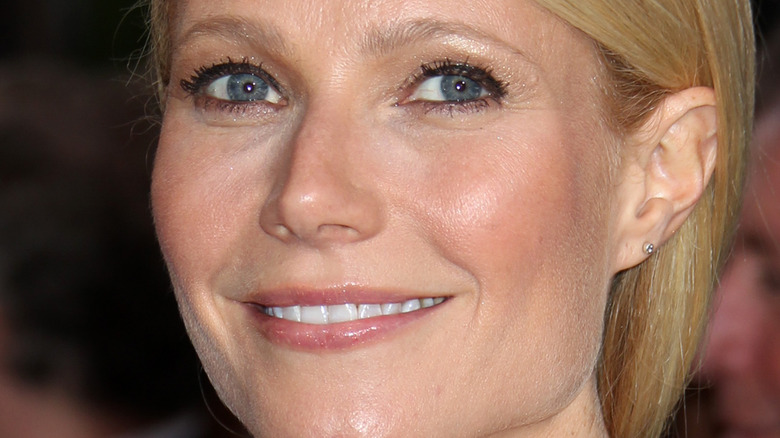 Shutterstock
Gwyneth Paltrow's own business shared a Ben Affleck throwback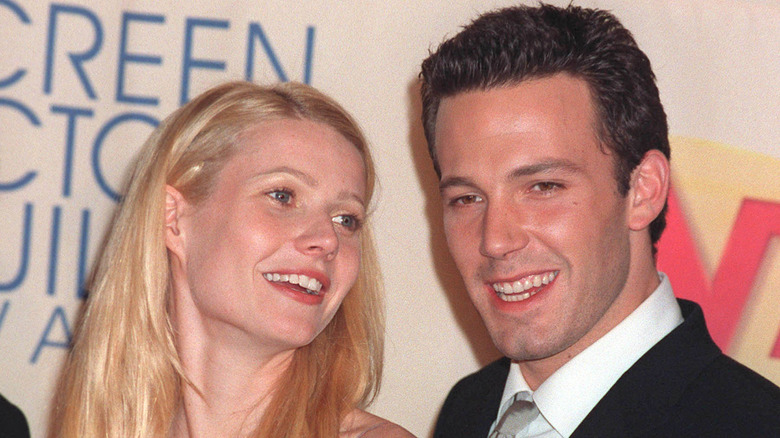 Shutterstock
Gwyneth Paltrow had a hilarious reaction after her lifestyle brand, Goop, shared a meme to Instagram from her and Ben Affleck's days as a couple. The May 29 upload showed Paltrow looking less than impressed and rolling her eyes as a leather-jacket wearing Affleck whispered something into her ear.
Goop labelled Paltrow as "gemini szn" while Affleck was said to be "mercury in retrograde." In the caption, the account wrote, "'Tis the season" alongside a Gemini emoji. It seems like it was probably someone who worked for Paltrow than the star herself who posted it, as she shared her thoughts on the interesting meme choice in the comments section.
"Oh my god you guys," she wrote, seemingly joking she wasn't too happy to have her ex brought up by her own business. Fans seemed a little more thrilled though, as one person commented, "Reason #1391037 why Gwyneth is an icon." Another wrote, "Too good," alongside a crying laughing emoji.
It seemed like Paltrow's remark was all in good fun, as the two have very much moved on since their romance. Paltrow was married to Coldplay frontman Chris Martin from 2003 until 2016 and the two share two children together. She went on to marry Brad Falchuk in 2018. As for Affleck, he's, of course, back together with Lopez and was previously married to Jennifer Garner from 2005 until 2018. The two have three children together.