John Legend Forcefully Defends Chrissy Teigen In Michael Costello Feud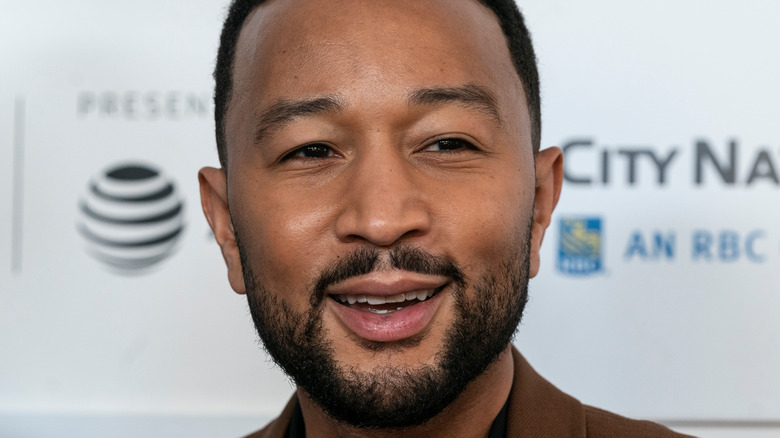 Shutterstock
John Legend is stepping in to defend his wife Chrissy Teigen following a new twist in her drama with Michael Costello.
The feud began when Costello — prompted by resurfaced tweets of the mom of two bullying people in the early 2010s — accused Teigen of cyberbullying him in 2014. The "Project Runway" alum posted a slideshow to his Instagram account on June 15 describing the alleged bullying he received from Teigen, and also included screenshots of a supposed interaction they had via direct messages on the site. However, Teigen's team came out on June 18 and declared via Business Insider that those direct messages had been doctored, and were not at all real.
Now, Legend is taking to Twitter to forcefully defend his wife of nearly a decade. "Chrissy apologized for her public tweets, but after her apology, Mr Costello fabricated a DM exchange between them. This exchange was made up, completely fake, never happened," he stated along with the Business Insider article. "Honestly I don't know why anyone would fake DMs to insert themselves in this narrative, but that's what happened," he continued in a second tweet.
The "Wild" singer then sent a third and final tweet regarding the matter in a plea to fans. Keep scrolling to learn what he said.
John Legend wants the 'lie' corrected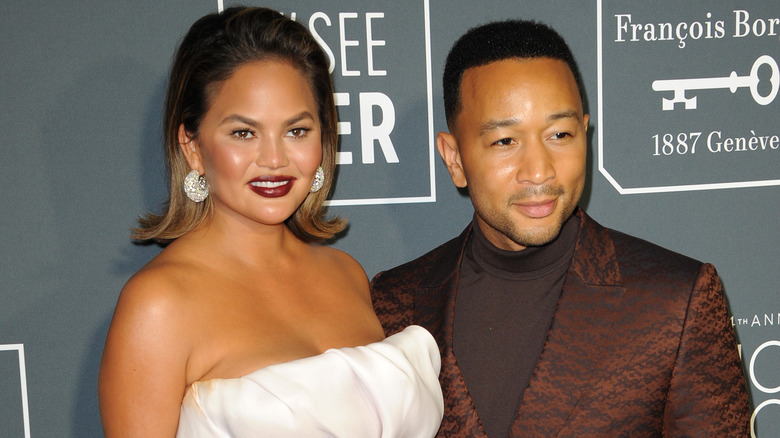 Shutterstock
After Michael Costello posted his message accusing Chrissy Teigen of relentlessly bullying him, people were quick to believe him and subsequently tried to cancel the "Cravings: Hungry for More" author. "Chrissy Teigen is so deeply cruel, it's appalling that she insists on this comeback parade," one person tweeted following Costello's revelation. Another wrote, "I hate cancel culture but not sure I can ever look at her the same."
However, now that Teigen's team has formally denounced these direct messages, John Legend wants those who believed Costello from the get-go to now reverse course. "I encourage everyone who breathlessly spread this lie to keep that same energy when they correct the record," he said.
Meanwhile, Costello's team is fighting against the narrative that the direct messages are fabricated. In a statement obtained by Nicki Swift, a representative for Costello said, "The fact that Chrissy Teigen's team is desperately trying to prove the DM's are fake and attempts to discredit Michael Costello, a victim of trauma and bullying by Chrissy Teigen both online and offline, confirms that she remains the same bully, despite her public apology." The representative also said they have further evidence "unreleased to the public" that shows Teigen blacklisted the designer. 
"Michael Costello is only one of the many victims who are living with long-lasting, unhealed traumas from Chrissy Teigen's decade-long bullying behavior," the representative added.