What Does Mary Trump Think Of Her Cousins Ivanka And Donald Trump Jr?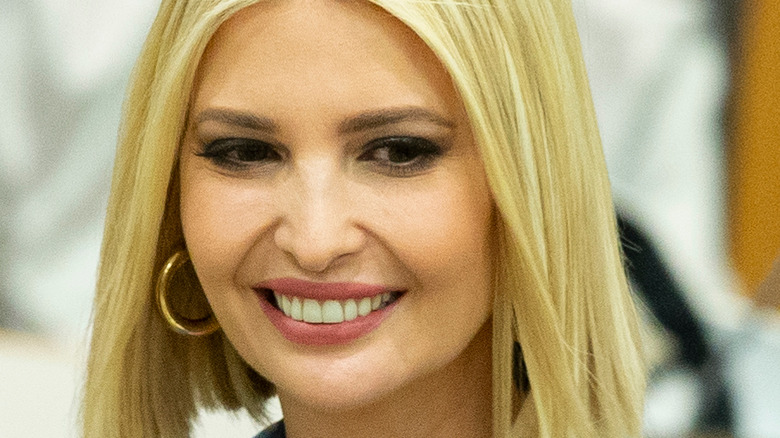 Lev Radin/Shutterstock
The next presidential election isn't until 2024, but it's been obvious that Republicans are already plotting a conservative sweep of the White House — as they have been since day one of President Joe Biden's term. While former President Donald Trump has spent his time following his departure from the Oval Office throwing endorsements and large-scale fundraising fêtes at Mar-a-Lago, his residential nexus, for GOP candidates that have stayed loyal to his MAGA brand, the question of who will be the next Republican primary candidate in 2024 is still up for debate. Though early contenders like current Florida Governor Ron DeSantis seemed well-positioned to fill the role according to polls conducted earlier this year by conservative organizations, recent survey results from his own state might suggest otherwise, per the Sun-Sentinel. 
Of course, there's a big chance Trump himself will run in 2024 — if he isn't charged (or convicted) with any crimes that could stem from the multiple criminal investigations currently being conducted against both him and his once-impenetrable real estate empire, the Trump Organization. So if that ends up being the case (or if Trump simply decides not to run again for other reasons), is it possible one of his offspring might do it in his stead? And what does Mary Trump, the niece of the erstwhile commander-in-chief and one of his most virulent critics, think about the possibility? 
Mary Trump has major doubts about Ivanka and Donald Trump, Jr.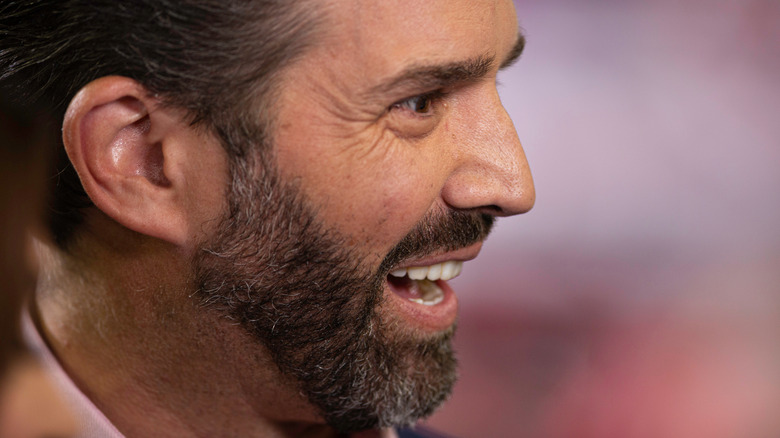 YASAMIN JAFARI TEHRANI/Shutterstock
In an interview with CNN on August 26, Mary Trump — who became the de facto expert on her family's history and its influence on Donald Trump with the publication of her tell-all "Too Much and Never Enough: How My Family Created the World's Most Dangerous Man" in 2020 — discussed the chances of either Ivanka Trump or Donald Trump, Jr. running for president in 2024. Her verdict? Unlikely. 
"I don't see anybody else at the top of the Republican Party who has the same kind of sway with other, with their voters, and it's certainly not, certainly not my cousins," Mary Trump explained during the segment (via The Hill). "It would be like lightning striking four times in the same place. I don't see it happening." The author and psychologist added that neither Ivanka nor Don Jr. have the same kinds of allies as the former president. "They don't have the reach, they don't have the connections. And again, without [Donald Trump] they don't have the power either," she added. She also pointed out that the idea of either of them running instead of the ex-commander-in-chief (if he already has the ability to, that is) would be somewhat pointless: "If Donald gets to the point ... where he feels that he can't lose, why wouldn't he run?" 
Of course, there's also another key factor at play: do either Ivanka or Don Jr. actually want to run in the first place?
At least one Trump scion is moving away from politics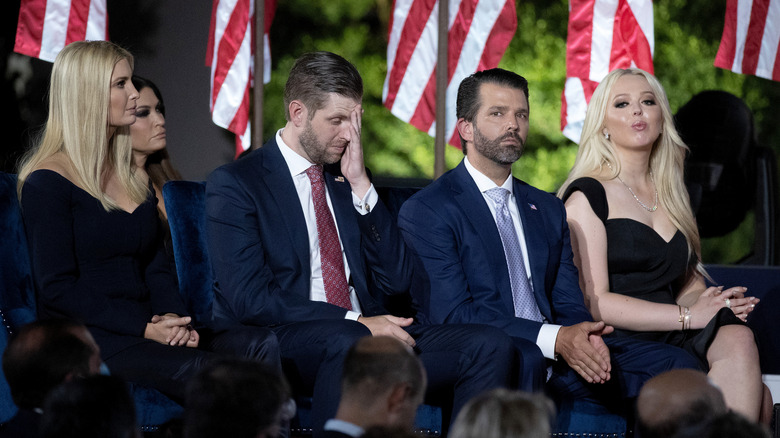 Chip Somodevilla/Getty Images
Even though the majority of the Trump brood moved closer to their father Donald Trump and his South Florida residence following President Joe Biden's inauguration, it seems that the ex-president's presumed vision of creating a political family dynasty isn't quite holding up. Although Donald Trump, Jr. might be up to the task if his father is unable to run in 2024 — as evidenced by his frequent involvement in GOP fundraisers the Trumps have held at Mar-a-Lago — it appears that Ivanka Trump is more than likely out for the count. 
In addition to her comparative silence on social media following the end of her father's White House tenure, rumors have continued to circulate that she has been distancing herself from the Trump patriarch, actively or passively, due to his continued, baseless claims of election fraud. It all seemingly tracks with Mary Trump's own take on Ivanka. In July, the author said during an appearance on "The New Abnormal" podcast (via HuffPost) that the relationship between the ex-president and his children is "transactional and conditional" and questioned Ivanka's loyalty to her father. As HuffPost also noted in February, Mary Trump also previously stated that "the insurrection was a bridge too far" for the reputations of both Trump children — so much so that running for office could be rendered a permanent impossibility. As Mary bluntly put it, "I think it's completely over and they have their father to thank for that."