Pete Davidson Proves His Bond With Scott Disick Is Getting Stronger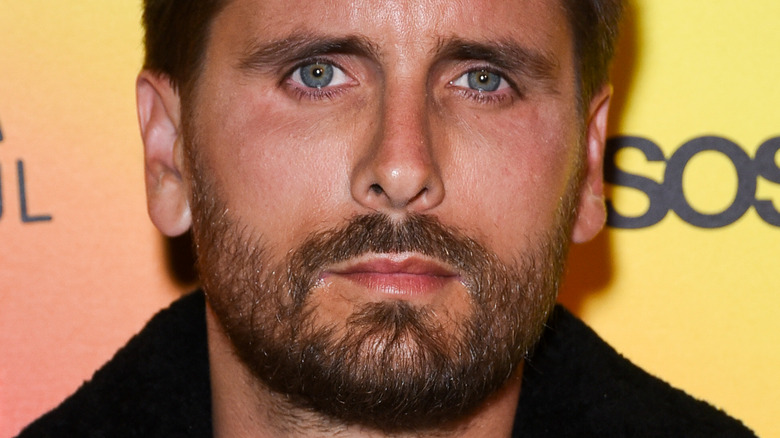 Presley Ann/Getty Images
The relationship between Kim Kardashian and Pete Davidson keeps getting more serious as other members of the Kardashian-Jenner family hang out with the "Saturday Night Live'" star. Kim and Davidson linked up in late 2021, shortly after Kim filed paperwork to divorce Kanye "Ye" West. The reality star appeared on an episode of "SNL," and she and Davidson hit it off. The two have been spending a lot of time together, but there's one person who is not a fan — Ye.
The rapper has taken to Instagram several times to express his doubts about Davidson, and it's clear that he doesn't like that Kim has moved on. Ye has turned out a few songs against Davidson, including "City of Gods." "This afternoon a hundred goons pullin' up to SNL / When I pull up, it's dead on arrival," the scathing lyrics read, per Variety. To go a step further, Ye also made a claymation video of himself and Davidson for his song "Eazy." The clip showed Ye driving Davidson on the back of a motorcycle with a bag over his head before he proceeded to bury him.
While Ye is not the biggest fan of Davidson, other members of Kim's family love the pair together. Kris Jenner is reportedly a big fan of the comedian, and a source even told E! News that Kris is "obsessed" with Kim's new man. There's a new member of the extended family who seems to have a soft spot for Davidson, too.
Scott Disick and Pete Davidson clown around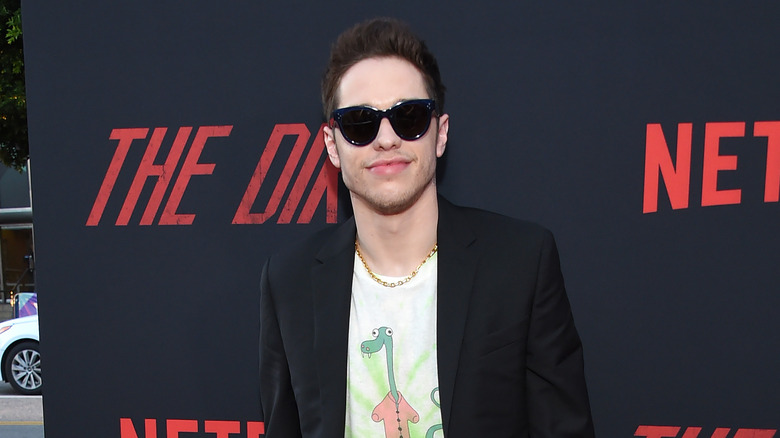 DFree/Shutterstock
All these years later and we are still keeping up with the Kardashians. Throughout their time in Hollywood, the famous family has had plenty of big names come in and out of their circle, with "Saturday Night Live" star Pete Davidson being the latest. Scott Disick has made a joke or two about Davidson in the past, but the two seem to be getting along famously now. On Grammys night, Disick posted a short clip to his Instagram Stories that showed them having a laugh. A Davidson fan account shared the clip on their feed, much to the delight of fans.
In the snippet, Davidson stood in the driveway next to a light pink golf cart. Disick pretended that Davidson was his Postmates driver. "Good to see you, thanks for dropping off the pizza," he said to Davidson. "Any time, have a good night, alright?" Davidson replied before getting back into the vehicle. Fans loved the interaction. "Scott is on Hidden Hills...like a Kim..they are neigbours...and all new wooooorld," one fan commented on the post. According to Kristen Bell Tattoos, the golf cart in question belongs to Kim Kardashian, and it came with the hefty price tag of $21,000.
While Davidson and Disick did skits at home, Disick's ex, Kourtney Kardashian, and her fiancé Travis Barker attended the Grammy Awards. Like they have many other times throughout their relationship, the pair packed on the PDA throughout the event. Page Six also shared a few images of them licking each other's mouths on the red carpet. See? We're still keeping up.