This Kardashian Family Member Was Almost In Taylor Swift's 'Bad Blood' Video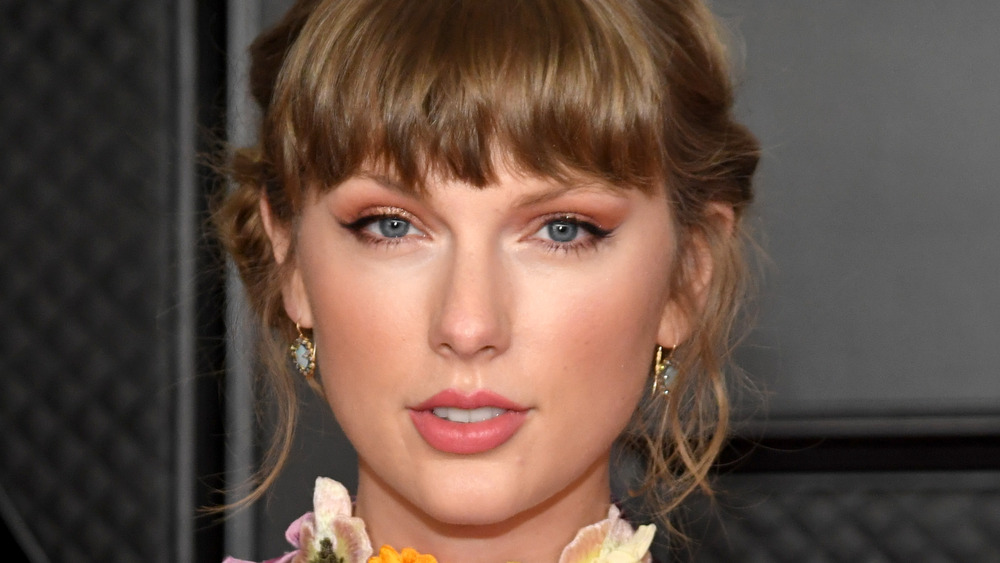 Kevin Mazur/Getty Images
You could say that when it comes to the Kardashian family and Taylor Swift, there's some bad blood. If we start at the very beginning, the drama first started when Kim Kardashian's soon-to-be ex-husband Kanye West infamously stormed the MTV Video Music Awards stage while Swift was accepting an award. While the two ultimately made amends for that specific incident, the talented artists were eventually landed back in enemy territory after West referenced Swift in his song "Famous" where he took credit for making her, well... famous.
Kardashian, of course, inserted herself into the drama when she released a private phone call she recorded of Swift seemingly approving West's song before its release, in an attempt to defend her then-husband from angry Swifties. This in turn sparks another feud, this time between Kim and the Folklore singer, that involved snake emojis showing up on Swift's Instagram.
OK, now that you have processed all that, it's clear that the Kardashians and Swift do not like each other, right? That's why it might be surprising that Kardashian sister Kendall Jenner was almost a member of Swift's infamous squad. Yes, we are talking about THE squad behind the term "squad goals" that appeared in Swift's popular music video for her song "Bad Blood." The song, of course, was a nod to another Swift feud, this one being with fellow superstar Katy Perry. (They have since made up, thankfully!) The "Bad Blood" video was filmed with amazing appearances from Swift's bevy of famous friends, and at one point, she apparently asked Kendall to be one of them.
Kendall Jenner wasn't part of Taylor Swift's squad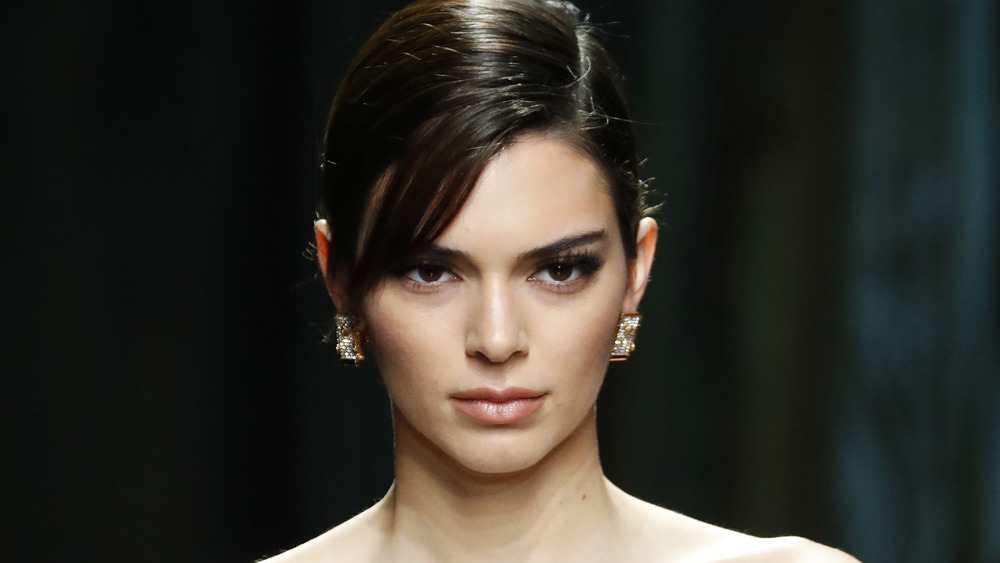 Estrop/Getty Images
Taylor Swift's "Bad Blood" is one of the most talked about music videos of all time thanks to appearances from some of the Lover singer's famous gal pals, including Selena Gomez, Zendaya, and Ellie Goulding, along with models Karlie Kloss and Cara Delevigne to name a few! 
While the music video was full of famous models (yes, even Cindy Crawford!), Swift was hoping to include Kendall Jenner. Yet, according to E! News, a source revealed, that Jenner "couldn't do it because she had an out-of-town commitment on shoot day." The source added that "she was bummed she couldn't but loved the video." If that sounds fishy, since Jenner would presumably remain loyal to big sister Kim Kardashian, you must remember that the music video for "Bad Blood" came out in 2015 and Kanye West's song about Swift, "Famous," was released in 2016. Thus, this request came during Swift and West's temporary truce.
But if fans are wondering how Kardashian felt about Jenner being a possible squad member, she told Andy Cohen, "I don't know if Kendall was a part of [Taylor's] squad. I don't think she was." Jenner confirmed her "squad" status, saying (via Harper's Bazaar),"I don't like to have, like, the biggest squad ever. Just because I feel like that gets too complicated." Now there's only question that remains: Will Kardashian and Swift put their feud behind them now that Kimye is no more? Since Kardashian has been posting some of Swift's songs on her IG story, that might just happen!